8 INGREDIENTS AND A FOOD PROCESSOR…
That's all it takes to whip up a batch of chimichurri sauce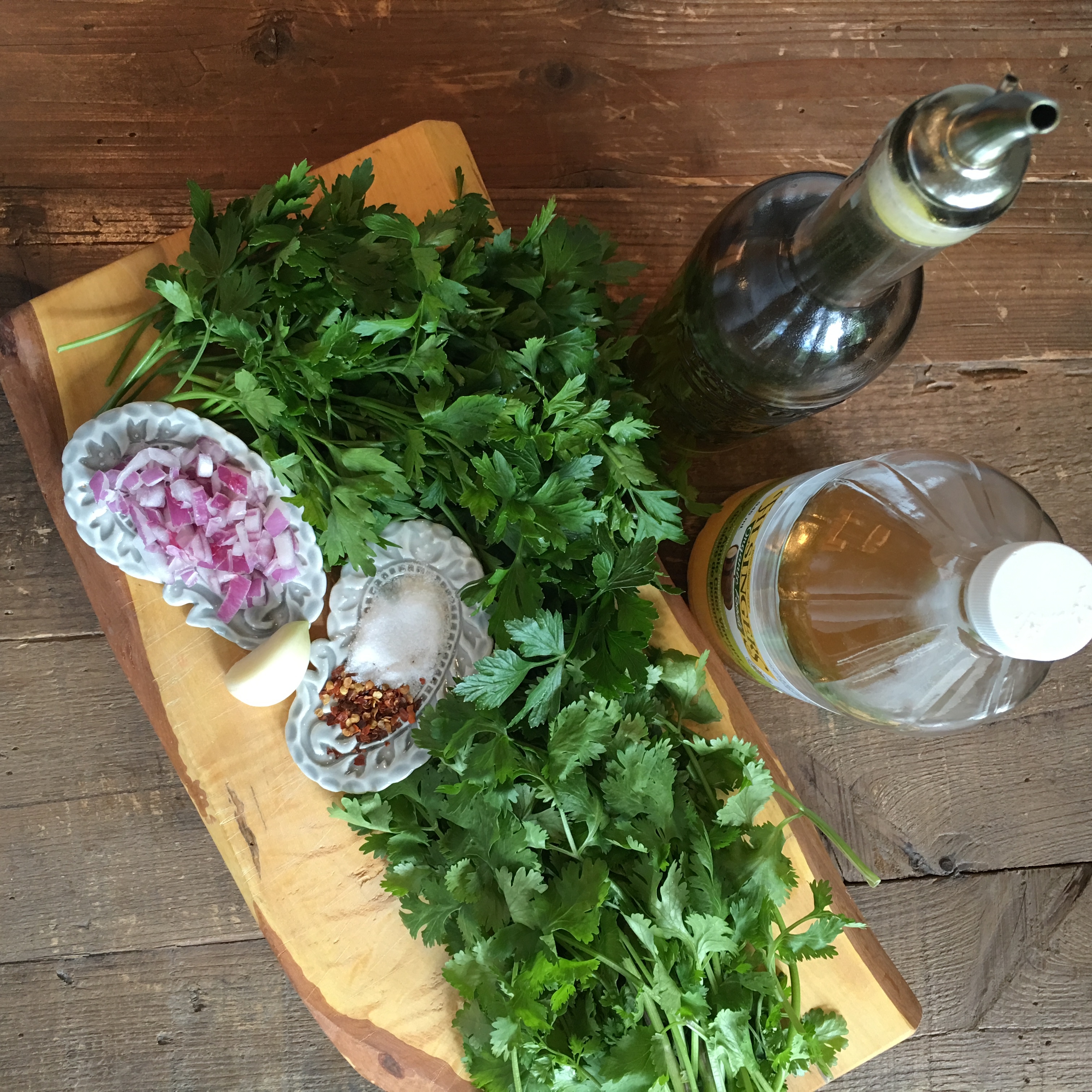 If you read my post about chimichurri sauce, you will know that it's my latest obsession. Whether it's fish, tempeh, chicken or steak, this flavourful accompaniment is mouth- watering with just about anything you put on the barbecue. I especially love it with lamb racks that have been well seasoned.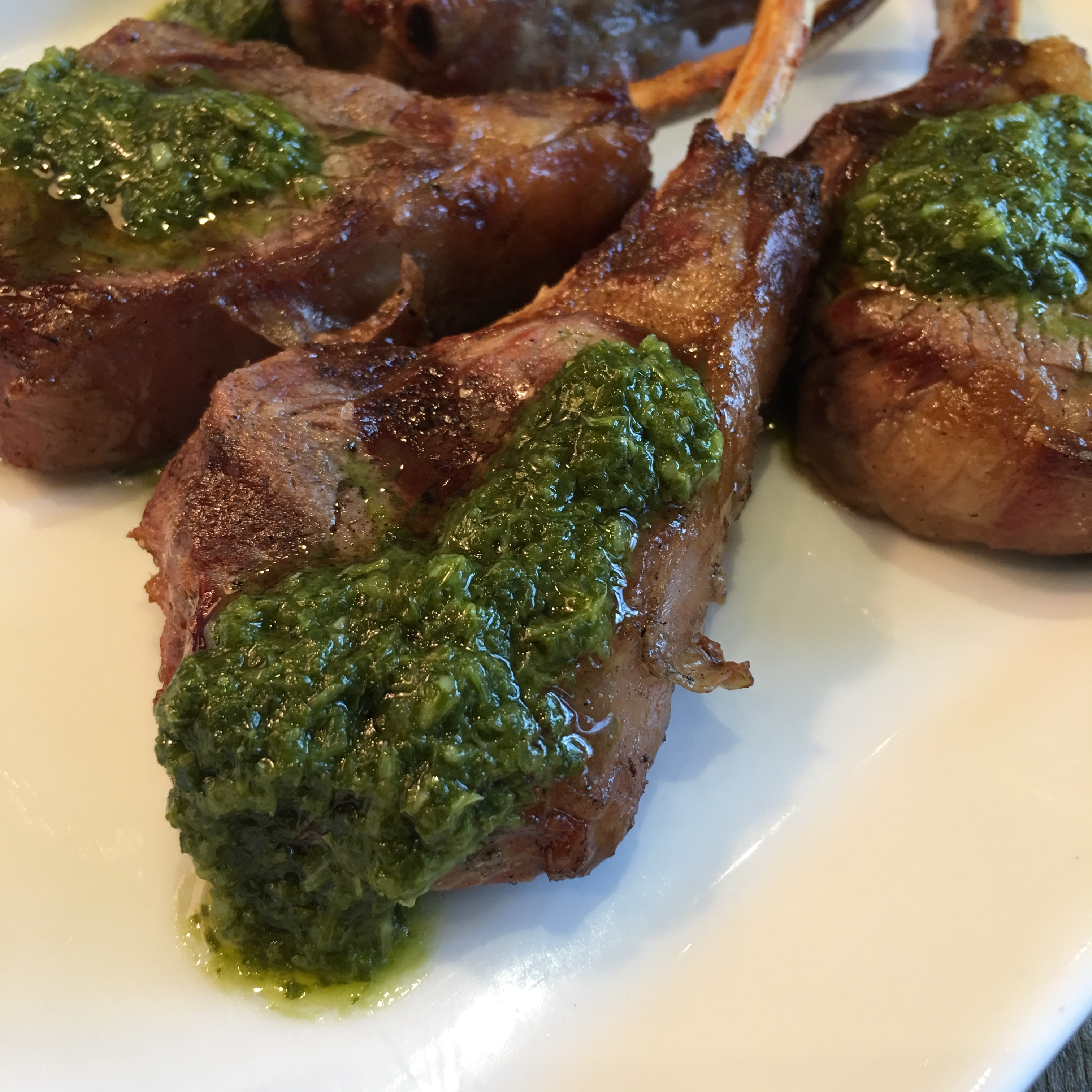 Chimichurri sauce has parsley, cilantro and vinegar so it's tangy and fresh. That combination mellows the richness of lamb or any red meat you serve with it. I think it's a match made in culinary heaven.
TRY IT! This recipe is SO easy as you'll see in the video demo. Enjoy and subscribe to my YouTube channel if you like what you see 🙂 The printable recipe can be found at the bottom of my earlier chimichurri post.