Who says Rice Crispy Treats are just for kids?
This pumped-up version of the children's classic is amazing no matter how old you are! Even though it takes a little more time to prepare, I promise this recipe is FAR superior to the one on the side of your Rice Krispies cereal box. These Rice Crispy Treats are packed with so many nutritious and healthy ingredients that you can say "bye-bye" to the guilt normally associated with eating something sweet.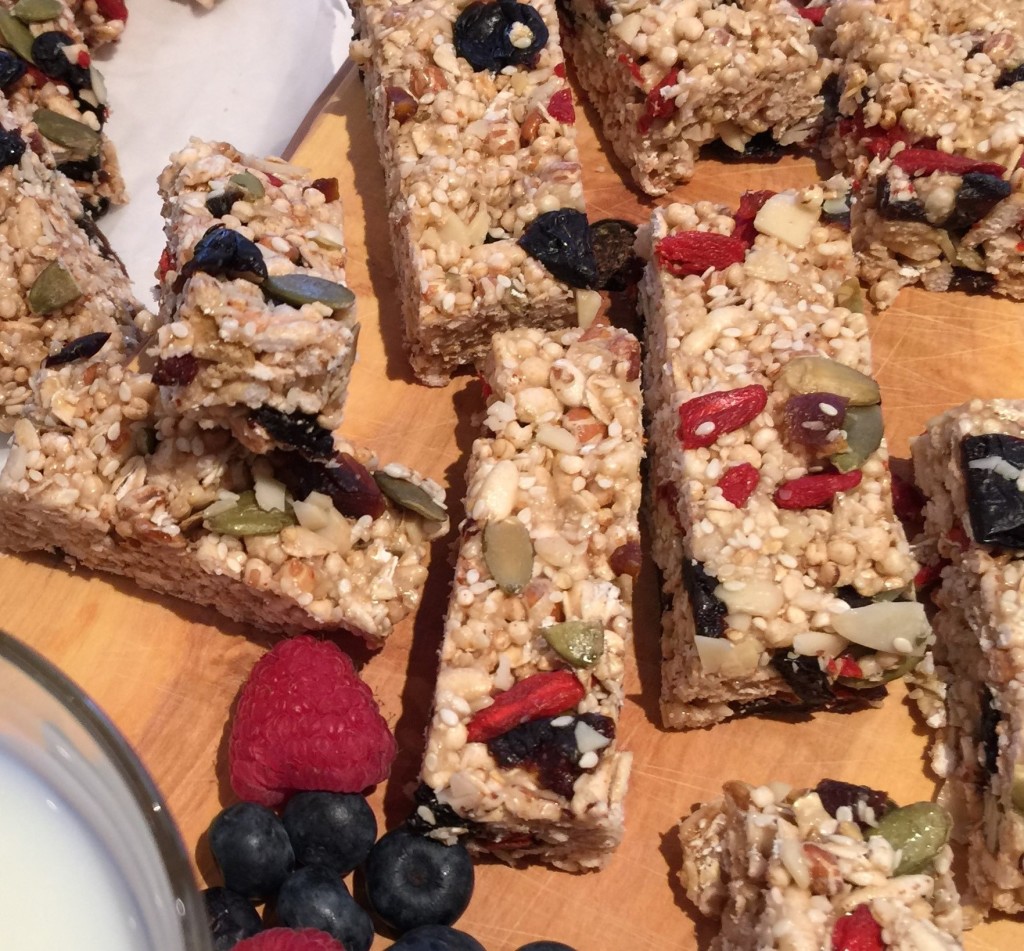 Bonus #1 No sugar
Bonus # 2 No butter
Bonus #3 No marshmallows
"Karma Krispy Treats" is a recipe created by Marni Wasserman. I fell in love with these scrumptious delights at a class I attended recently. I'm SO excited that she let me share this Rice Crispy Treat recipe on my WALNUT KITCHEN blog; it gives me an opportunity to shine the light on someone who has truly inspired me and influenced the direction I am taking in the kitchen and beyond.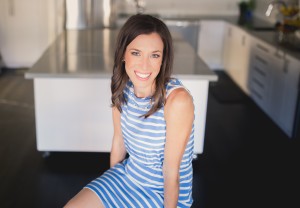 Marni's life is rooted in healthy eating. She's a Certified Natural Chef, Culinary (Holistic) Nutritionist, Health Strategist, Author and owner of Toronto's first plant-based cooking studio. But that's not all!!! She is also the co-host of "The Ultimate Health Podcast" AND recently came out with an app designed to help you start practicing and adopting healthy habits. It's appropriately called "Habits". I don't know where she finds the time and energy to do it all!
Two weeks ago, I started a part time program at the Institute of Holistic Nutrition, thanks, in part, to Marni Wasserman. So, it seems fitting to give her a shout out. Thank you Marni for helping me find my new passion, to learn more about the food we eat, to blog about it, and to try to transition to a more plant-based diet.
Karma Krispy Treats
Ingredients:
1 tablespoon virgin coconut oil
1/2 cup smooth almond nut butter
1/2 cup brown rice syrup (or coconut nectar)
1/2 cup liquid honey
1 tsp vanilla
1/2 cup dried apricots, chopped
1/2 cup dried raisins (I used dried cherries and goji berries instead)
1/2 cup chopped almonds
1/4 cup each: sunflower, pumpkin, sesame seeds
2 1/2 cups puffed rice cereal (I combined the puffed rice with puffed quinoa)
1 1/4 cups rolled oats
Procedure:
1.Spread the nuts and seeds on a larger baking pan and lightly toast in the oven on a low heat (200˚F) for about 10 minutes
2.In a large saucepan, heat together coconut oil, almond nut butter and rice syrup on a low heat and at the last moment add the honey and vanilla and heat until blended
3.In a separate bowl add the rice cereal and oats and mix in the almond mixture until the grains are well coated
4.Add the apricots, raisins, almonds, sunflower, pumpkin and sesame seeds; mix well
5.Using lightly oiled hands, press mixture evenly into greased (with coconut oil) 8 inch square cake pan. Let stand for 15 minutes or until firm. Cut into squares and ENJOY the rice crispy treats!
For more information on Marni please visit:
https://www.facebook.com/marnisfoodstudio/
https://www.instagram.com/mwfoodstudio/
https://twitter.com/mwfoodstudio