ARE THESE CHANTERELLES
OR DEADLY MUSHROOMS?
That is the question I repeatedly asked everyone and myself all weekend. Chanterelles are the Rolls Royce of mushrooms and found on the menus of the fanciest restaurants in town. They caught my eye mid-week at Fiesta Farms for 2 reasons. Cha-ching! They're super pricey and second, they have a really strange cap (rippled and uneven- not circular) and a unique colour – sort of similar to egg yolks.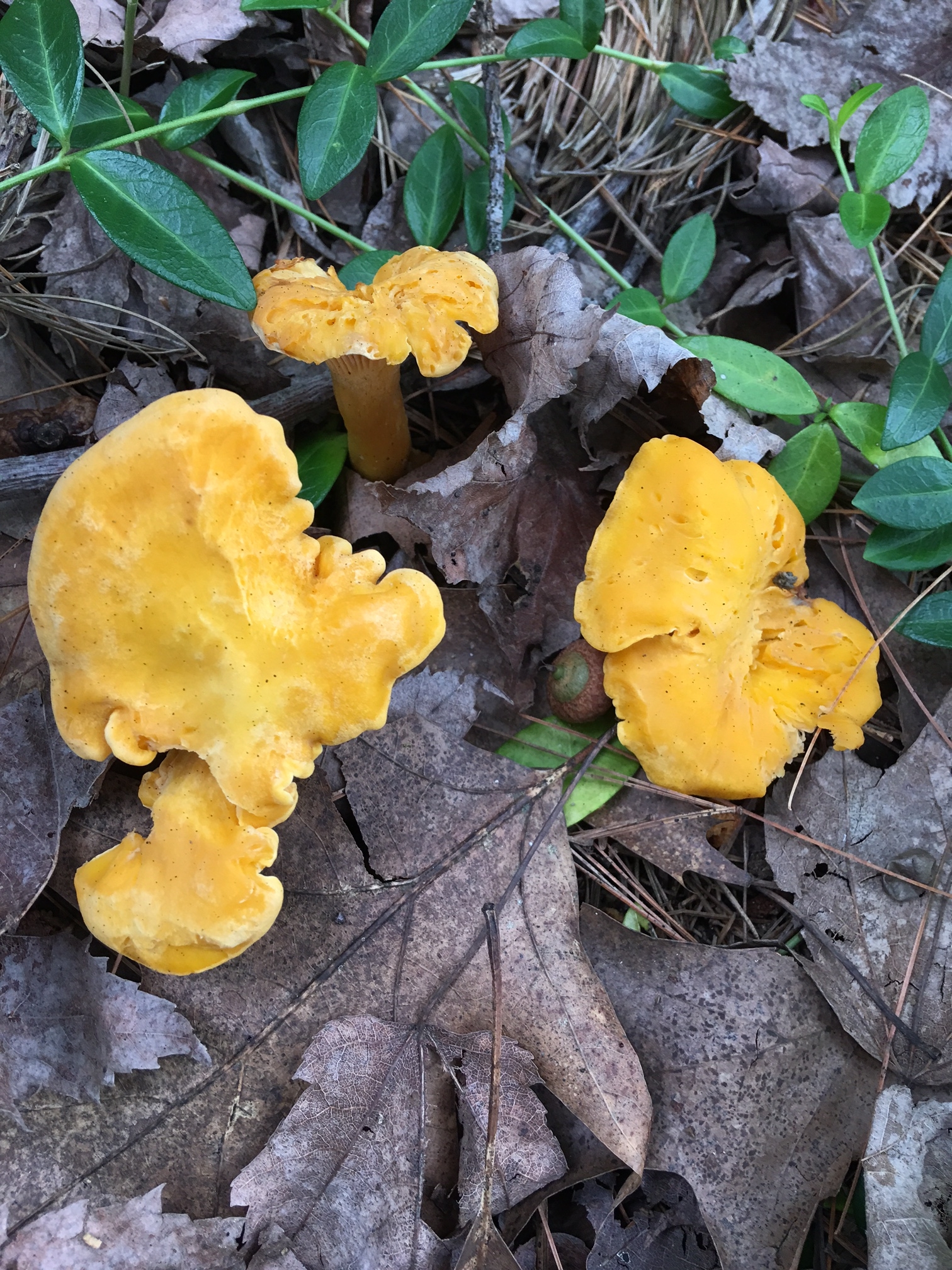 Fast forward to the weekend and I stumbled on what I suspected were those very coveted mushrooms! But this time the strange shaped fungi were in the ground all around me. This summer has been so rainy and damp that my parents' cottage property is carpeted with all kinds of fungi. And lots of them have that signature gold colour. Are these edible chanterelles? Or are they deadly? Had I uncovered treasures amongst the pine needles and decomposing leaves?