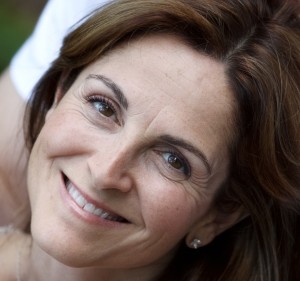 Hi, I'm Michelle Kosoy and welcome to my Walnut Kitchen blog.
Delicious and nutritious food, health and wellness, the beauty that surrounds us, and people who inspire; those are the things that really matter. I want to write about all those things and hopefully spread a little sunshine your way too.
Until now, apart from mother, wife, daughter, sister, and friend, I defined myself as a career woman. I was a TV producer, and broadcast executive supervising hundreds of hours of programming on multiple channels, overseeing millions of dollars, and leading a team of wonderful smart people.
Several years ago, I made the tough decision to leave my job of 11 years when I was passed over for a promotion. Although I had another job to fall into, increasingly a career in television had lost its luster for me. I wasn't happy or fulfilled.
Until just recently, my life felt dismantled.
But now, I'm invigorated and excited about the next chapter in my life. The universe has spoken and I am listening and taking this opportunity to look inward and look forward. I realize that the decision to wind down the career I spent so many years building is my 'sacred moment'. I have decided to launch myself into a different trajectory where I can express something that is more authentic to who I am and who I want to be. When I asked myself: "what is it that is so meaningful to me?", the answer was obvious.
For me, it all starts in the kitchen – my 'walnut kitchen'. Ever since I can remember, I've always loved cooking, and sitting down with family and friends over a delicious meal. The kitchen is where I spend most of my waking hours and its where my passion for food, nutrition, wellness, and beautiful things is most creatively expressed. I want to focus on what makes me happy – in my walnut kitchen – and share those new experiences with you in this blog. So thanks for dropping by.
If you'd like to get updates on everything Walnut Kitchen related, don't forget to subscribe to my newsletter (top right on this page) and please follow me on Twitter, Instagram, Pinterest, and/or 'like' my Facebook page. Also I post video demos of some of the recipes and DIY projects I share, so please check them out and subscribe to my YouTube channel Michelle's Walnut Kitchen.