ARE THESE CHANTERELLES
OR DEADLY MUSHROOMS?
That is the question I repeatedly asked everyone and myself all weekend. Chanterelles are the Rolls Royce of mushrooms and found on the menus of the fanciest restaurants in town. They caught my eye mid-week at Fiesta Farms for 2 reasons. Cha-ching! They're super pricey and second, they have a really strange cap (rippled and uneven- not circular) and a unique colour – sort of similar to egg yolks.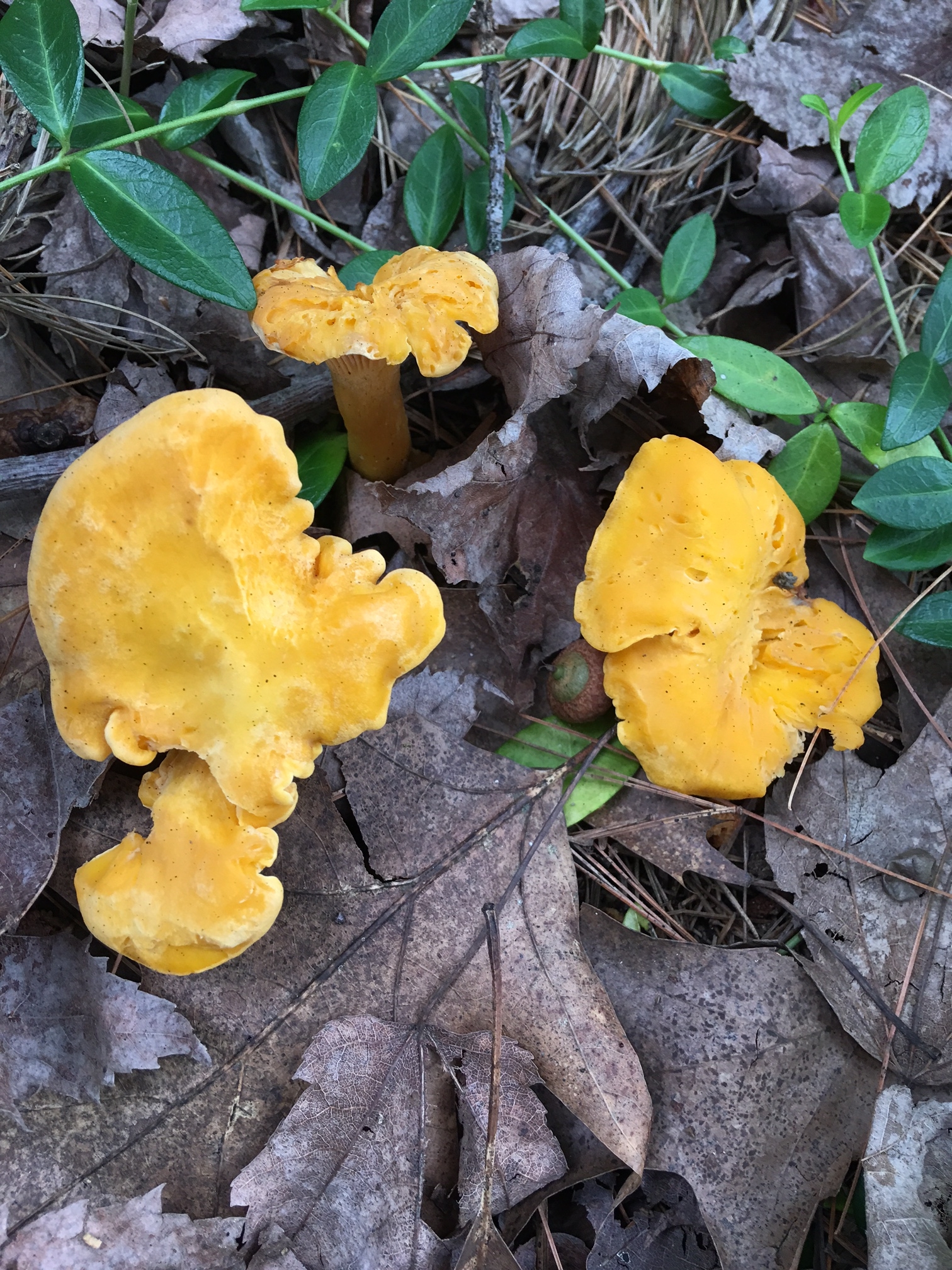 Fast forward to the weekend and I stumbled on what I suspected were those very coveted mushrooms! But this time the strange shaped fungi were in the ground all around me. This summer has been so rainy and damp that my parents' cottage property is carpeted with all kinds of fungi. And lots of them have that signature gold colour. Are these edible chanterelles? Or are they deadly? Had I uncovered treasures amongst the pine needles and decomposing leaves?
I've never foraged for anything! And mushrooms? –Probably not the smartest thing for a novice to start with. But, I couldn't just leave them. Right? So, I photographed them and sent my snaps to my fellow Kahshe Lake cottager and YouTube sensation Mikey Godfrey (check out Stinky Tummy TV) who had just instagrammed his haul of freshly foraged chanterelles. He must know. Right? Are they poisonous or edible?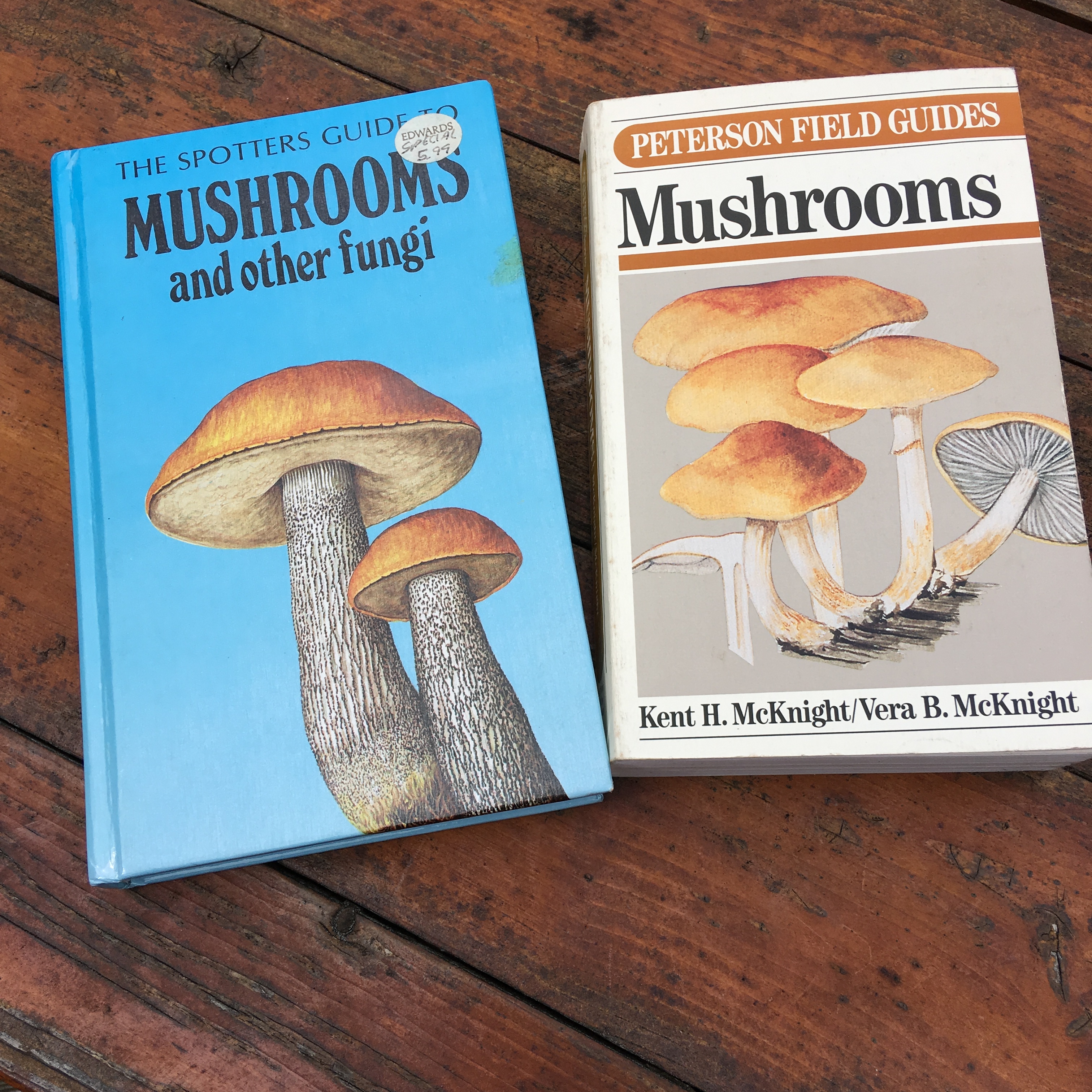 I also compared them to the pictures in my dad's old musty mushroom guides. The caps and gills on the underside were a match. Thumbs up on both fronts! But despite the promising photo evidence, and Mikey's encouragement, was I actually going to eat these things? Did I mention we are on Boyd Island, a 10-minute boat ride to the marina and then a lengthy drive to the nearest hospital?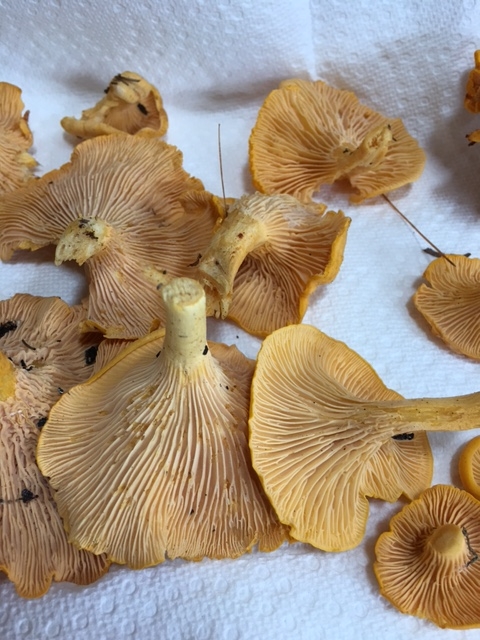 The Moment of Truth
The reality is that despite the fact that it looked promising, I wasn't totally sure. Was this a crazy idea? The original plan was to incorporate the chanterelles in an oven baked wild mushroom risotto I was cooking for dinner (here's the link cuz this recipe is a keeper). The compromise to 'play it safe' was not to include them in the risotto. Instead, I cleaned and fried 2 mushrooms up in butter salt and pepper. And if I lived to tell the tale I'd fry the rest up in Toronto where I was nearer to the emergency room.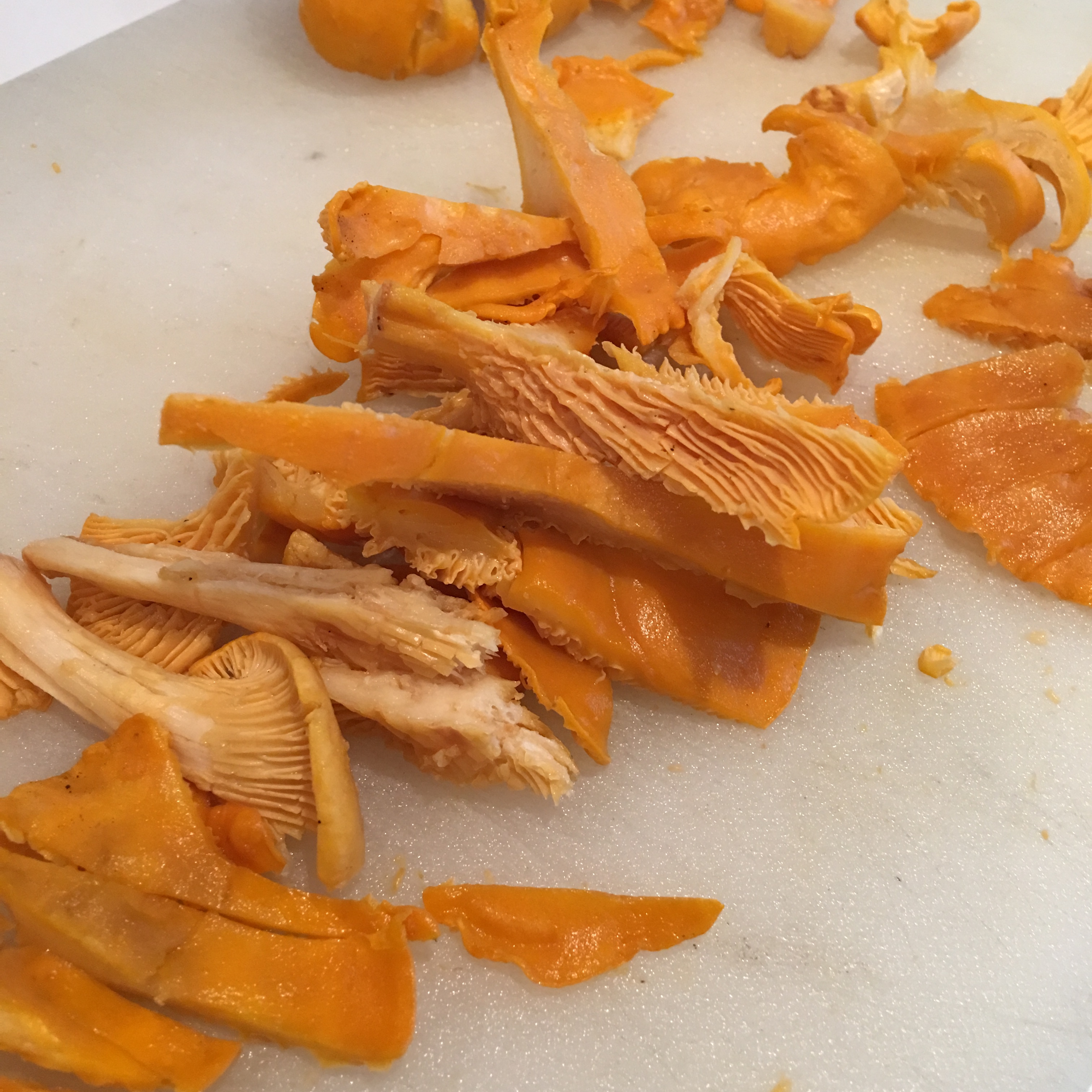 The Verdict
Wow! Fireworks! Deelish! The Chanterelles have a meaty texture and deep rich taste that is heavenly. I think I'm in love. But, is this going to be a short-term romance or long lasting? In other words, is this going to kill me? I waited. Inhaling, exhaling, tha thump, tha thump… Then paranoia set in. Hyper aware of every minor twitch, hot flash and gurgle in my tummy. I was channeling the worst hypochondriac imaginable in my head.
But, thankfully, I got a grip of myself, snapped out of it and actually everything appeared ok. So, I ate dinner. That's when my stomachache started. It wasn't terrible, but it was bad enough to pass on ice cream for dessert. I went to bed. Was this going to be the worst-case scenario…slow death due to deadly mushroom?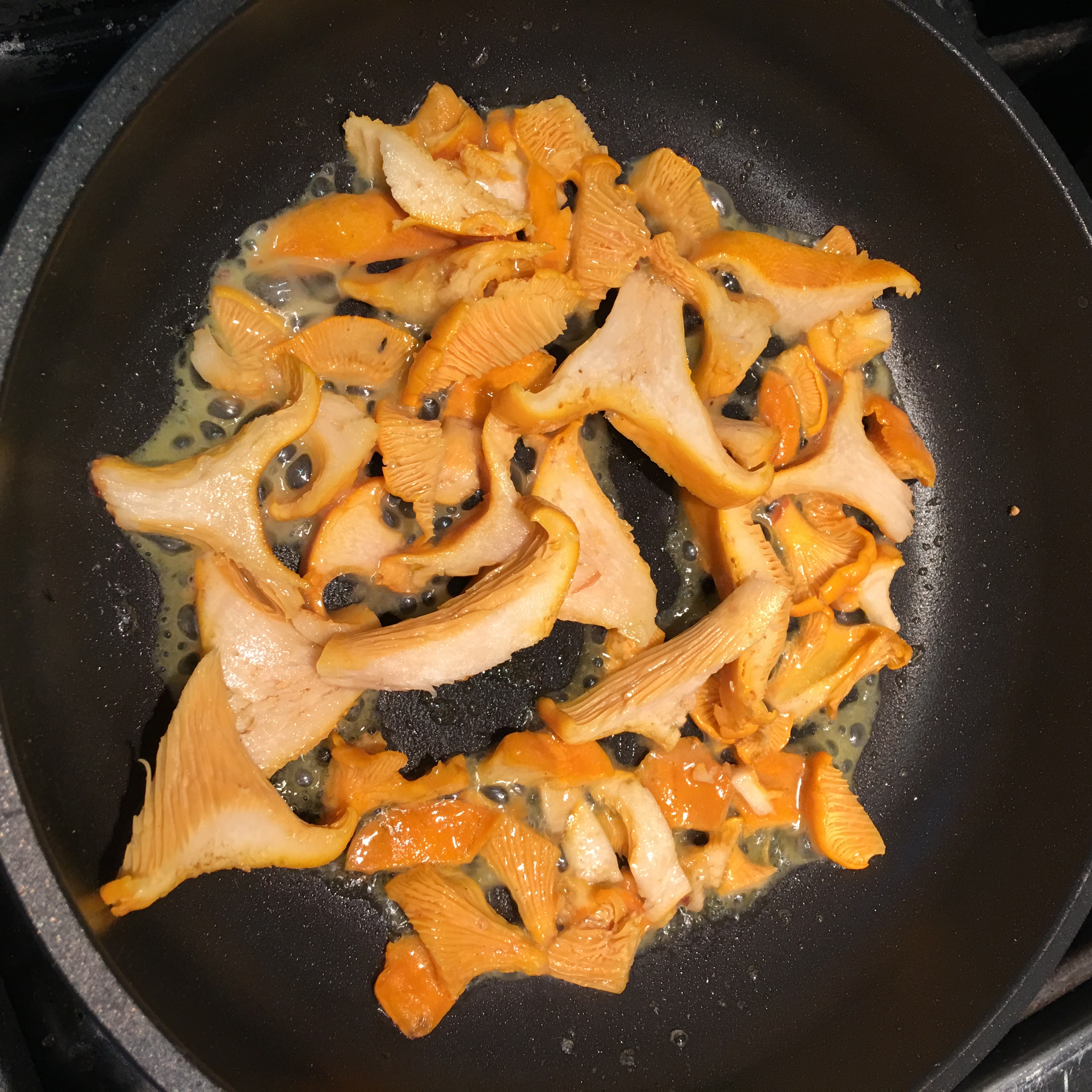 Obviously, I survived the night. And as Mikey Godfrey said I was suffering from a case of " I am worried I ate wild mushroom-itis". Once back in Toronto I cleaned, sliced and fried up the rest of them. They were divine! I couldn't convince my husband Andrew to do more than just taste a little – too chicken. But, that meant more for me! Chanterelles don't just taste great they are a great source of copper, potassium, zinc and B vitamins. That makes them even better in my books.
I'm not going to recommend you try foraging because I don't want that on my head. But it was super cool to forage the buried treasures growing in the forest around me and enjoy eating something so exotic and yummy. If you do fry up a batch, just melt some butter, slice em, add some salt and pepper and voila! If you have any foraging adventures let me know I'd love to hear the tale!