If EVER there was a time to make potato latkes…
THIS is the year to go to the effort. WHY? Because the first night of Hanukkah AND Christmas Eve fall on the SAME night which hasn't happened in almost 40 years! AND, potato latkes don't JUST make a decadent side dish, they are PERFECT as the base of a showstopping hors d'oeuvre that I can't wait to share!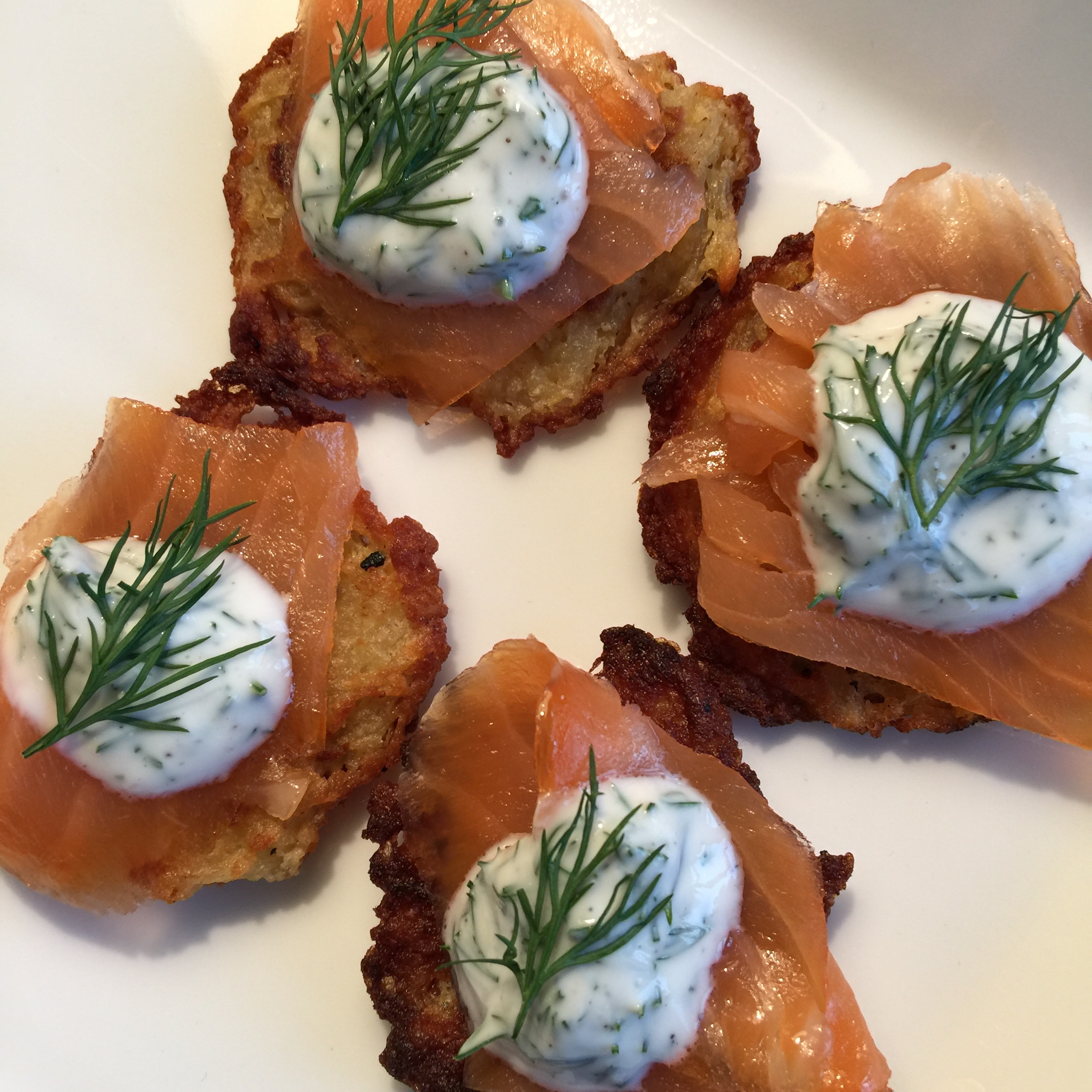 Hanukkah is the Jewish Festival of Lights. Besides lighting candles for 8 nights, it's traditional to eat food that has been cooked in oil. Some people eat donuts, and others, like me, go for a more savoury indulgence like potato latkes! Whether you're an 'MOT' (member of the tribe) or not, I don't know anyone who doesn't LOVE these babies. They are typically eaten with apple sauce. But I just like them with a sprinkling of salt.
A piece of advice: When I go to the trouble of making them, I always make at least a dozen or so mini potato pancakes and freeze them so I have them on hand to make Potato Blinis as an hors d'oeuvre for a future dinner party. (recipe to follow, just below this one)
Easy Potato Latkes (my mom's recipe)
4 medium potatoes 1 tsp baking powder
1 onion 3/4 tsp salt
2 eggs freshly ground pepper
1/3 cup flour oil for frying
Put 2 colanders in sink and have a large bowl ready to mix all ingredients.
Fit the food processor with the grater and grate 4 potatoes using light pressure.
Transfer to one colander and rinse with cold water.
Change grater to steel knife, cut onion in 4 and chop onion.
Transfer chopped onion to other colander.
Squeeze as much water as possible from 1/2 of grated potatoes and return to processor, add 1/2 of chopped and drained onion and process with 3 or 4 very quick on and off turns.
Put into bowl and repeat same process with other 1/2 of potatoes and onions and add to bowl.
In processor, put rest of ingredients except oil and process a few seconds.
Pour mixture in bowl with potatoes and onions and thoroughly mix.
Pour oil to about 1/8th depth into a large skillet. When hot, drop in potato mixture in large spoonfuls to form pancakes. Brown well on both sides. Drain well on paper towels.
Can be made ahead of time and frozen. To reheat, place latkes in a single layer on an ungreased foil-lined cookie sheet. Bake uncovered at 450 for 7 or 8 minutes till crisp.
Yields about 2 dozen.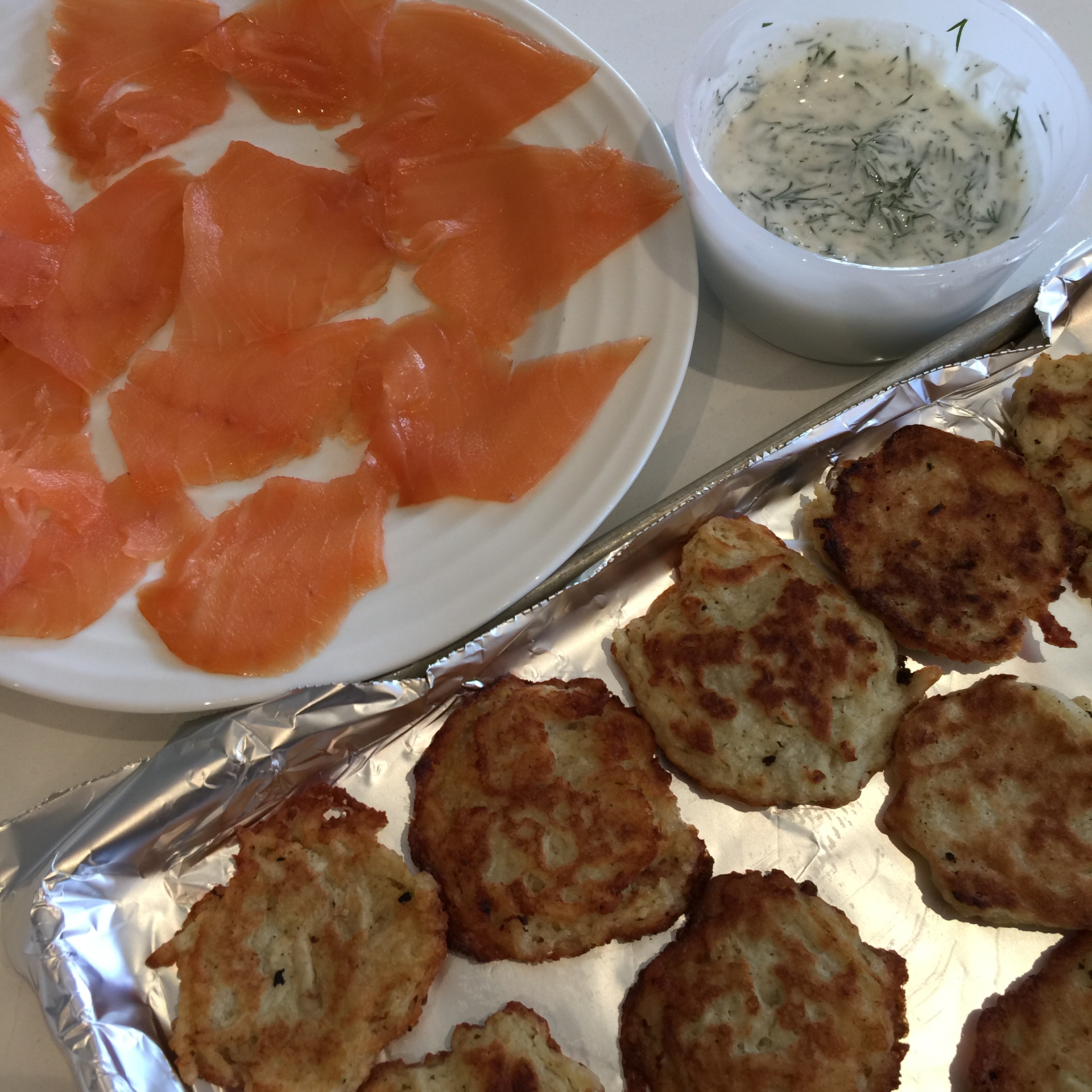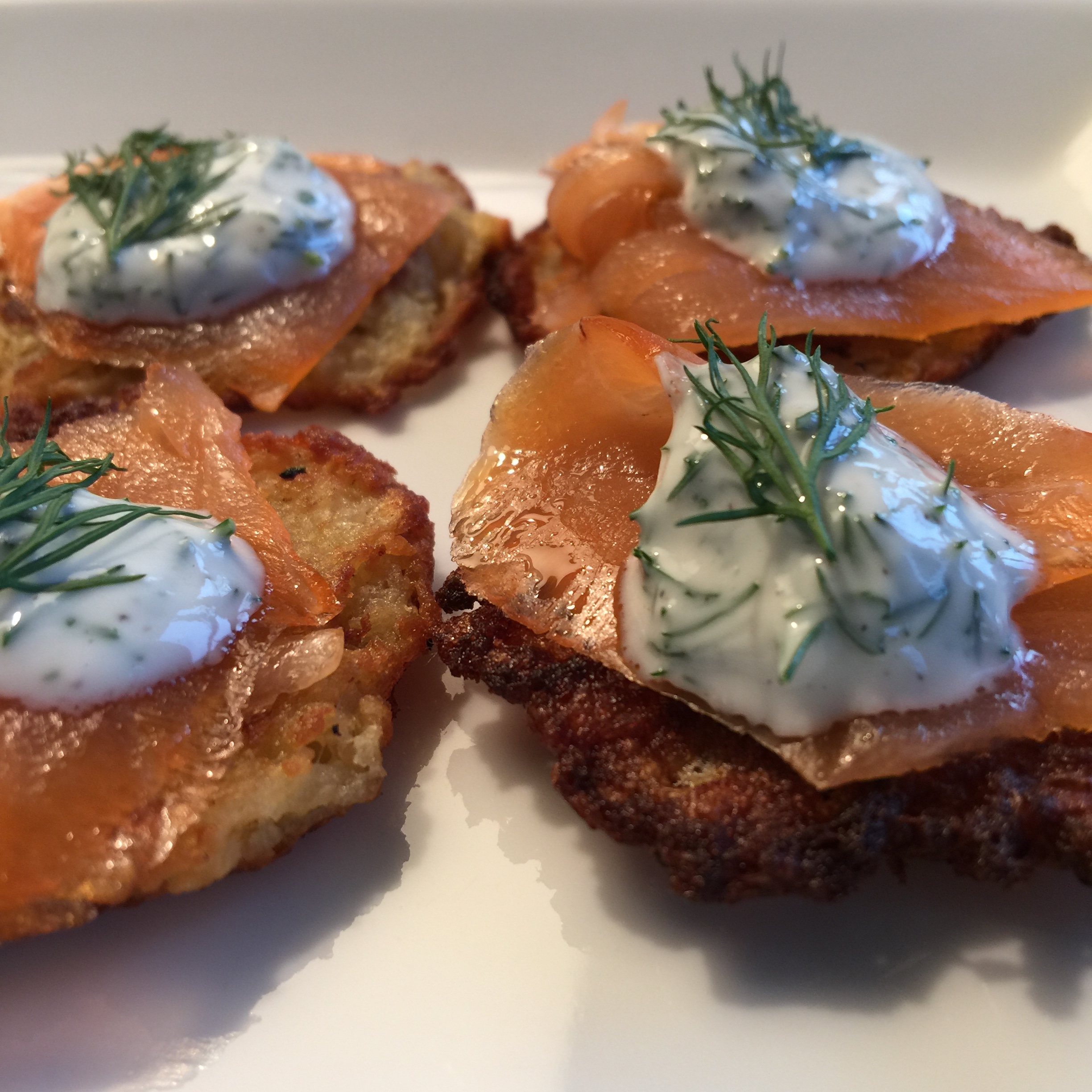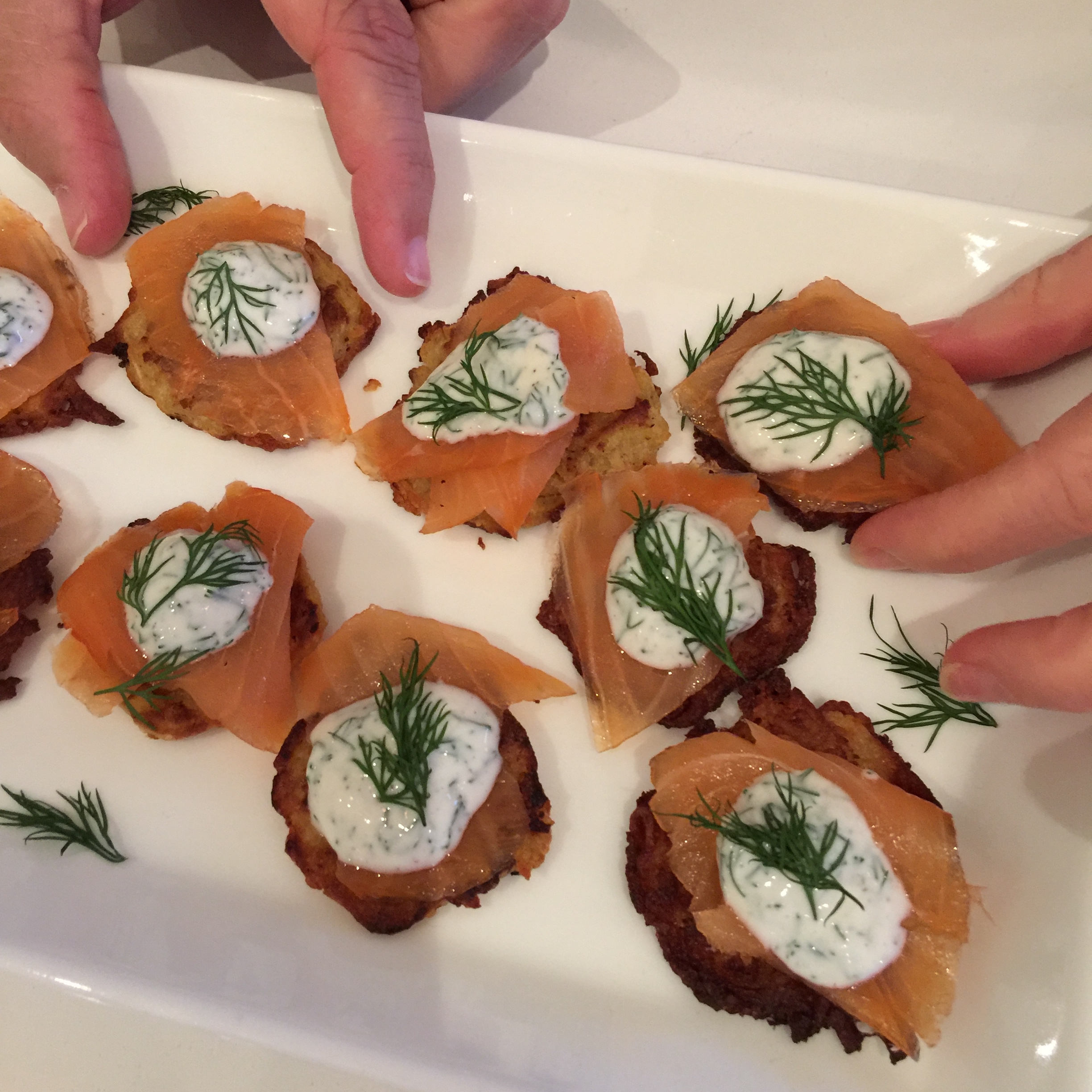 Enjoy!