GET READY FOR WINTER…AND I'M NOT TALKING COATS, HATS & MITTS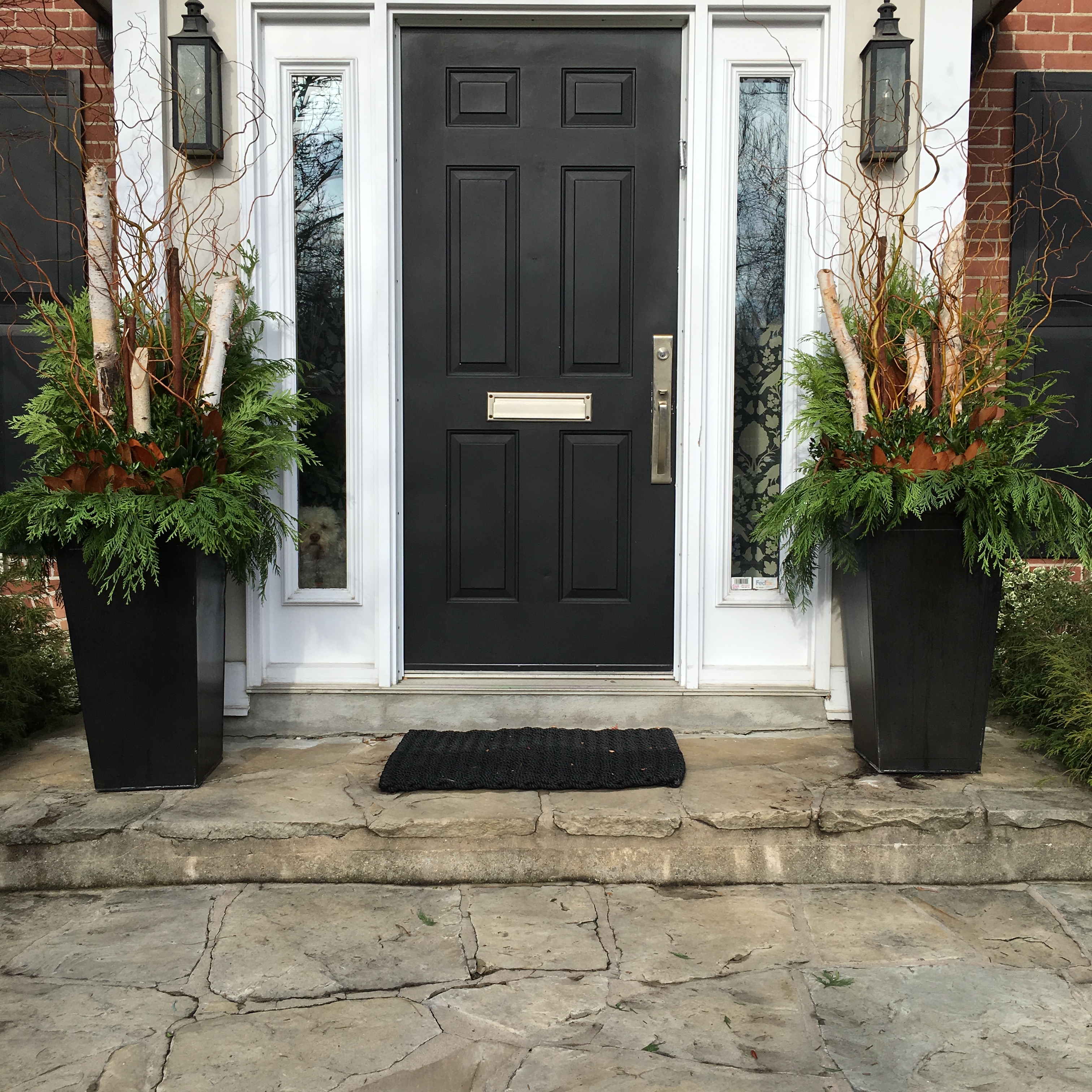 Appreciating the beauty of this season is easy after a fresh snowfall. But, on those ugly, freezing, slushy grey days, I need a dose of PRETTY! So, part of MY preparedness plan for the drudgery of these cold months is to indulge in beautiful winter planters. Don't laugh! It's a splurge that makes me happy and warms my heart. When I see 2 pretty winter containers flanking each side of my front door, it's the best welcome home hug I can think of.
There are tons of beautiful, affordable pre-made winter pots out there. But, I'm a sucker for those extravagant planters in the fancy neighbourhoods done by high-end florists. Unfortunately, they are WAY out of my league in terms of the price tag. So, my compromise is to make them myself! I love channeling Martha Stewart! It's great to be outdoors, nice to be creative and it is satisfying to know you saved money by making it yourself. The end result isn't always perfect, but perfection is overrated.
I DON'T GO FOR FUSSY
My colour scheme is simple – shades of green (boxwood and cedar) and brown (magnolia tips, jumbo cinnamon sticks and golden curly willow), and a hint of white (birch logs). I want something simple, manicured and tightly packed so it looks lush and contemporary. After you fill your planters with soil, the key is to start with the tallest elements and work your way down and then out. Once you are happy with your arrangement, water it so the earth freezes everything in place. Also, to ensure the plant material lasts all winter, it's best to spray with "Wilt Pruf". Below is a demo of me putting it together. ENJOY!


I'm still cutting a video of what I did with my backyard winter planter. I will be sharing it very soon! Here's a sneak peak picture of the end result. AND if you are looking for EVEN more ideas for your winter planter, check out my Pretty Winter Containers post from last year.