WARNING!
ONCE YOU START MAKING THIS CHALLAH,
YOU WON'T WANT STORE BOUGHT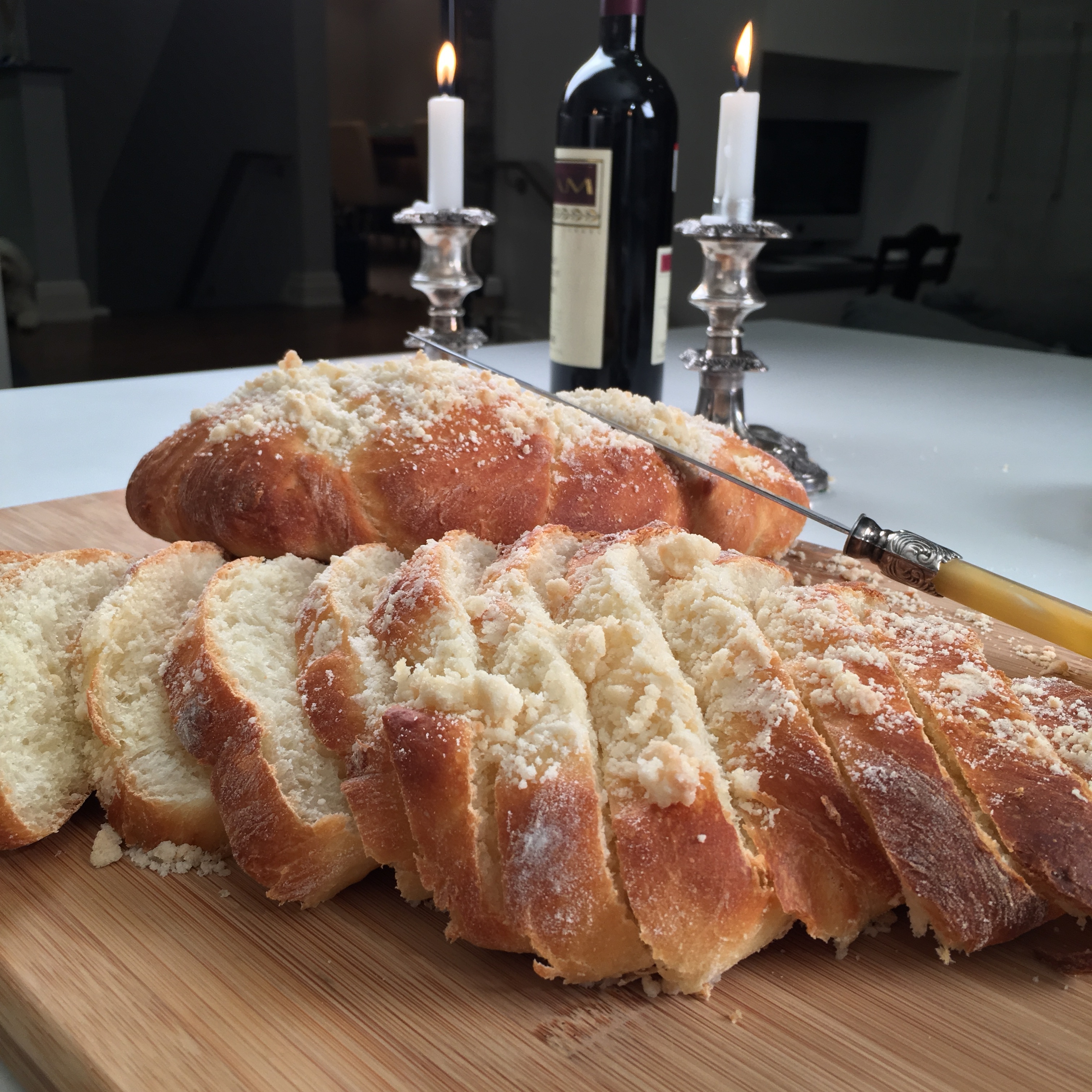 If you grow up in a traditional Jewish home, Friday night dinners are a special time for family and friends to connect and literally 'break bread' together. The bread I'm talking about is challah (egg bread).
According to Ellen Schwartz, "It's a nice opportunity once a week to do things differently and start off your meal with something sweet." I couldn't agree more! Until now, I would NEVER have contemplated making it. Mind you, I've NEVER made bread before. Too intimidating!
Exciting News!
Now YOU AND I are going to learn how to make it together from one of the most experienced challah makers I know! A few weeks ago, I kicked off a new theme called "Silver Linings" where I shine the light on inspiring people and then… we cook together. (I can't help myself, it always boils down to food) Bestselling author, Ellen Schwartz was my first feature. You can read about her and her AMAZING new book "Without One Word Spoken" here.
Somehow, every week she carves time out of her INSANELY busy life to bake challah!!! But, she doesn't JUST look after her family, she always makes extra to give away. It perfectly sums up the kind of generous person she is. This week she managed to find time to share her famous recipe so we can ALL make this sweet heavenly bread. So, without further ado, here's a video demo and below it a print recipe of Ellen Schwartz's Sweet Challah. ENJOY and Thanks Ellen!
SWEET CHALLAH
2016-12-01 11:12:44
YEAST MIXTURE
1pkg. Fleischmann's active dry yeast "traditional"
1 tbsp sugar
1/4cup of hot water
DOUGH/BATTER
1/3 cup oil (not olive oil)
1& 1/2 tbsp salt
3/4 cup sugar
5ish drizzles honey
2 eggs
2 & 1/4 cups warm water
6 cups All Purpose flour (you will need additional flour if the dough is too wet)
CHALLAH TOPPING
1/4 cup margarine or softened butter
1/2 cup all-purpose flour
1/4 cup sugar
Instructions
1) Mix yeast mixture ingredients and set aside in warm place, until it doubles in size
2) Using a dough hook combine oil, honey, salt, sugar, eggs and water in a mixer. Then add yeast mixture. Once combined, gradually add 4 cups flour (reserve 2 cups for the next stage).
3) Put remaining 2 cups flour at bottom of a very large mixing bowl. Pour batter on top of flour. Remove your rings. Using your hands, blend batter with the flour. If the dough feels wet, keep adding additional flour gradually until mixture forms a ball and springs back when you touch it with your finger.
4) Cover 2 hours in a warm place to rise.
5) Dust counter with flour, knead dough. You will hear the bubbles popping. Divide in 3 large pieces. Further divide each piece into 3 smaller pieces, roll each small piece into long strands and braid 3 strands together. Repeat twice-divide, roll, braid. Place 3 braided loaves on parchment lined baking sheets and let rise in warm place for 3 – 5 hours.
6) Mix challah topping ingredients with a fork.
7) Once loaves have risen, wet hands with water and pat the tops of the challahs. Sprinkle on topping.
8) Bake at 350F for 30 to 35 minutes, or until nice and golden brown. ENJOY!
Walnut Kitchen http://walnutkitchen.ca/