Creating Your Own Destiny
I have always believed that if you WANT things to happen you have to MAKE them happen. Success doesn't just FALL in your lap. Taking a risk, summoning courage and being persistent are all necessary ingredients to provide opportunity. The problem is, sometimes life's unforeseen circumstances put up seemingly insurmountable obstacles that can discourage even the most positive and pro-active people.
I could never have worked in the TV business without the drive to 'make things happen'. But, in the last few years, the digital revolution has changed everything for me, for many of my friends, colleagues and pretty well anyone working in media. So, after spending my whole life building a television career, was 'starting over' at this stage going to be my worst nightmare or the best thing that ever happened to me? Yikes, this felt like a mid-life crisis on steroids! What was a baby boomer like me to do next?
School & Serendipity
This blog was something I never would have started had it not been for a course I took on a lark last year. It started as a school project in a digital marketing class I was taking to help me adapt to the changing media landscape. A year later, here I am. Little did I know that this assignment would be the most valuable practical learning tool to educate me on all things digital. If nothing else, the experience has helped me position myself to keep up with dinner conversation with my millennial kids!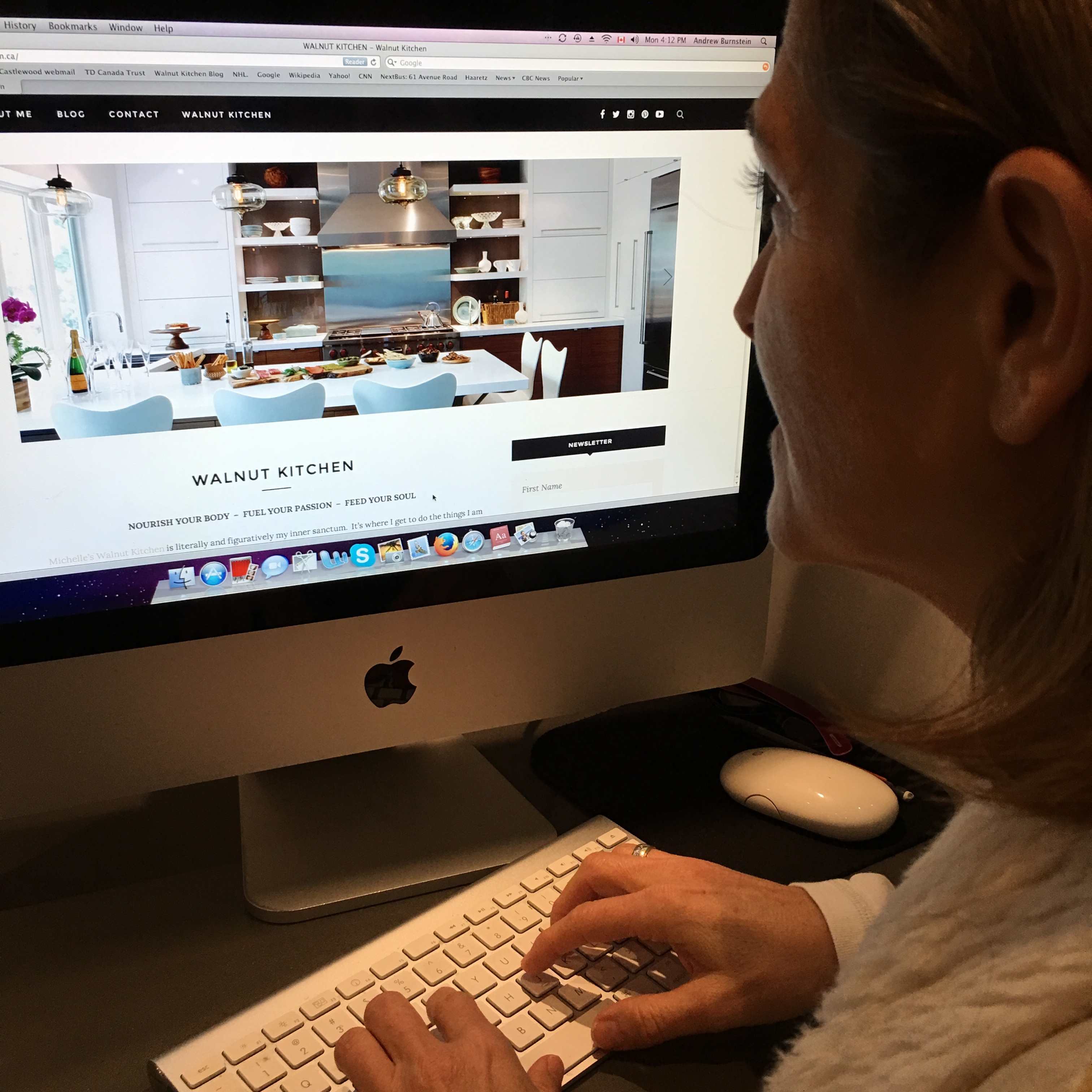 Happy Anniversary to ME!
As I mark the year anniversary of my "Walnut Kitchen" blog, I want to celebrate by getting personal AND by kicking off a new theme called "REINVENT YOURSELF". Eventually, I hope to shine the light on people who have started over, launched new careers and followed their dreams. (So please contact me if you know someone who fits that description) But first, for the next few weeks, I'll be sharing some thoughts and insights from people who have motivated ME this past year, along with a handful of my OWN lessons learned from my adventure so far. For me, this new journey is taking shape professionally and even more important, personally.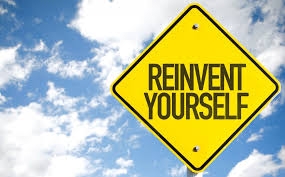 Even though I've lived half a lifetime, the most important thing I want to say is, it's never too late to re-assess, rejuvenate and REINVENT YOURSELF. Change is hard, but it's great. And, what I'm learning for myself at least, is that sometimes you have to loosen up and allow for things to flow naturally.
Until next week, I leave you with these words from Viktor E. Frankl and his book "Man's Search for Meaning"
"Don't aim at success. The more you aim at it and make it a target, the more you are going to miss it. For success, like happiness, cannot be pursued; it must ensue, and it only does so as the unintended side effect of one's personal dedication to a cause greater than oneself or as the by-product of one's surrender to a person other than oneself. Happiness must happen, and the same holds for success: you have to let it happen by not caring about it. I want you to listen to what your conscience commands you to do and go on to carry it out to the best of your knowledge. Then you will live to see that in the long-run—in the long-run, I say!—success will follow you precisely because you had forgotten to think about it"
If you wish to read more posts in this series, check out REINVENT YOURSELF Part 2, Part 3, Part 4, Part 5 and Part 6.