IN HONOR OF AMERICAN THANKSGIVING…
I'm making a bird. But, instead of turkey, I'm cooking up a Gordon Ramsay Roasted Chicken Stuffed with Chorizo dish. Mmmm, it's a bit smokey, spicy and so succulent! Did you also happen to notice that I spelled 'honor' the American way? Seems fitting just this one time, right? OK, I digress. Back to the recipe… Here's what it looks like before and after roasting (below). Looks good… right?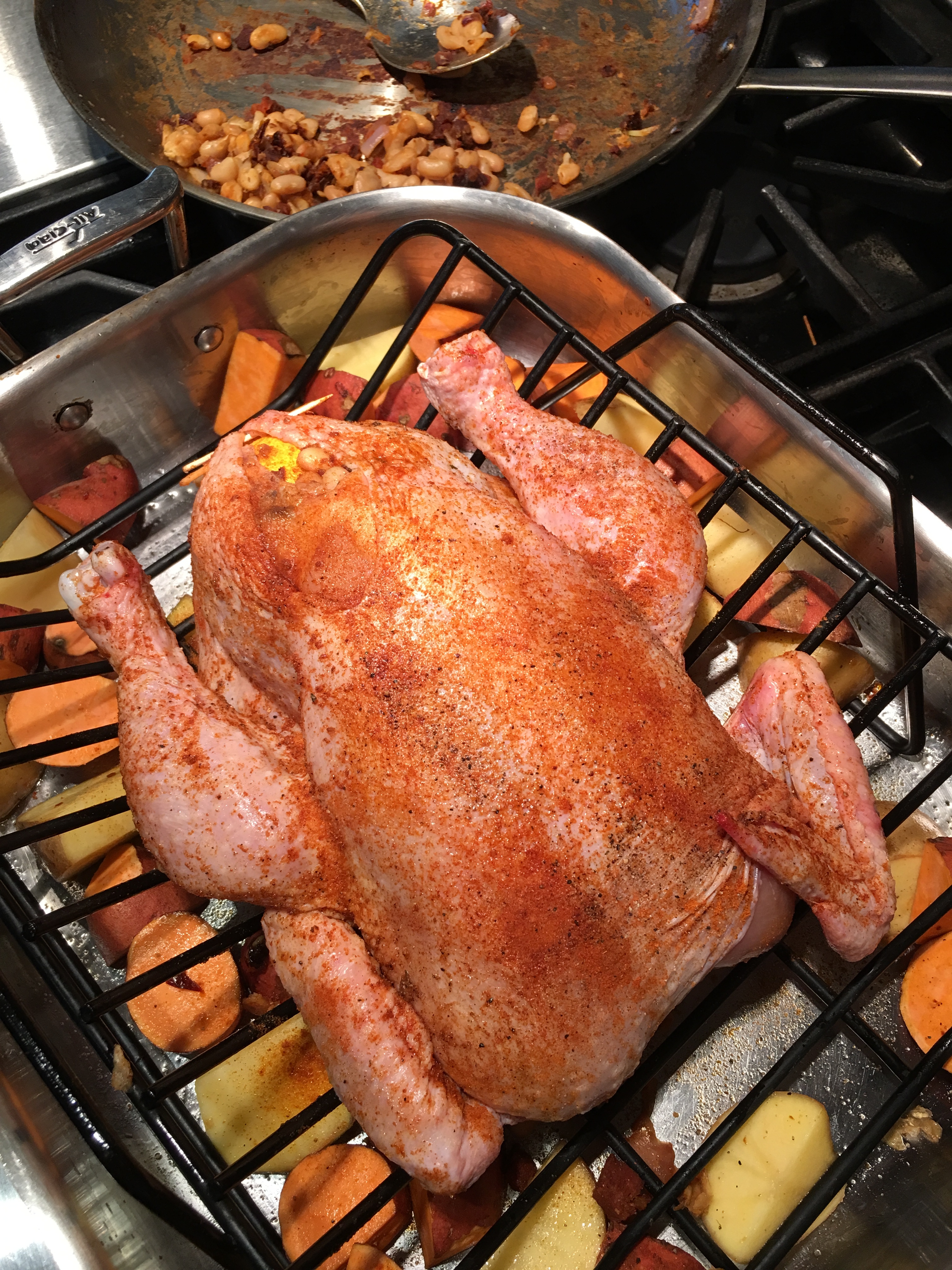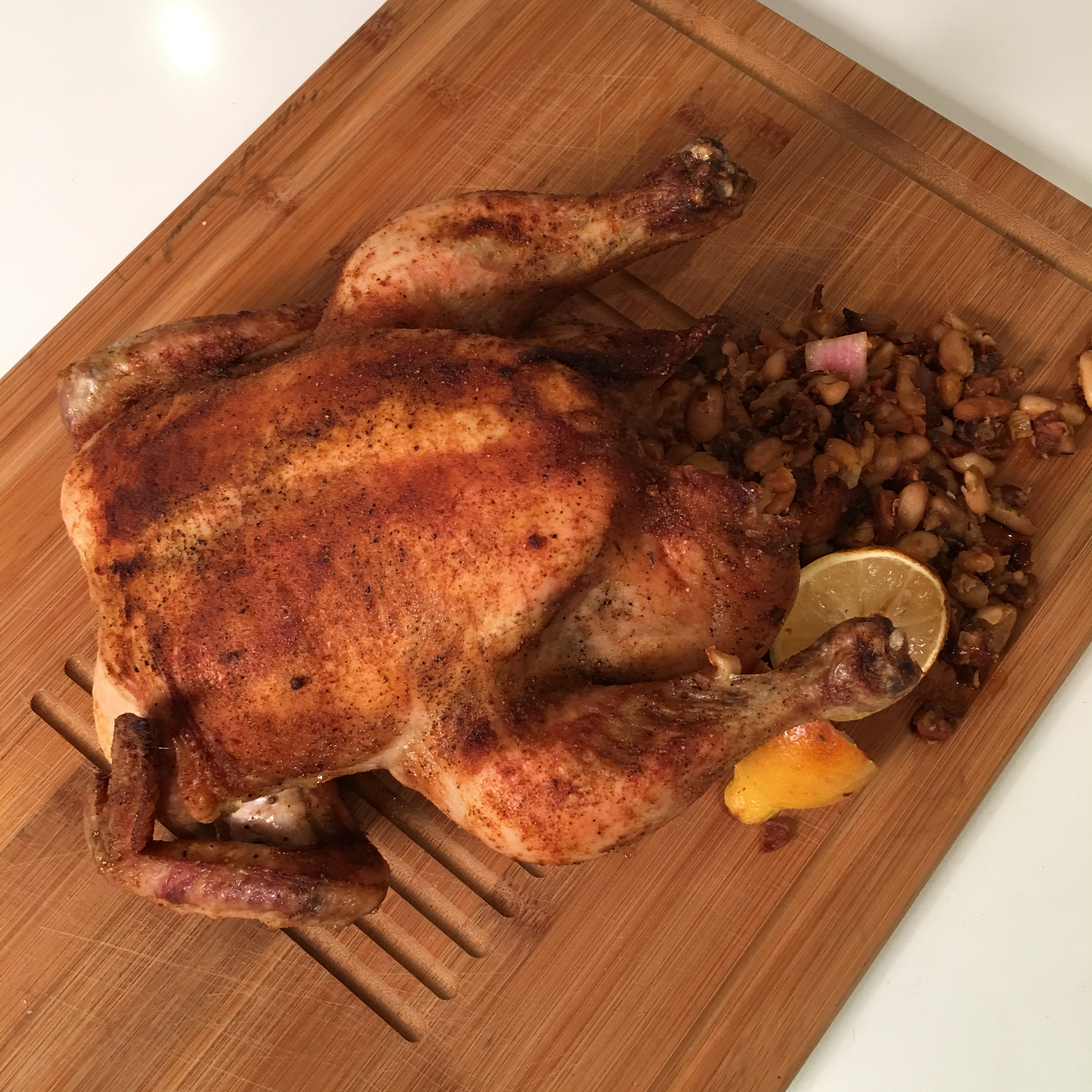 I'm a sucker for good stuffing
But, do I really want those EMPTY carbs? One of the things I like about this Ramsay roasted chicken recipe is that the stuffing uses no bread. Instead, the stuffing calls for cannellini beans. Yes, these beans are also a carbohydrate, but, they are PACKED with goodness. They are rich in fiber, protein and antioxidants.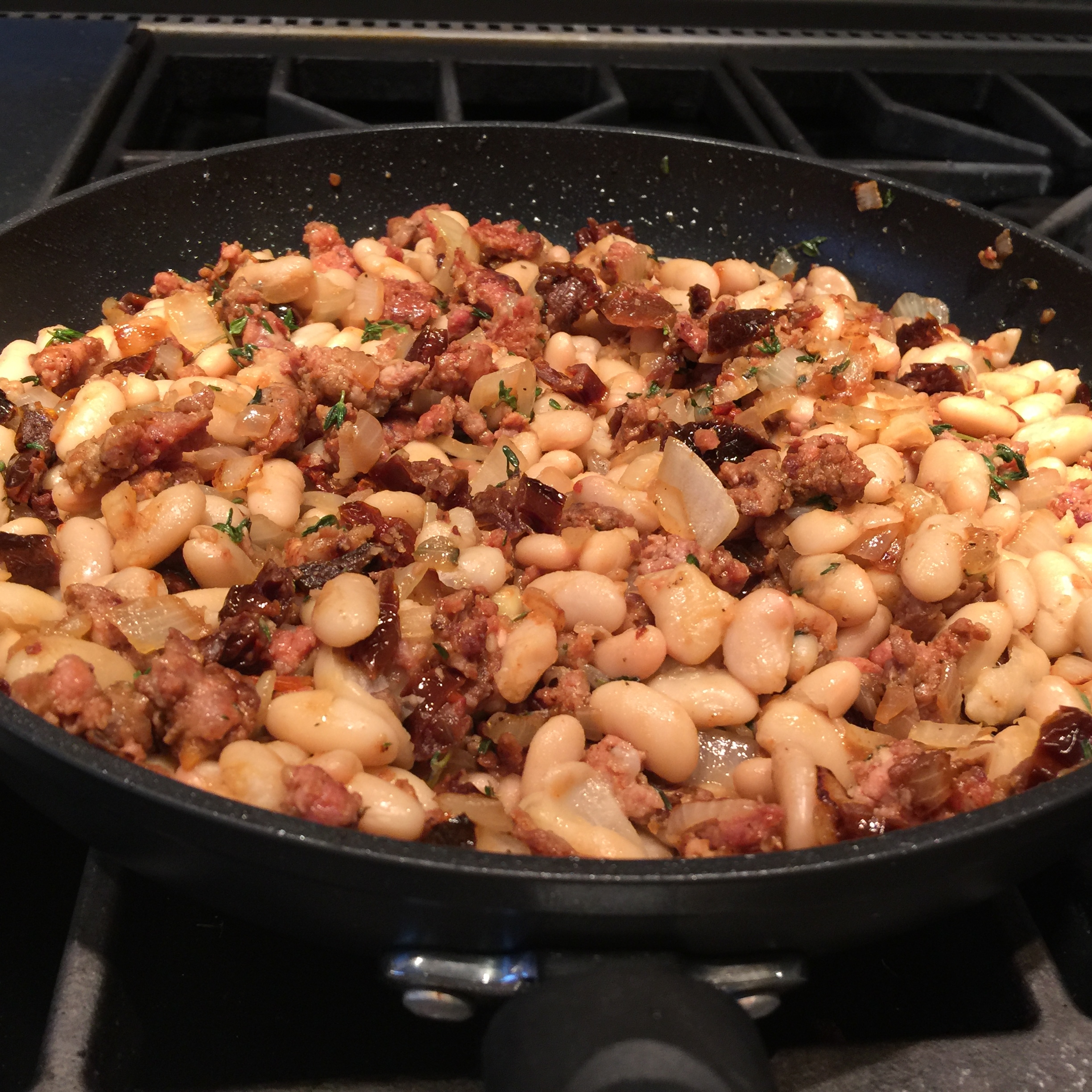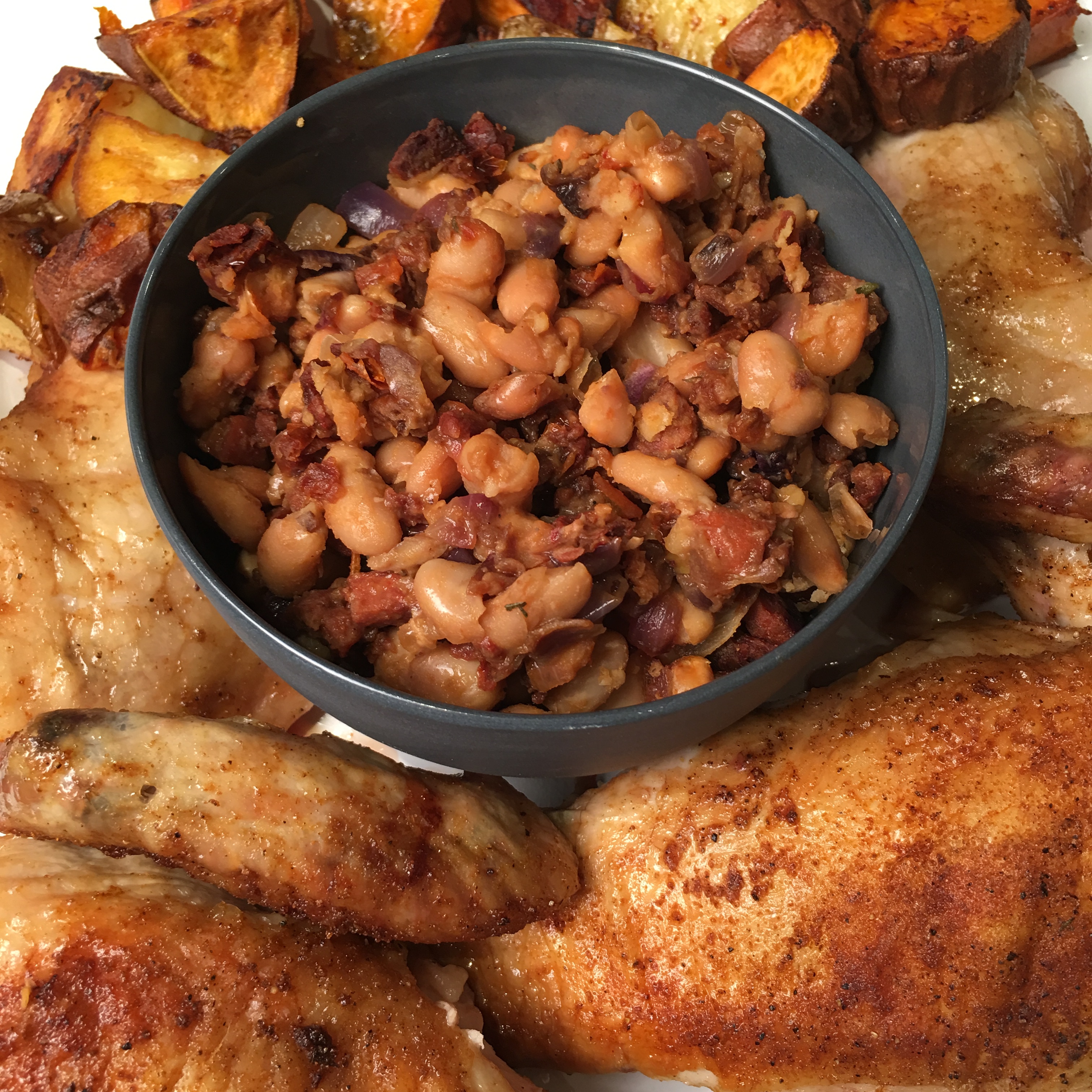 This isn't the first recipe I've come across where Ramsay uses legumes for his unique stuffing. If you click here, you can check out another delicious, AH-mazing Gordon Ramsay roast chicken recipe with chickpea stuffing which I shared a while back. It's a keeper.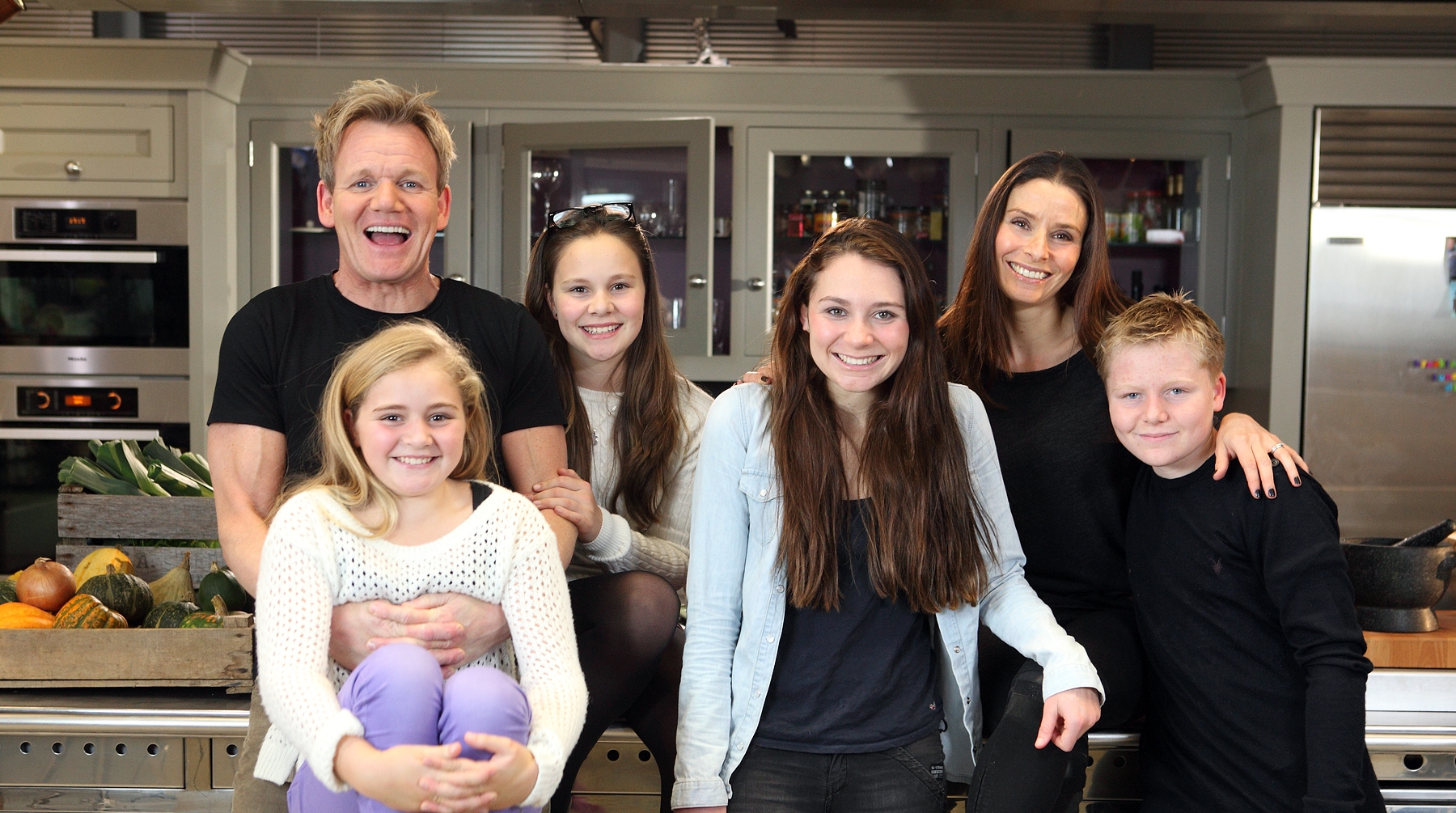 I've tried many of his recipes (including this one ) after watching his cooking show "Gordon Ramsay's Ultimate Cookery Course". I love that TV program more than his others because you see the softer side of him cooking with his family. And, he makes great food that I want to make too!
The print version of the recipe AND the video of the master chef himself (BONUS!!!), demonstrating how you make Gordon Ramsay's Roasted Chicken Stuffed with Chorizo is below. ENJOY !


ROASTED CHICKEN STUFFED WITH CHORIZO
2016-11-21 15:53:09
Ingredients
• 1 tsp olive oil
• 6 ounces chorizo sausage, diced
• 1/2 onion, diced
• 2 cloves garlic, minced
• 1/2 cup sun dried tomatoes, half-dried
• 14 oz cannellini beans, rinsed and drained
• 1 tsp fresh thyme
• 1 whole chicken (4-5 lbs)
• 1 lemon
• 1 tbsp olive oil
• 1 tbsp paprika
• salt and pepper
• 1 cup white wine
• 1 cup water
• 4 sprigs thyme
Instructions
Preheat oven to 350 degrees F.
Heat olive oil in a saute pan over medium-high heat. Add chorizo and saute until browned, about 3-4 minutes. Add onion, garlic, sun-dried tomatoes, beans, and thyme. Season with salt and pepper. Reduce heat to medium and cook until vegetables have softened, about 7-8 minutes. Remove from heat.
Rinse chicken and pat dry with paper towels. Stuff the cavity with the sausage mix. Place the lemon in the cavity and tuck the legs together to hold the stuffing and lemon inside.
Rub olive oil on the outside of the chicken. Season with paprika, salt and pepper. Place chicken in a roasting pan. Pour wine and water in the pan with the thyme sprigs. Cover the chicken with aluminum foil and roast the chicken for 1 hour.
Remove foil and continue cooking the chicken for 30 minutes or the internal temperature reads 160 degrees F. Remove chicken from the oven and let rest for 15 minutes.
Remove the lemon and stuffing from the cavity. Cut the lemon in half and squeeze the juice into the cooking juices. Strain the juices.
Break down the chicken, cutting the breast, thighs and drumsticks. Drizzle the strained juices onto the chicken and stuffing. Serve.
Walnut Kitchen http://walnutkitchen.ca/