8 INGREDIENTS AND A FOOD PROCESSOR…
That's all it takes to whip up a batch of chimichurri sauce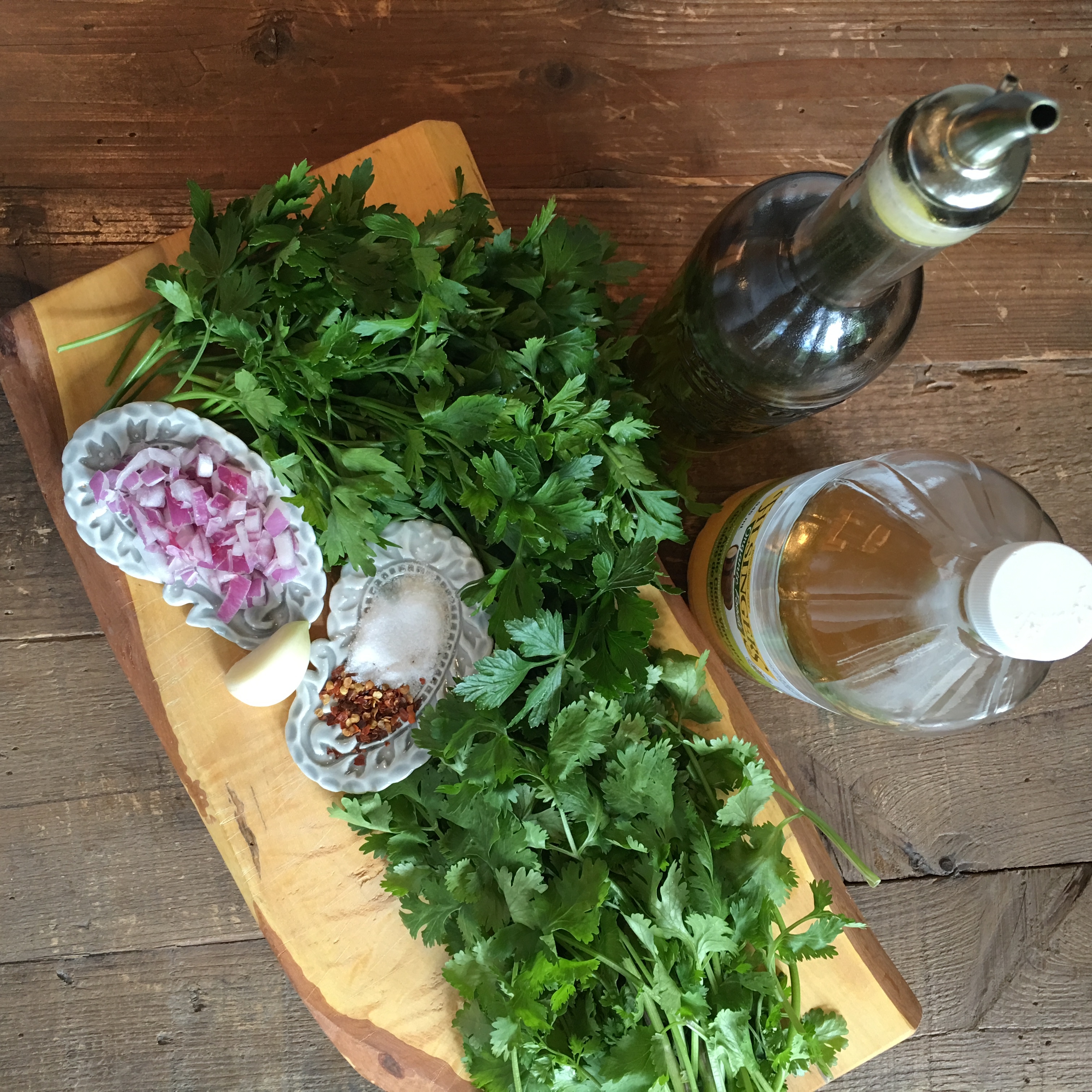 If you read my post about chimichurri sauce, you will know that it's my latest obsession. Whether it's fish, tempeh, chicken or steak, this flavourful accompaniment is mouth- watering with just about anything you put on the barbecue. I especially love it with lamb racks that have been well seasoned.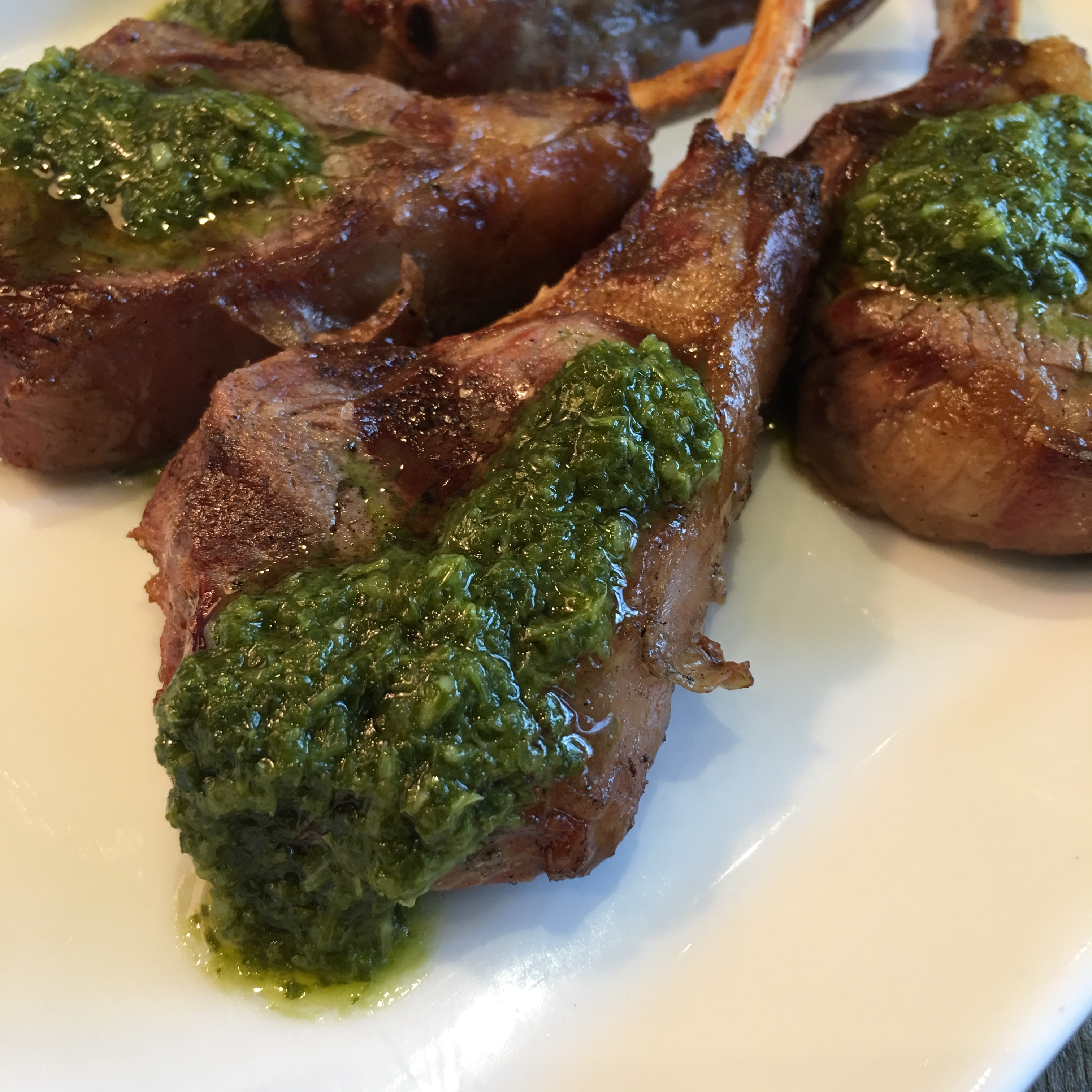 Chimichurri sauce has parsley, cilantro and vinegar so it's tangy and fresh. That combination mellows the richness of lamb or any red meat you serve with it. I think it's a match made in culinary heaven.
TRY IT! This recipe is SO easy as you'll see in the video demo. Enjoy and subscribe to my YouTube channel if you like what you see 🙂 The printable recipe can be found at the bottom of my earlier chimichurri post.
As a footnote, this is the second video I shot. I woke up relatively early one morning and thought "Hey, I can quickly shoot this before my big lunch date! How hard can it be?" Needless to say, I was quite naïve about how long it would take. The whole process has been quite comical which I plan to share in another post. Apologies for how poorly lit this is… for the shaky camera…for the dishes in the periphery of the frame…the food debris…the rough music mix etc etc. This is my journey…warts and all. But, don't let the lack of slickness of this YouTube video detract you from making this yummy chimichurri sauce. I'd love to know if you try it or if you have any other sauces YOU are obsessed with.