"I WOULD CRAWL OVER BROKEN GLASS FOR THAT CHIMICHURRI SAUCE"
When a dinner guest says that, it's time to share!
Until this summer, I never really cared one way or another about chimichurri sauce. But, one summer night at a friends' country house, I experienced culinary nirvana. Their daughter, Becca Cowley, a talented chef, caterer and all round fabulous foodie, whipped up a batch to accompany grilled rack of lamb (check out her Instagram feed betterusebutter, if you want to drool). Well, the moment I took a bite, I became obsessed! The combination was a match made in heaven!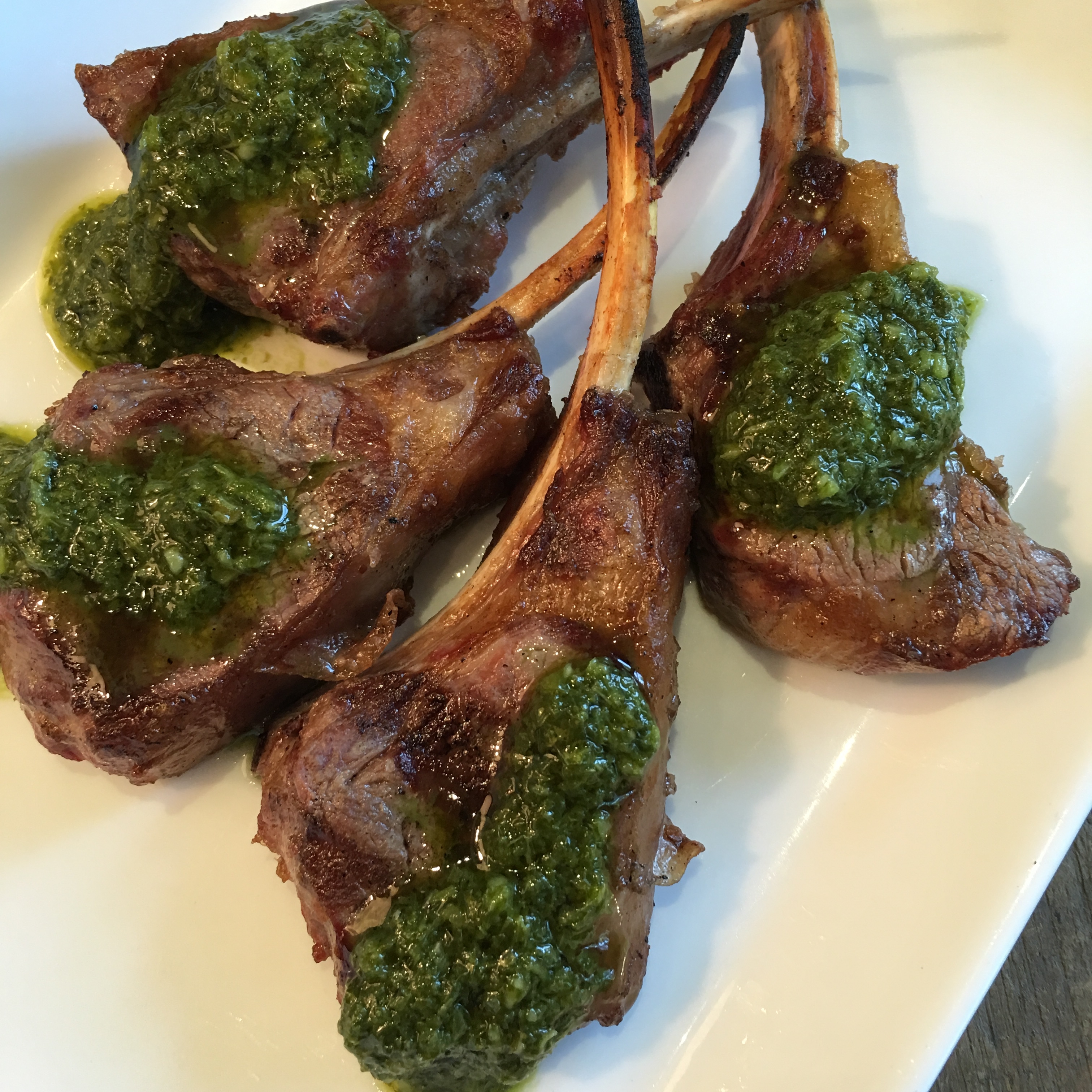 Tangy, fresh and delicious. Chimichurri sauce is great as an accompaniment, but it also doubles as a marinade. In Argentina where it originated, Chimichurri sauce is a staple with any grilled meat. It's the perfect sauce to pair with just about anything you barbecue, including fish or even Tempeh. It's especially good with meat because the acidity of the sauce compliments and cuts the richness and fattiness of the meat.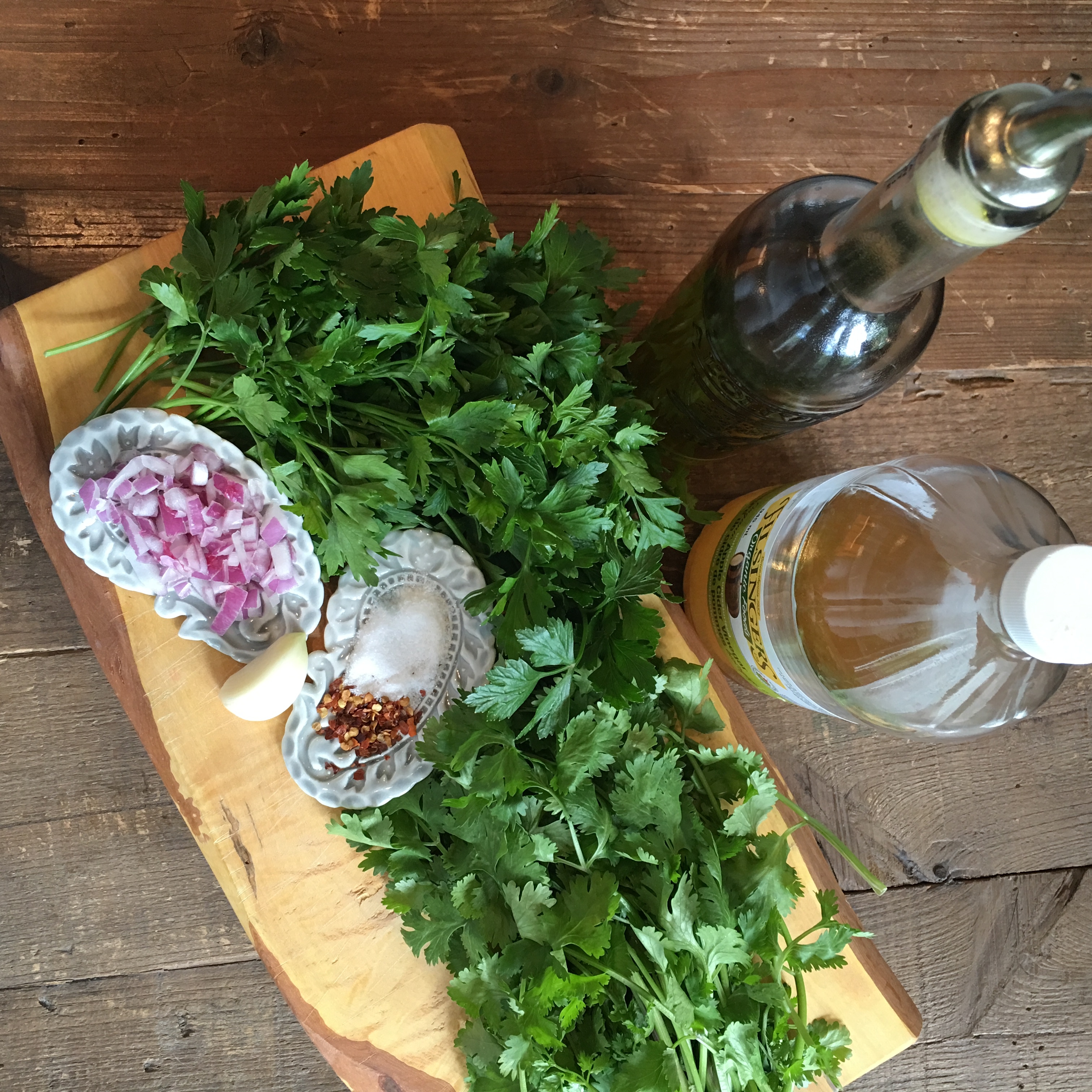 That acidity comes from the vinegar. Most recipes call for red wine vinegar, but sometimes I like to use apple cider vinegar which is said to have more health benefits. It reduces bloating and balances your body's pH levels.
Below is the printable recipe. Trust me, it's SO EASY! Also, check out the link to my post with the video demo. I'm still working out LOTS of glitches. So please forgive, and, if nothing else, have a good laugh witnessing baby steps on this journey while I attempt to shoot, light and edit it all by my lonesome.
CHIMICHURRI SAUCE
2016-09-29 20:47:23
Ingredients
• ½ cup apple cider vinegar
• 2 tbsp chopped red onion
• ½ tsp crushed red pepper
• 1 tsp kosher salt
• Small bunch flat- leaf parsley
• Small bunch cilantro
• 1 large clove garlic
• ¾ cup extra virgin olive oil
Instructions
1) Combine vinegar, red onion, chili flakes and salt. Stir and set aside for 5 – 10 minutes.
2) In a food processor place parsley, cilantro (it's ok to include the stems) and garlic. Whizz for about 30 seconds. Add vinegar mixture. Whizz again.
3) Then add oil and whizz one last time. Voila! Enjoy!!!
Walnut Kitchen http://walnutkitchen.ca/
To my friend Jacqueline, who says she can't get enough of it, this is for you. You can make chimichurri sauce anytime you like.