I have EXCITING NEWS to share!!!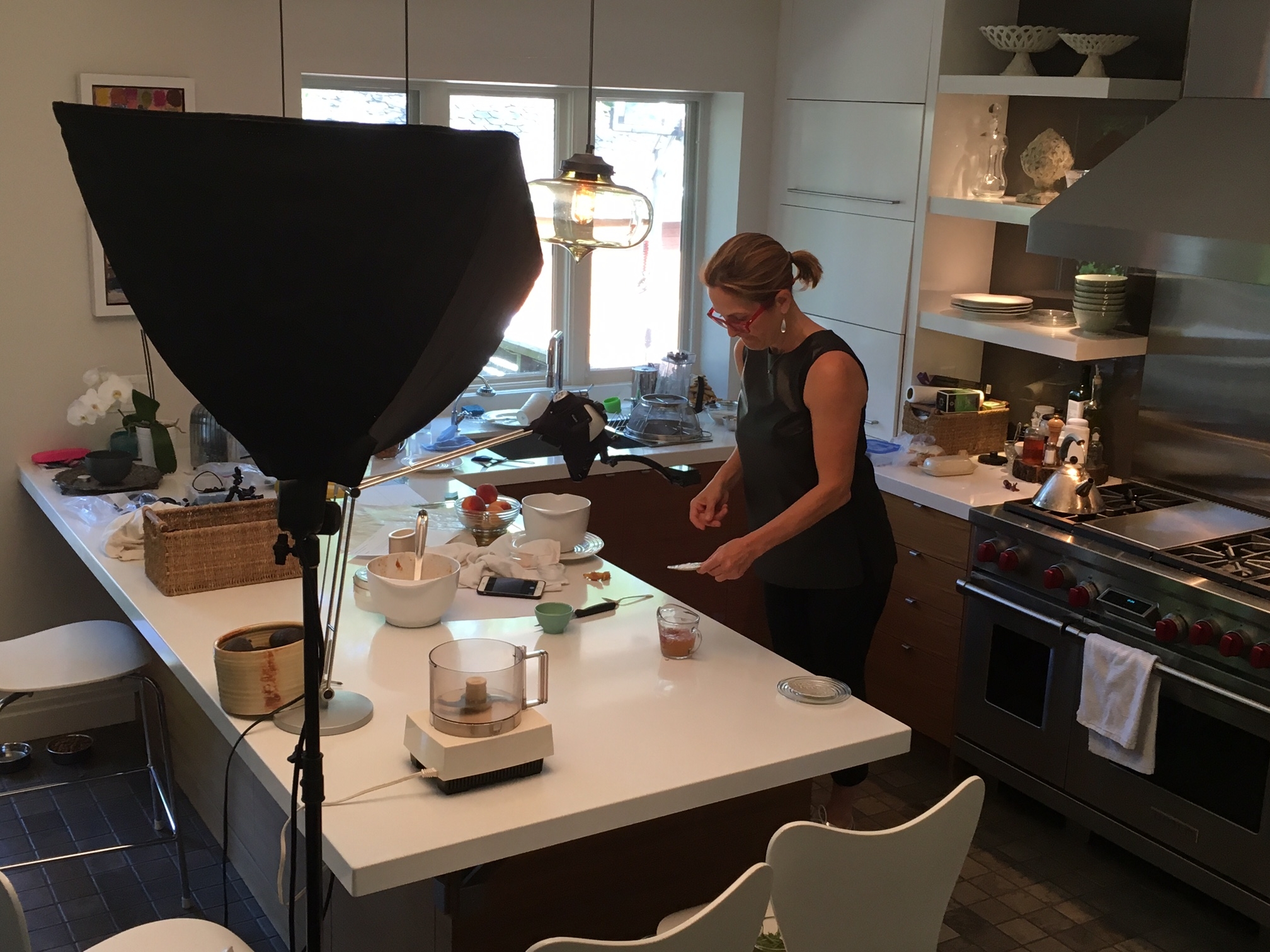 A short while back I blogged about my peach pie recipe and now I'm sharing my FIRST EVER YouTube video demo of the pie filling (that's me in the picture…my kitchen was a mess!) It's all shot and edited by yours truly. I've spent my summer vacation teaching myself how to use iMovie. To say it's a little rougher than my usual standards as a TV executive is a MAJOR understatement. But heck, we're living in the digital world and perfection isn't going to be possible when I'm doing it all by my lonesome.
For kicks, I hope to share my evolution with you as a filmmaker so you and I both hopefully see the progression to a more polished look soon. It's great to be learning, growing and having FUN! Check it out! Suggestions are welcome!