LIFE'S A PEACH!
Peaches and summer go hand in hand. Before it's over, be sure to take this luscious, juicy gift from Mother Nature and make something delicious!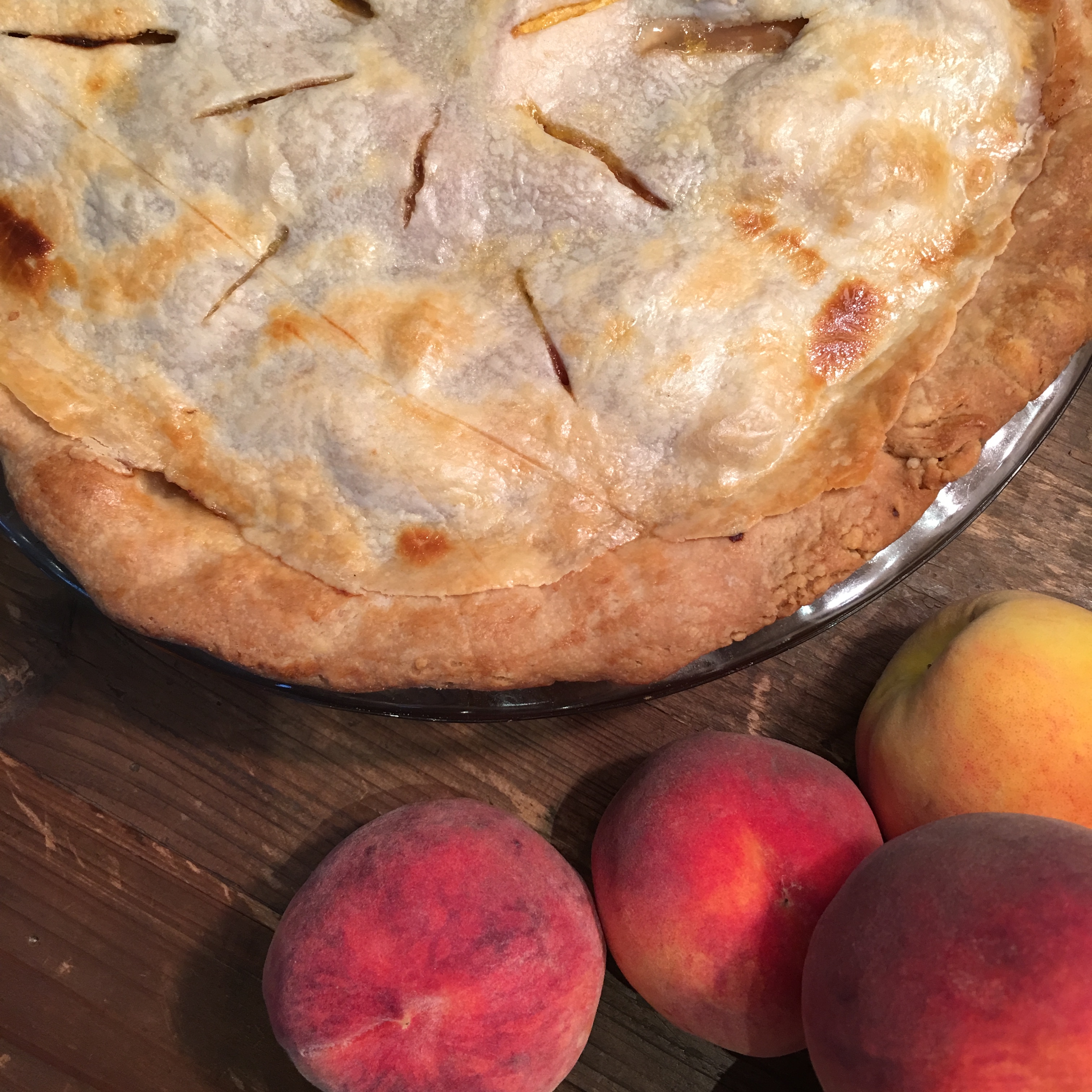 I have never been a pie person. But, the one time of year that I become one, is in the summer. Why? That's when peaches are in season! Apart from the fuzzy skin, a peach is perfection in my books because it tantalizes so many of our senses. The fragrance is magic and the varying shades of yellow, orange and red, speckled around the fruit make each peach a unique visual feast. But of course, it's the luscious, juicy and sweet taste that explodes in your mouth that makes peaches SO special.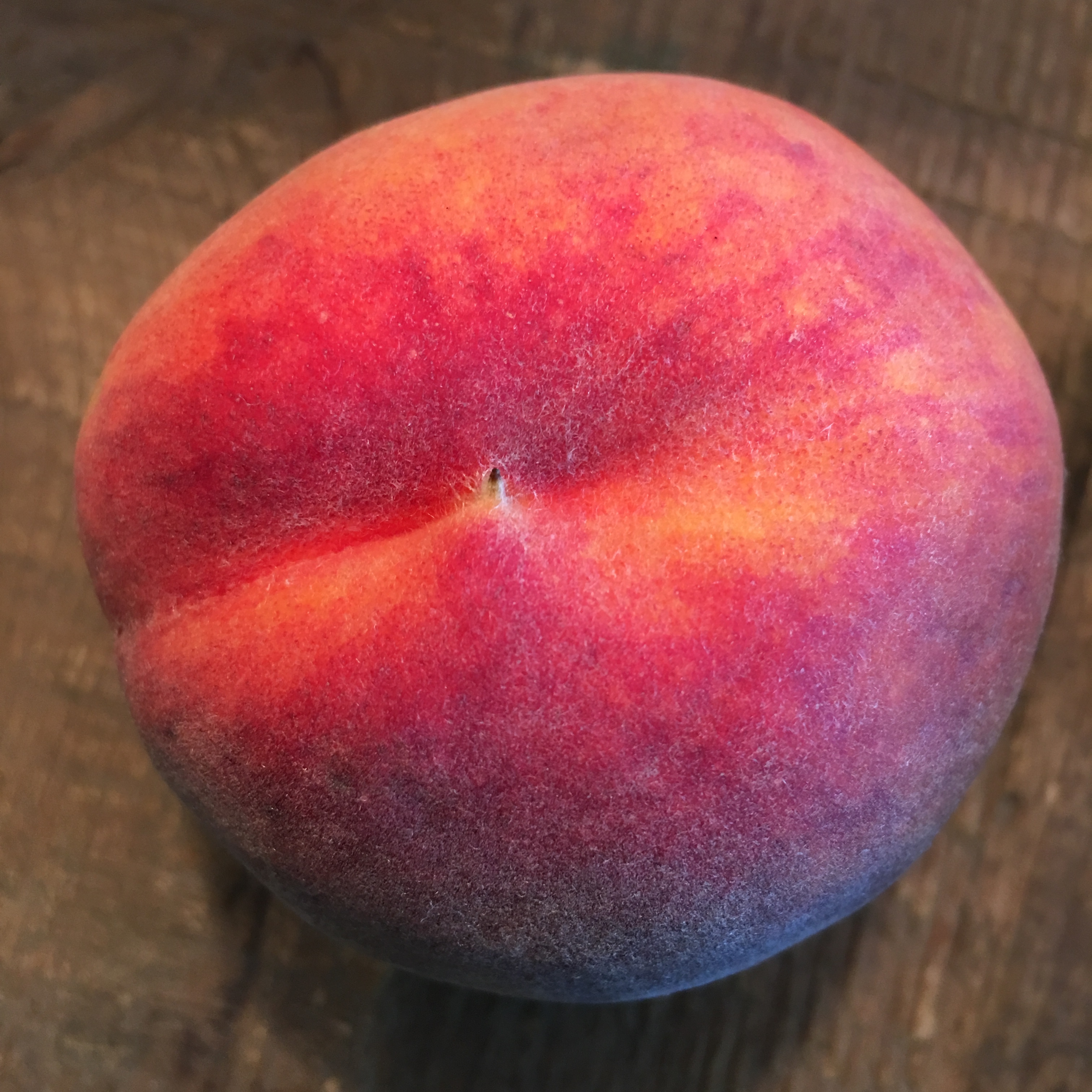 Peach Planning…Before You Start Baking!
Summer wouldn't be the same without peach pie. So, before it's over, I wanted to share a recipe. First off, get out there to buy your peaches a few days before you are planning to bake so they have time to ripen. When the natural sweetness of the fruit is maximized, you need less sugar for the filling.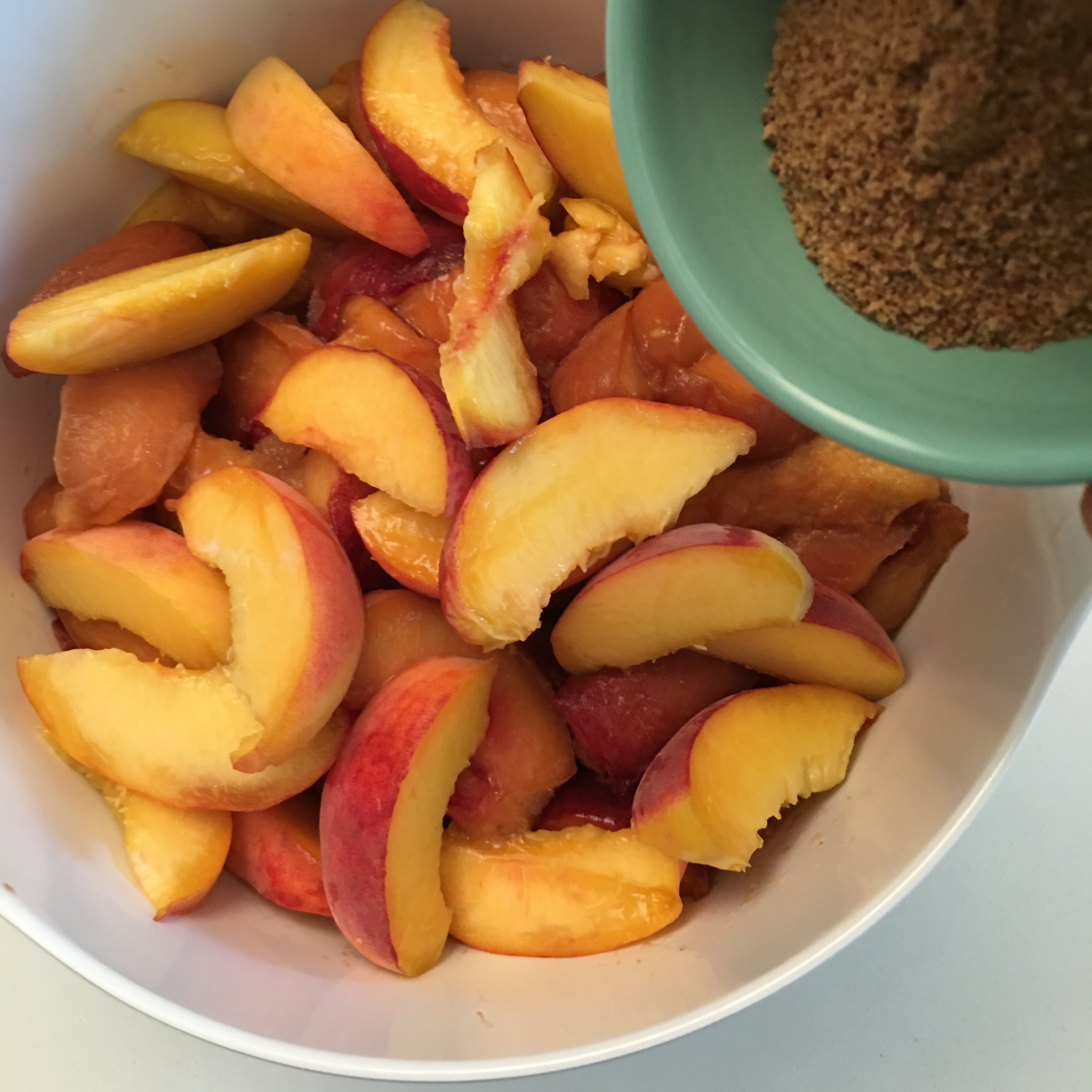 Because of soil depletion, peaches were much richer in vitamins and minerals decades ago compared to today. Also, today, peaches often contain very high concentrations of pesticides. So, if you can, try to buy local and organic. The good news is that peaches DO still have many health benefits and different kinds of antioxidants. They are a great source of potassium and rich in vitamins A and C.
Let's Start Making Pie !
For the pie crust you can easily buy something pre-made. Or, if you are so inclined to make the crust, I've included my go-to shortcrust pastry in the recipe below. Also check out the link to the post with my first EVER YouTube demo of how to make the pie filling and subsribe to my YouTube channel if you like what you see.
Peach Pie Perfection
2016-08-29 12:51:34
Ingredients
Shortcrust Pastry Ingredients
3 cups all- purpose flour
1 tsp salt
1 cup cold butter cut in small cubes
½ cup cold water
1tbsp lemon juice
1 egg beaten
Peach Filling Ingredients
6 -7 cups of sliced peaches (skin removed optional)
3 tbsp all -purpose flour
¾ tsp cinnamon
½- 3/4 cup of sugar (white is fine, but I like coconut palm sugar)
2 tbsp lemon juice (optional)
Instructions
Preheat the oven to 425 F
Place flour and salt in the food processor. Add butter and whizz until it looks like coarse bread crumbs. Add water and lemon juice until it forms a ball. Be careful not to over mix it because the dough will be tough. Remove from processor, divide into 2 balls. Refrigerate for 30 mins, (or freeze for later use). Then roll out each ball between 2 pieces of parchment paper.
Place one rolled piece of dough inside the pie plate. To avoid the crust from bubbling ideally bake it with the parchment paper atop the crust and fill it with dried beans. Bake the base for 15 minutes and cool.
Lower the temperature of the oven to 350 F
Combine sliced peaches with flour, cinnamon and sugar (and lemon juice). Pour into baked crust, cover peach mixture with remaining unbaked dough and seal it to the base by folding it under and/or pinching it closed. Pierce slits in the top to allow the steam to release, brush with the egg wash.
Place it in the oven on a cookie sheet to avoid a mess in case it overflows a bit. Bake for 40 minutes or until golden brown. You should see bubbling through the slits. Check every 15 minutes. If the edges of the crust are browning too quickly, cover with foil.
Makes enough for a 9 to 10 inch double crust pie.
Enjoy!
Walnut Kitchen http://walnutkitchen.ca/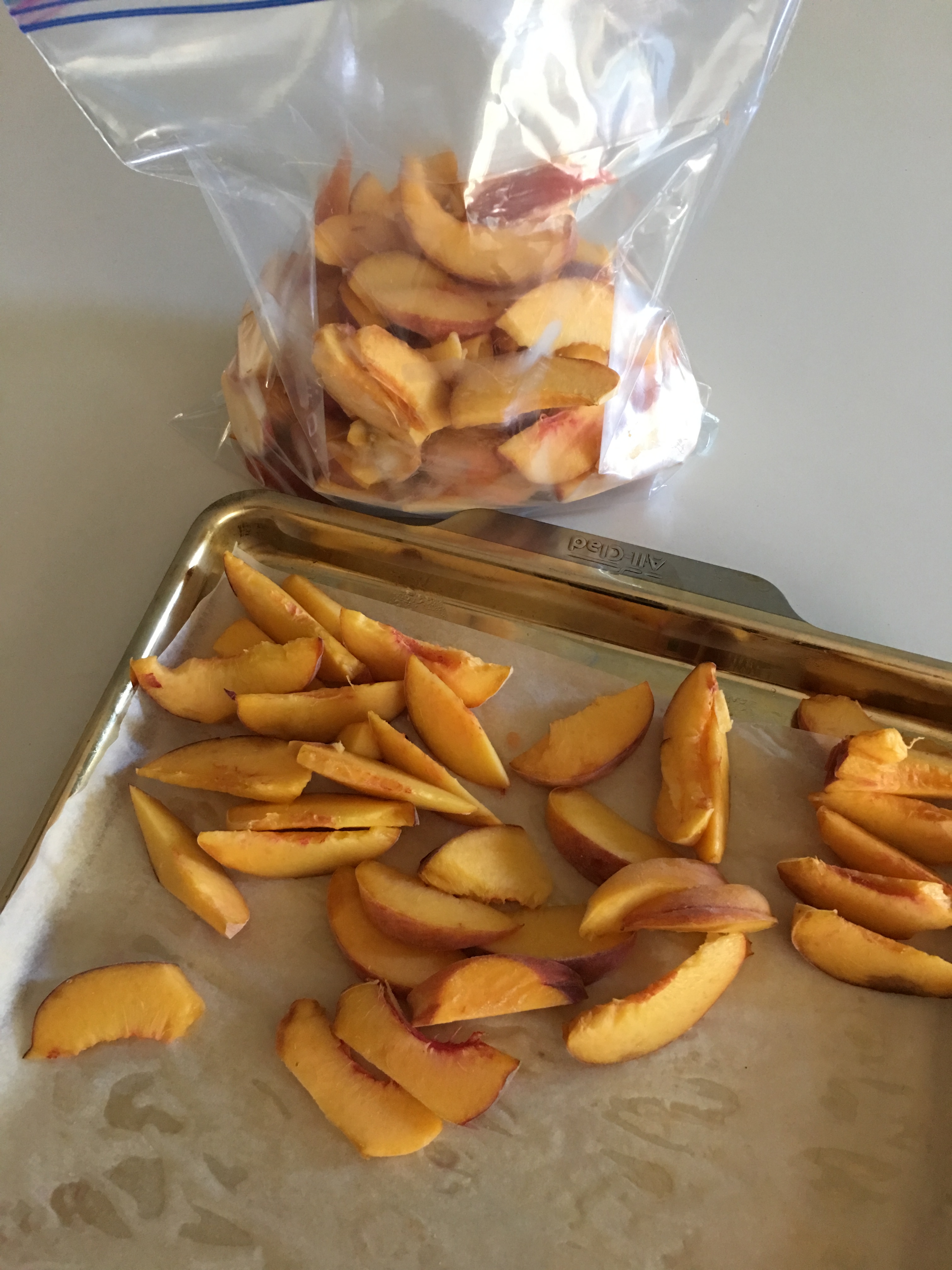 Footnotes:
I like to use coconut palm sugar which has a greater nutritional value than white sugar.
You can easily make this recipe with frozen peaches. So, stock up on them while they are so plentiful and in their prime. You will be so happy you did when the cold weather hits us. At this time of year, I buy tons of peaches. After they have ripened, I cut and separate them into wedges and freeze them on a parchment lined baking tray. Once frozen, I store them in a Ziploc bag pre-measured to the quantity necessary for the filling so I can enjoy peach pie in the winter or use the frozen peaches in my smoothies.