I never thought about herbs as anything but flavour boosters when cooking. But actually, herbs aren't just good in food. Many herbs are potent medicinal plants. The ones with Latin names ending in 'officinalis' have a long history of great healing power. I wish I had woken up to that a little earlier when I planted my garden! Oh Well! Better late than never….and apparently it's not too late to plant this season.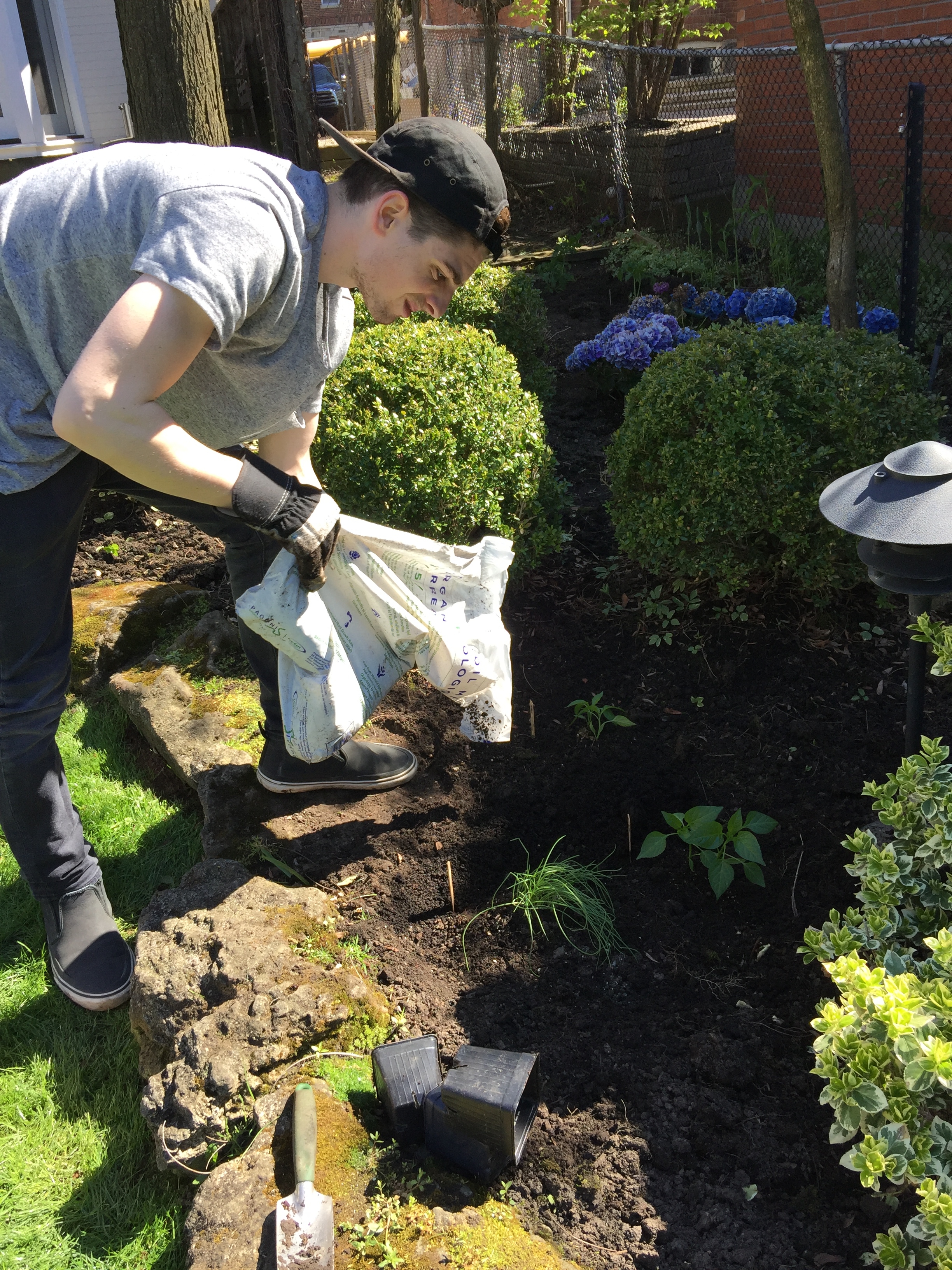 On mother's day, my son Alex and I planted a bunch of veggies and herbs in our backyard including mint and basil. For some reason, the basil plant is going gangbusters, but, the mint….not so much. Bizarre considering the fact that mint often takes over your garden since it grows like a weed! It turns out that mint doesn't like to be beside basil. This, according to my herbal medicine teacher. Who knew?
So I've moved it, cut it back and now I'm crossing my fingers that it'll bounce back because mint tea is a staple in the Walnut Kitchen. My Moroccan-born mom often had mint on hand when I was growing up (and still does) because it's a great herb to settle your stomach when you infuse it in tea to end a meal.
Everything is SO much better when you throw in fresh herbs. Our taste buds have most definitely embraced cooking with fresh herbs, but I never really paid much attention to how herbs can enhance our health, until now.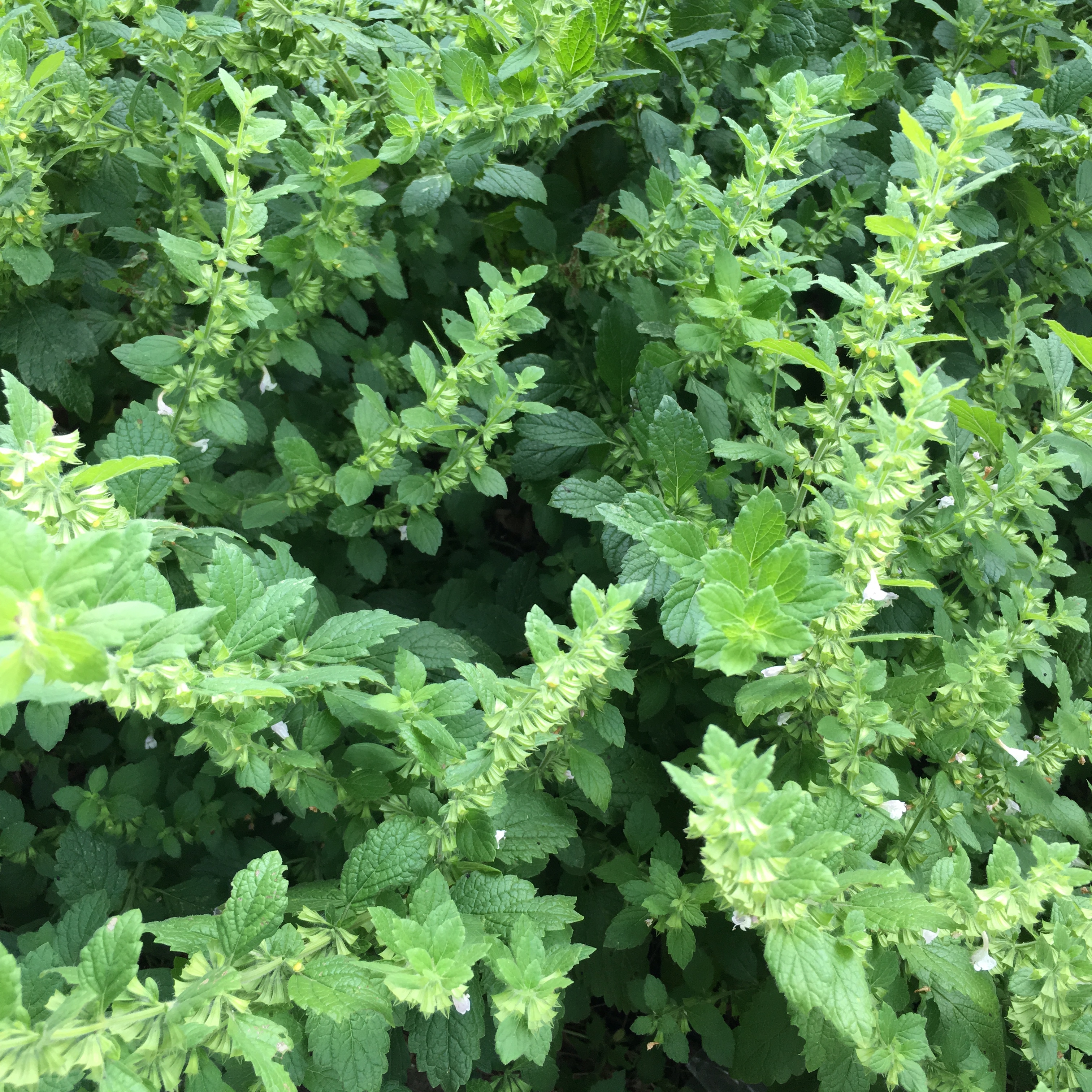 I just finished a course on herbal medicine and learned a TON about the healing and rejuvenating effects of medicinal plants. There are literally hundreds of plants out there to help cure your everyday ailments. It's dizzying and quite frankly, a little intimidating. Even though, my thumb isn't too green, I've decided to take teeny tiny baby steps and wanted to share some of what I learned along the way. Hey, you've gotta start somewhere and if I can do it (here's hoping!) anyone can.
MICHELLE'S MEDICINAL PLANT CHOICE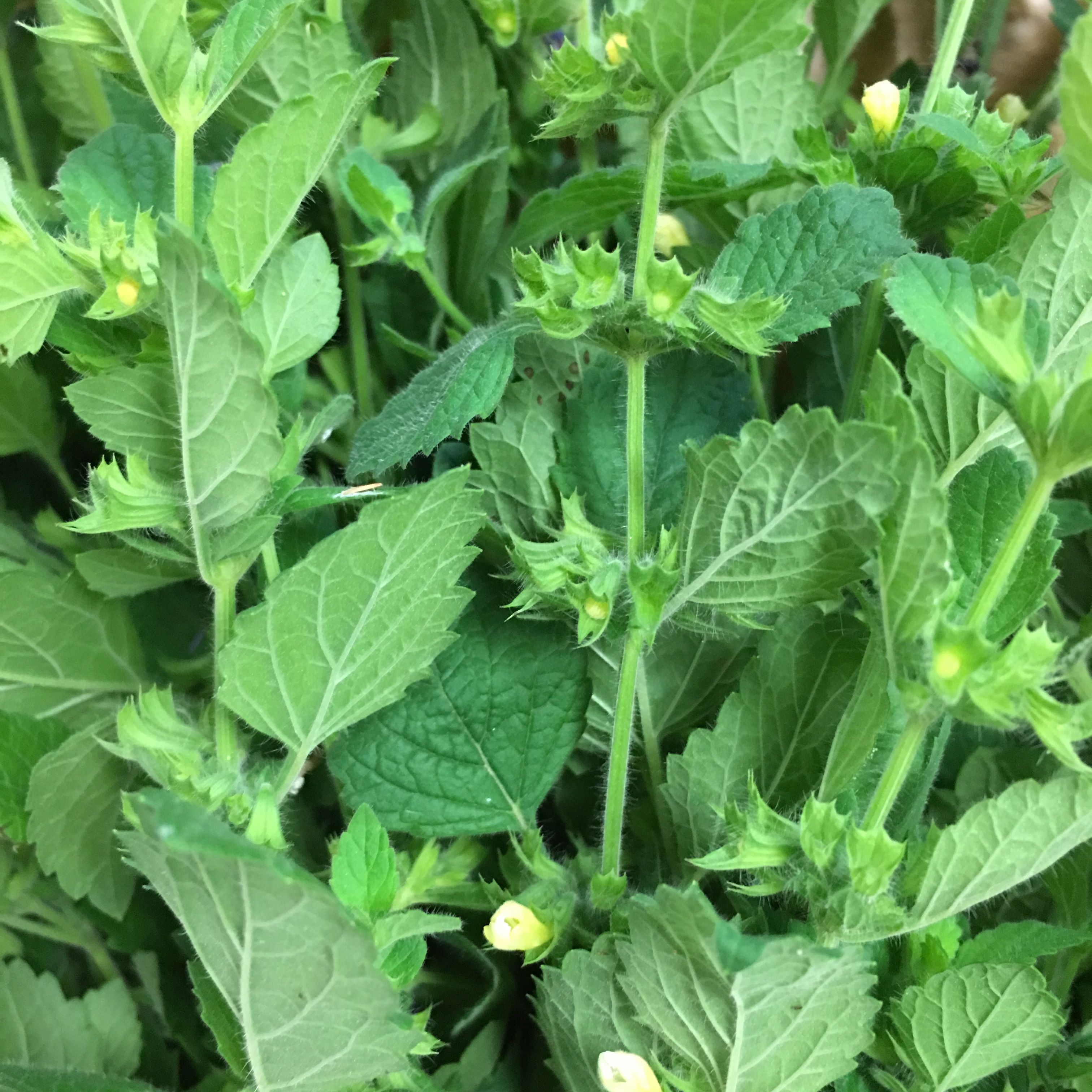 'Lemon Balm' ('Balm or 'Melissa Officinalis) is the plant I've decided to start my medicinal herb garden with. Why? There are just sooo many reasons! Here's what you need to know about why it's such an AMAZING healing herb.
First, off, a little primer…This is one of many plants that are part of the mint family. You can tell because the stem is square. I chose this for its medicinal edible qualities, but also because of its beautiful citrusy fragrance. Just smelling it lifts your spirits and gives you energy which might explain why it is considered an 'antidepressive'. The gentle sedative oils in this plant help relieve tension and stress.
It is also a 'carminitive' herb which means that it's gas relieving, aromatic, soothing and helps move things through the digestive system. Among other constituents, Lemon Balm contains 'resin' which is a great healer when there is inflammation in the digestive tract. That resin provides those raw irritated mucous membranes of your digestive organs with a soothing coating.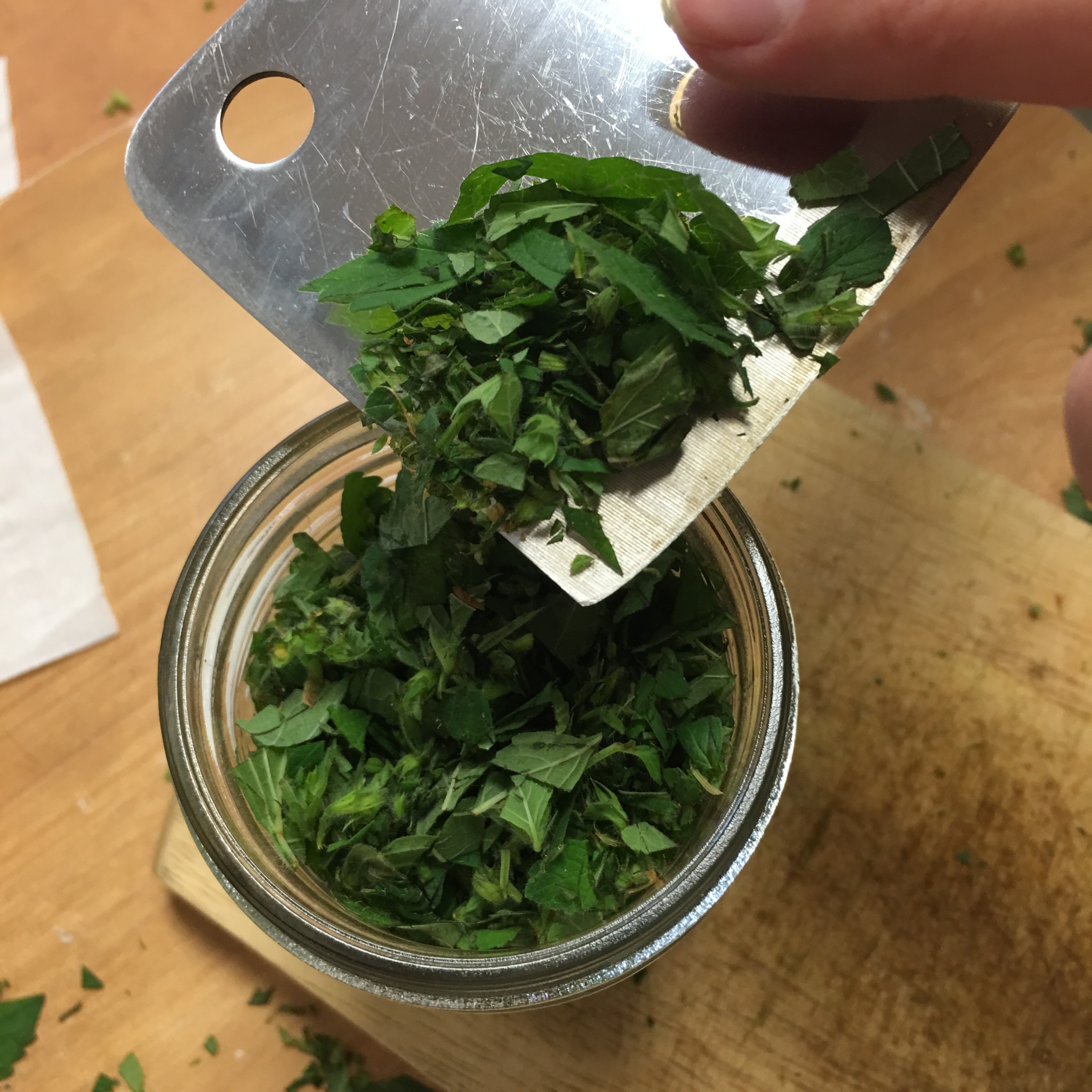 Other medicinal actions of this plant are that it is 'antispasmodic' which is a fancy way of saying that it's good for cramps and spasms because it helps open the blood vessels and is very good to take when you have a headache for example.
It's also considered a 'diaphoretic' which stimulates the immune defense systems by supporting fever. So it is good to drink when you have a feverish cold especially if you combine it with ginger.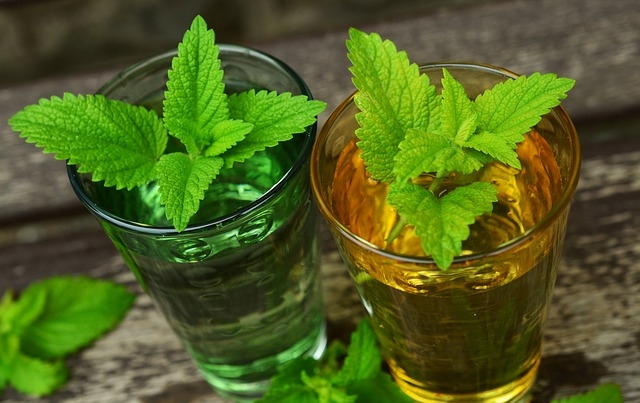 Finally, it's considered an 'antiviral' which makes it great for combating cold, flu and even cold sores (…of course being careful not to drink it when it's hot because that would obviously aggravate the herpes outbreak).
HAVERSTING THIS MEDICINAL PLANT
Once your lemon balm plant is established (apparently it will never let you down and will come back year after year), the leaves may be harvested 2 – 3 times a season between June and September. The best time to harvest them is just as the small white flowers are about to bloom when the young shoots are approximately 12 inches (30 cm) long. You only use the aerial parts, meaning, the stem, leaf and flower of the plant.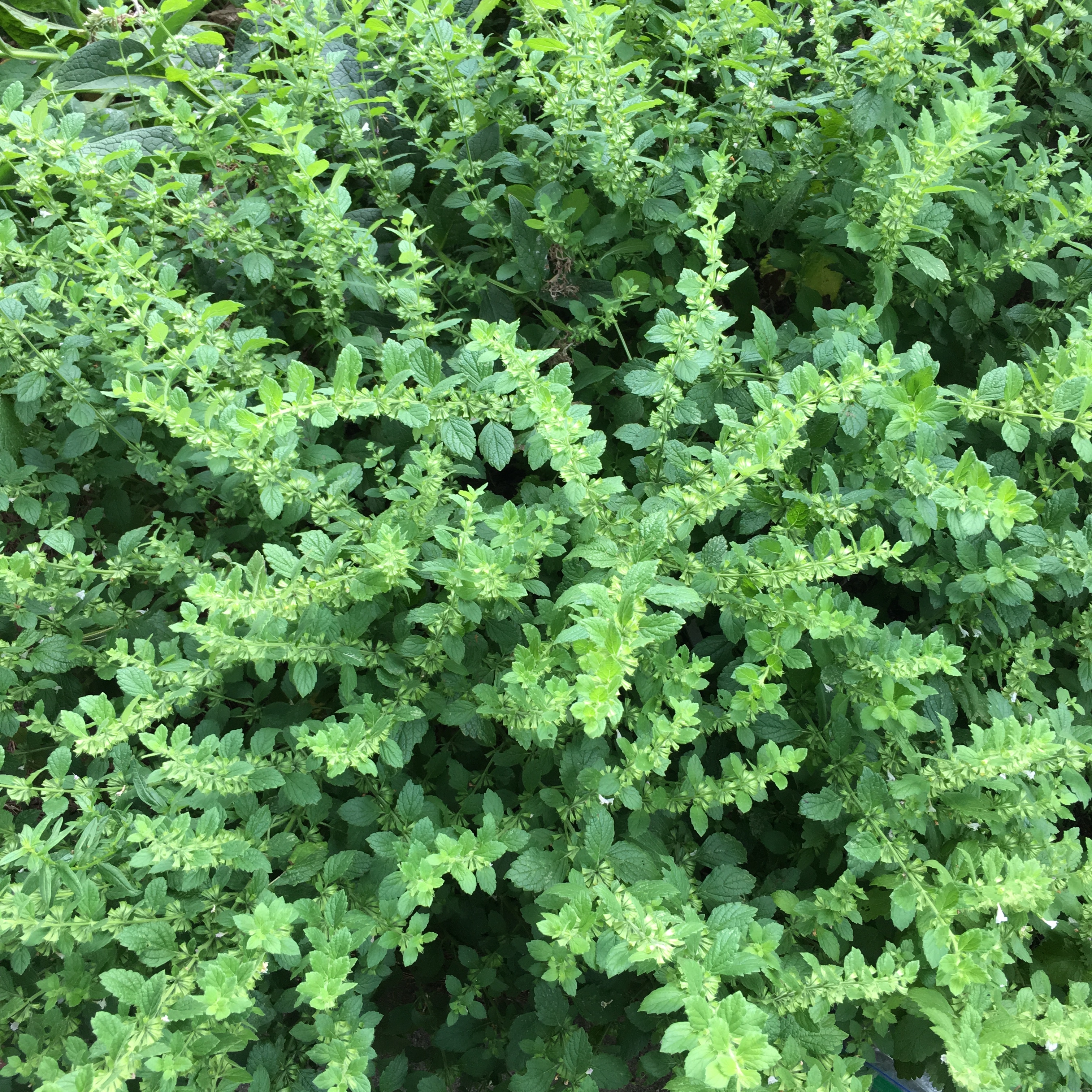 I know this sounds strange, but, to dry herbs, ideally you don't want to use water to clean them because that takes away from the plant's potency. Plus, they will get cold and bruised and the moisture will make them difficult to dry.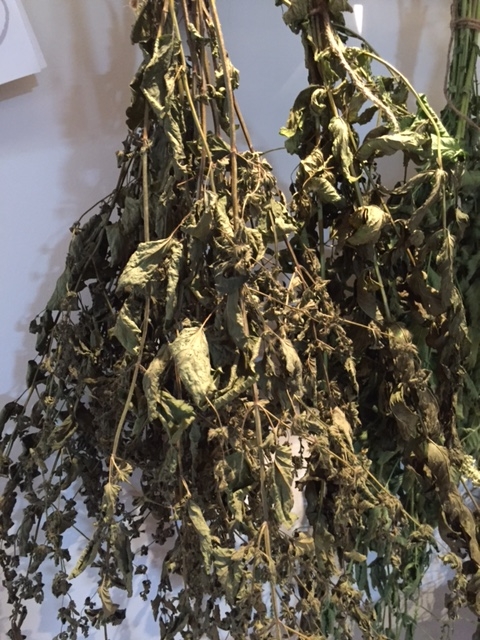 You can leave them on the stem to dry or pick off the leaves and/or flowers (the least medicinal part of the plant is the stem so just use that part when you are using it fresh).
Hang to dry (see picuture above), or arrange them on a wicker basket, mat or a mesh laundry screen (you can pick one up at the dollar store or Ikea…try to choose one with a large surface so you have more area to fill).
Dry the herb for a week in a place with good ventilation, not too hot and not damp.
Once they are crispy (think kale chips), store the dried leaves in a jar in a dark cupboard so there's no light exposure. Voila! Make sure you use it within the year.
If you can't be bothered or don't have a yard or a balcony to grow anything, you can ALWAYS buy dried Lemon Balm at the health food store.
As a medicinal herb, Lemon Balm works fine on its own, but there are other herbs you can combine with it to kick up the healing power of this plant. For example, when you are having digestive troubles, it may be combined with Hops, Chamomile, or Meadowsweet. For stress and tension, it will combine well with Lavender and Lime Blossom.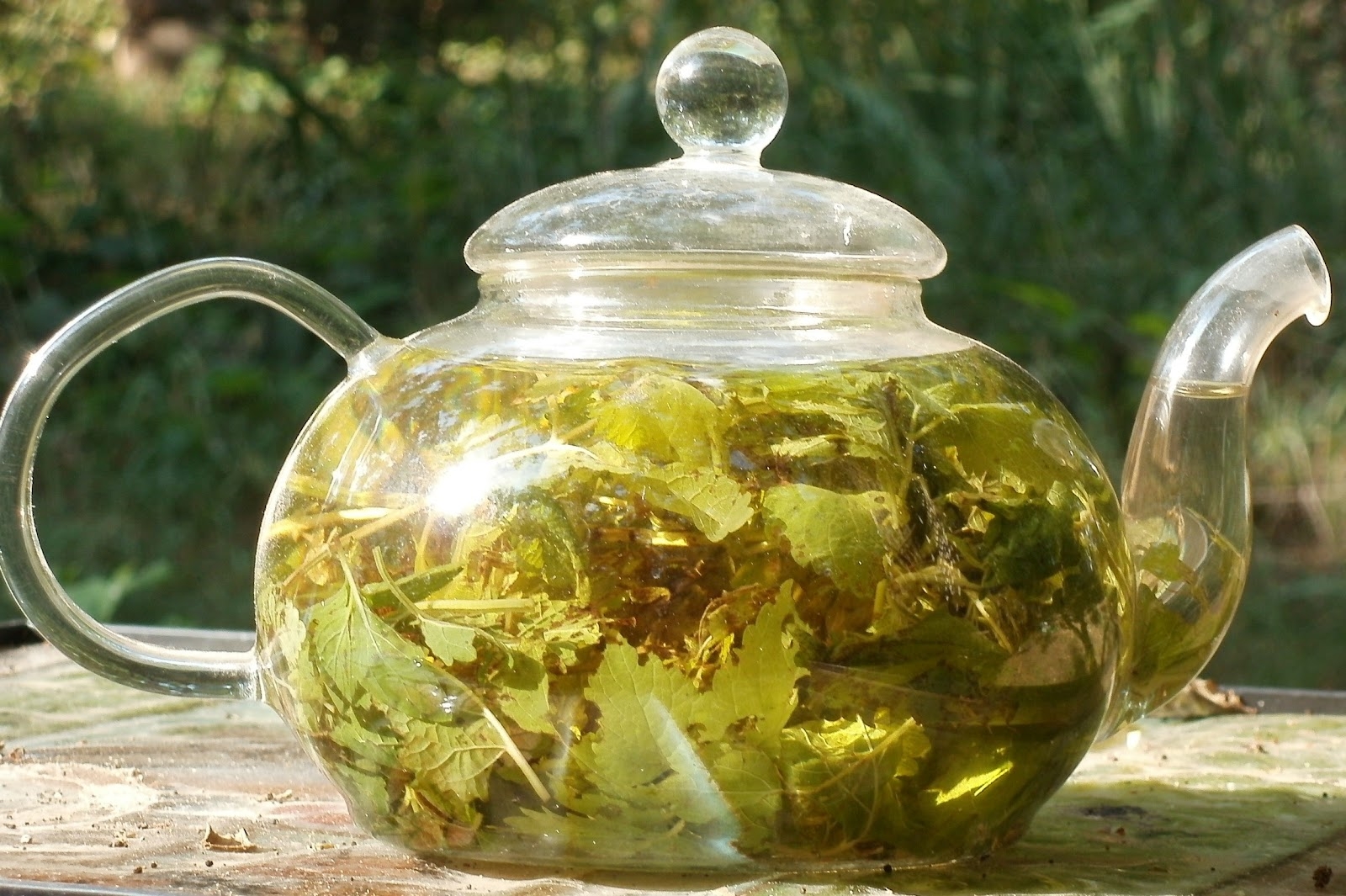 HEALING LEMON BALM TEA INFUSION
To make lemon balm tea, pour a cup of boiling water onto 2 – 3 teaspoonfuls of the dried herb or use a bunch of fresh leaves. Cover and let steep for 10 – 20 minutes. For the greatest medicinal effect, make a big batch so you can drink it three times a day ideally on an empty stomach (ie not close to mealtime as food reduces it's efficacy).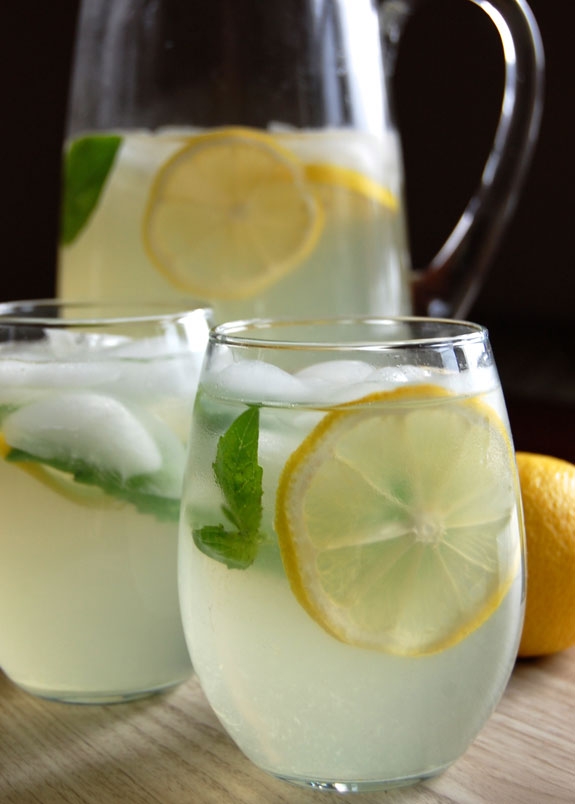 COOL SUMMER LEMON BALM INFUSION
Because Lemon Balm is part of the mint family, it's also got cooling properties. In cold water, after you've combined chopped Lemon Balm leaves, sliced lemon and/or orange, let it stand for anywhere from 5 minutes, to 8 hours. You'll have a beautiful, refreshing, mild, cool summer drink.
LEMON BALM INFUSED APPLE CIDER VINEGAR
Chop fresh lemon balm, place in glass jar, add organic unpasteurized apple cider vinegar. Seal and place on kitchen counter where you will see it so you rememer to shake it once everyday for a week. After the first week, place it in a cool dark cupboard for 2 months. Then, strain the herbs out, discard them and reserve the vinegar. Enjoy the lemon balm infused apple cider vinegar on salads or whatever else you like to use vinegar for. The lemon balm adds an amazing flavour boost!
The best place to buy medicinal herbs is Richters Herbs in Goodwood, Ontario. According to leading herbalist and author Michael Tierra, it's one of the best herbal nurseries in North America. Also, if you are looking for a good site for information on anything herb related go to www.herbalists.on.ca
If I'm successful with Lemon Balm, next on the list of medicinal herbs I'm thinking of planting are: Chamomile, Wild Bergamot, Meadowsweet, Echinacia, Holy Basil, Burdoch, Motherwort, Calendula, Hissop and Yarrow. Let me know which ones on the list I should start with and whether you've had any luck with healing plants.