Don't let the colour scare you
DRINK YOUR GREENS!
I promise you'll like the way this healthy smoothie makes you feel
Turns out, Mom was right. But, you already knew that eating green vegetables seriously improves your health. The more I study nutrition, the more I realize that no matter how many green veggies you eat, you still probably aren't getting enough. So don't just eat your greens…DRINK your greens in the form of this healthy smoothie!
Life gets hectic so it's not always easy to eat healthy. The key is organization and planning. At the beginning of each week I buy and wash a bunch of smoothie ingredients so they are ready to go. That way, it's faster to throw them in the blender when you are rushing out the door.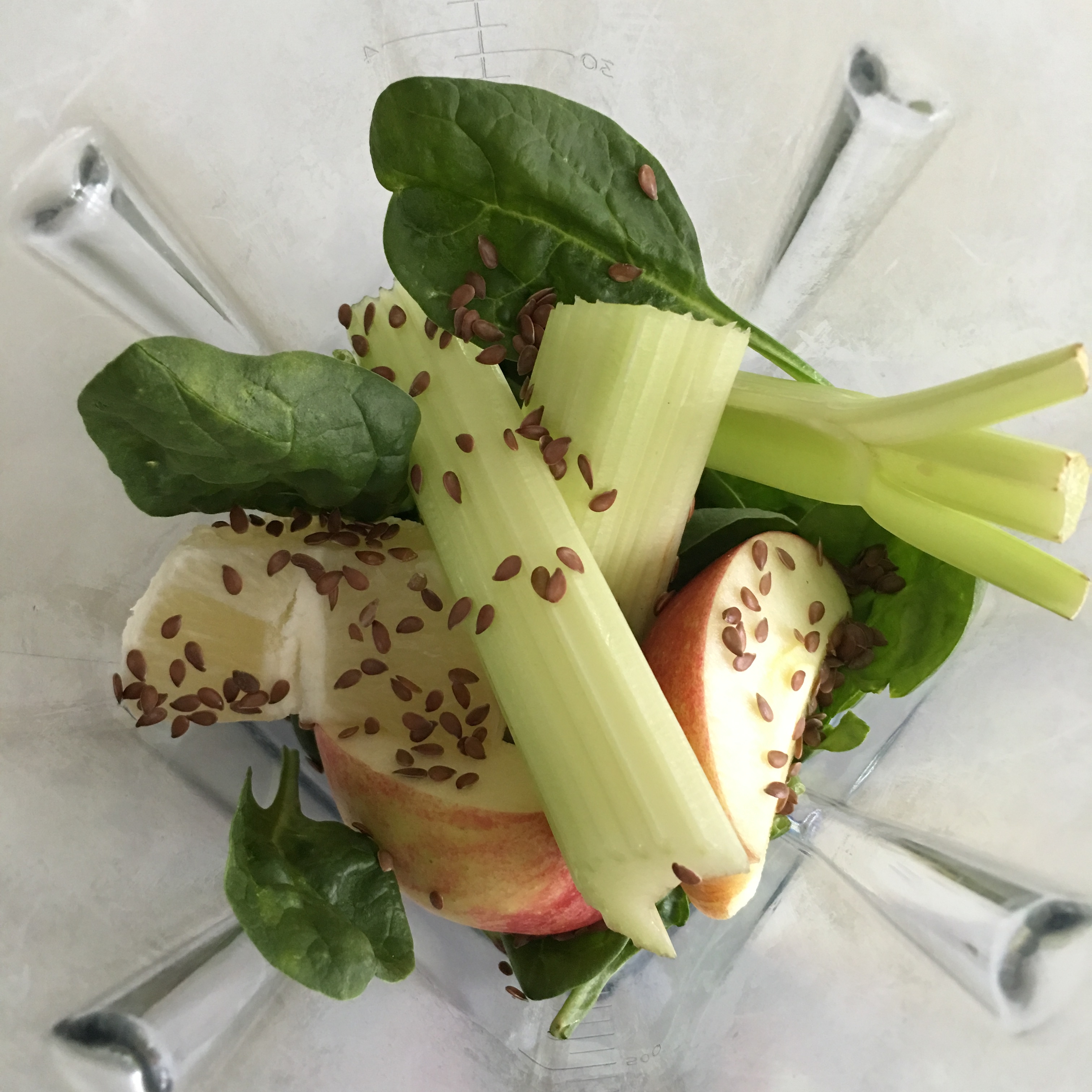 OR, if you know your morning is tight, put the majority of fruits and veggies in the container the night before so the next morning all you have to do is add your liquid and ice cubes and press 'start'. Voila, done in about three minutes! I like to make enough for two servings. I drink one at breakfast and save one for a mid-morning snack. A healthy smoothie is THE simplest way to start your day on the right foot and it makes sticking to a clean eating plan SO much easier.
I want to provide my body with great nutrients and my gut with enough fibre so my whole digestive system will work optimally. You can play with lots of different green combinations. I've done a fair bit of experimenting and I find these core ingredients work well together: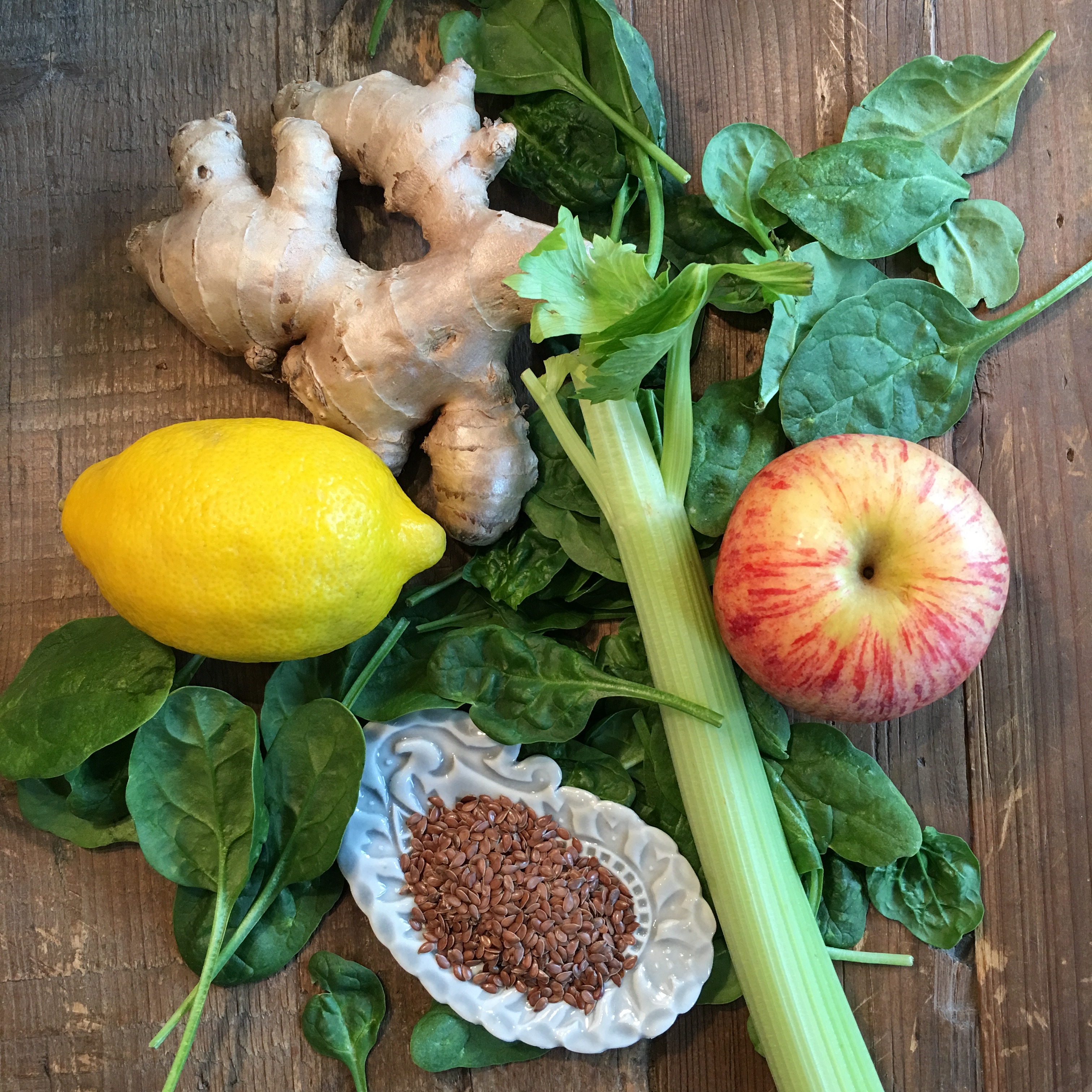 Celery: Rich in vitamin K, A and C and also contains folate and potassium. It mainly consists of water, but it's a great source of dietary fibre which is SO important.
Spinach: A source of magnesium, folate, vitamins B2, B6, A and K. Spinach (along with parsley, kale and chard) has anti-oxidant and anti-cancer properties and improves your eyesight, skin and hair.
Ginger: Helps with digestion and inflammation.
Lemon: Not just a great source of vitamin C, B6, A and E but it is THE key to making your green healthy smoothie more palatable and gives it a thinner consistency. Although lemon is very acidic in taste, when the juice has been fully metabolized, its effect is said to be alkalizing. That's great since so much of what we North Americans eat can be very acidic.
Flaxseed: Many health benefits including fibre and the essential fatty acid alpha-linolenic acid (aka ALA or Omega-3). Flaxseed should be stored in your fridge or freezer until you are ready to use it. Flaxseed is ONLY beneficial if you grind it fresh (works well in a coffee grinder). Don't buy it pre-ground because it quickly goes rancid and makes it toxic for your body. It's easiest to throw the seeds into the blender with your other smoothie ingredients.
Apple: The best thing about this fruit in addition to all the important antioxidants, flavonoids and dietary fibre, is that apples don't spike your blood sugar because their glycemic index compared to other fruits it relatively low.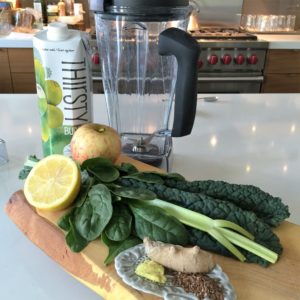 A 'Vitamix' (which I recently wrote about as "The King of Kitchen Equipment") or 'Blendtec' are the best tools for this because they pulverize and liquefy the toughest ingredients like ice, kale and ginger, but a 'Magic Bullet' could also work if the blades are sharp. You might have to chop some of the ingredients into smaller pieces.
I'm not fond of overly sweet things, but, if after you taste this, you feel you need more sweetness, add pineapple, kiwi and/or more apple.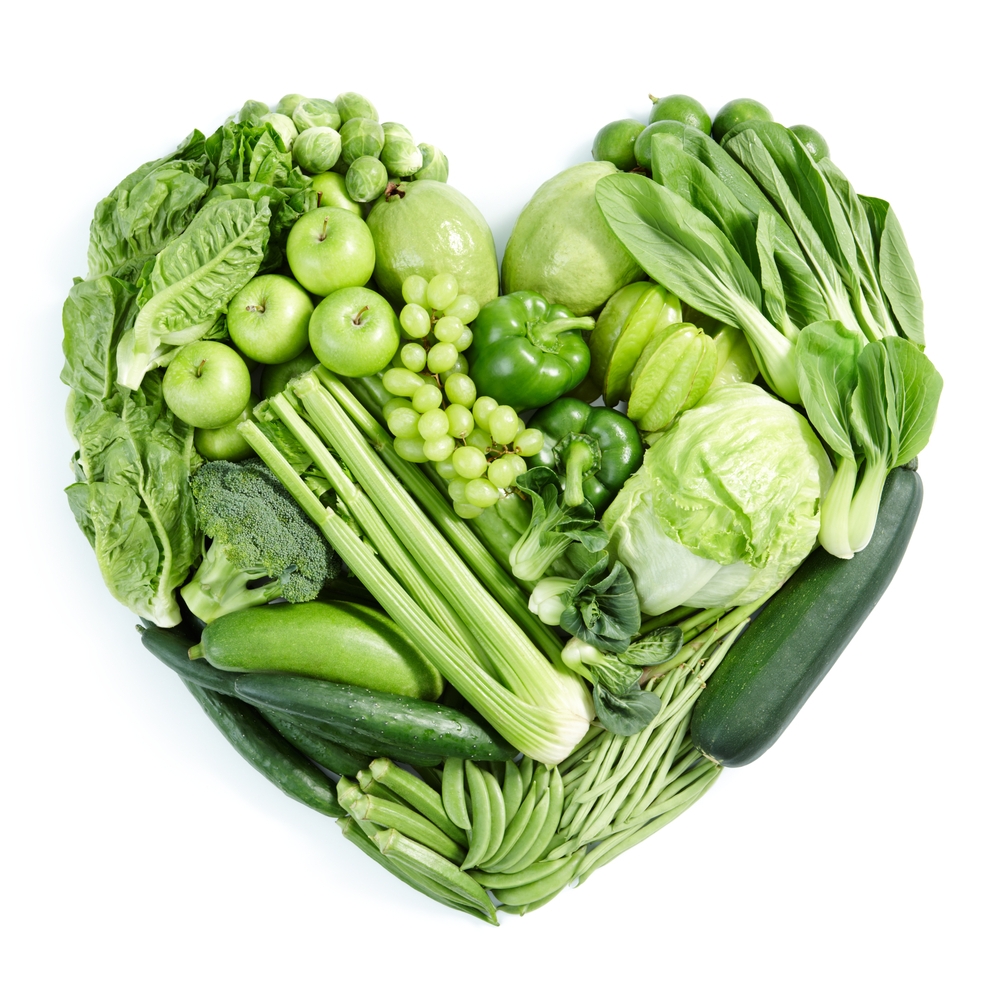 GREEN HEALTHY SMOOTHIE
2016-05-15 13:44:21
Ingredients
1 celery stalk
1 cup spinach
1 kale leaf rib removed (optional)
handful of parsley (optional)
¼ peeled lemon
ginger (small knob the size of your fingertip)
½ apple
1 tsp flax seed
1 cup coconut water
5 ice cubes
Instructions
Put all ingredients into a blender until smooth, enjoy!
Notes
Ideally all your ingredients should be organic
Walnut Kitchen http://walnutkitchen.ca/