WASTE NOT WANT NOT
That's the motto that led me to make these gluten free brownies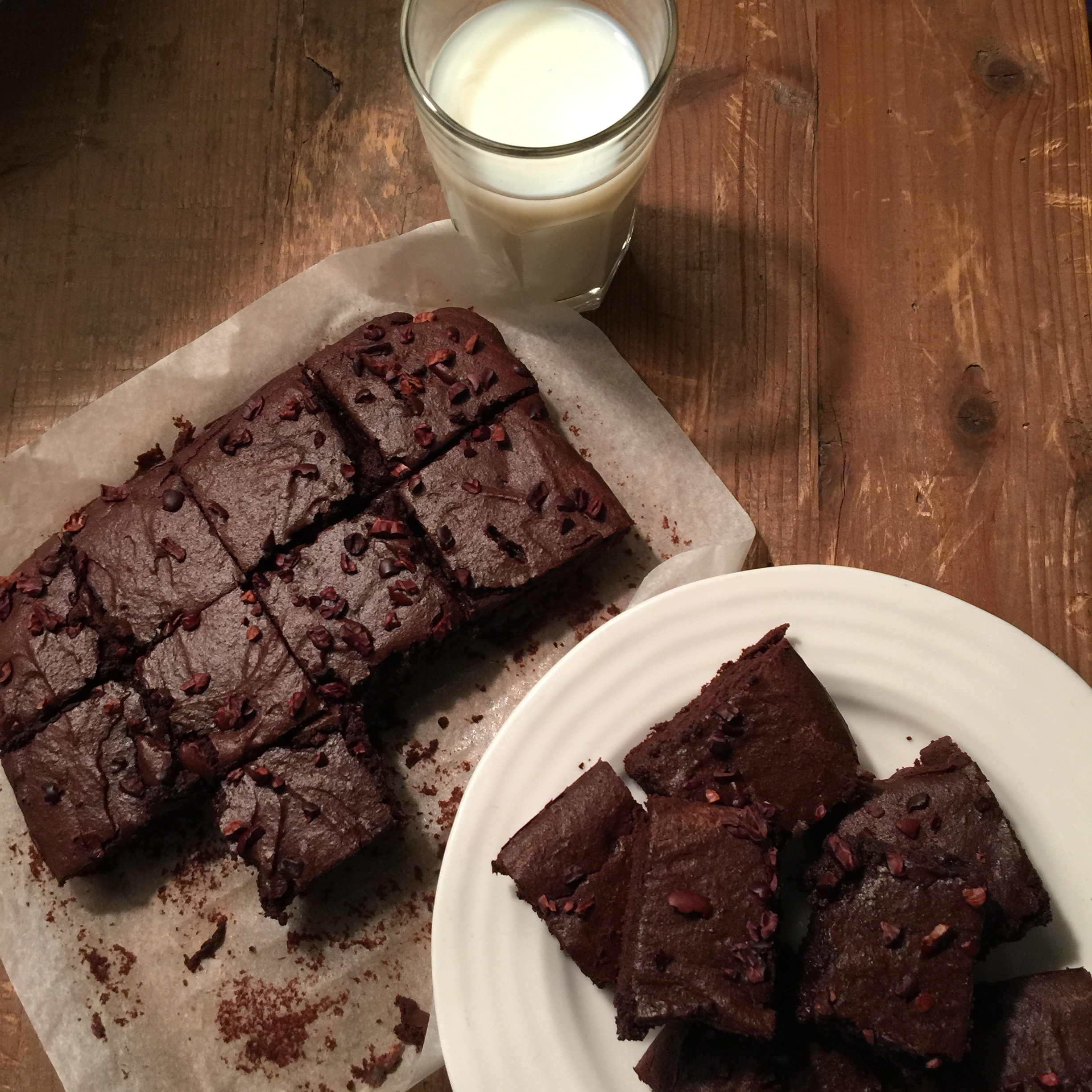 Ok, I know I already posted Ellen's decadent brownie recipe a few months ago which is still my kids #1 favourite dessert. But, since I started making homemade almond milk (recipe posted last week), I've been left with a nagging question.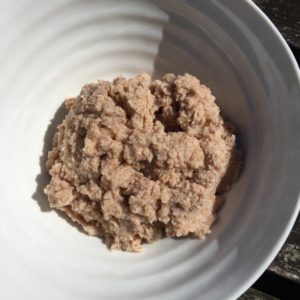 What's a girl to do with all that almond pulp? The solution: gluten free brownies. My latest obsession!
What I love about these babies is that they are a good solution to a sweet craving for a person like me who has a gluten sensitivity and they are great if you have celiac disease. They are also a little healthier than conventional brownies that use white flour, butter and white sugar. This recipe uses coconut palm sugar which is the boiled and dehydrated sap of the coconut palm. Compared to white sugar which is empty calories, coconut palm sugar is said to retain some trace nutrients from the coconut palm, like: iron, zinc, calcium and potassium. Don't get me wrong, I'm not telling you to replace your vitamins and minerals with these brownies. We're talking minimal amounts. The sugar also contains a fibre called Inulin which may slow glucose absorption and explain why coconut sugar has a lower glycemic index than regular table sugar.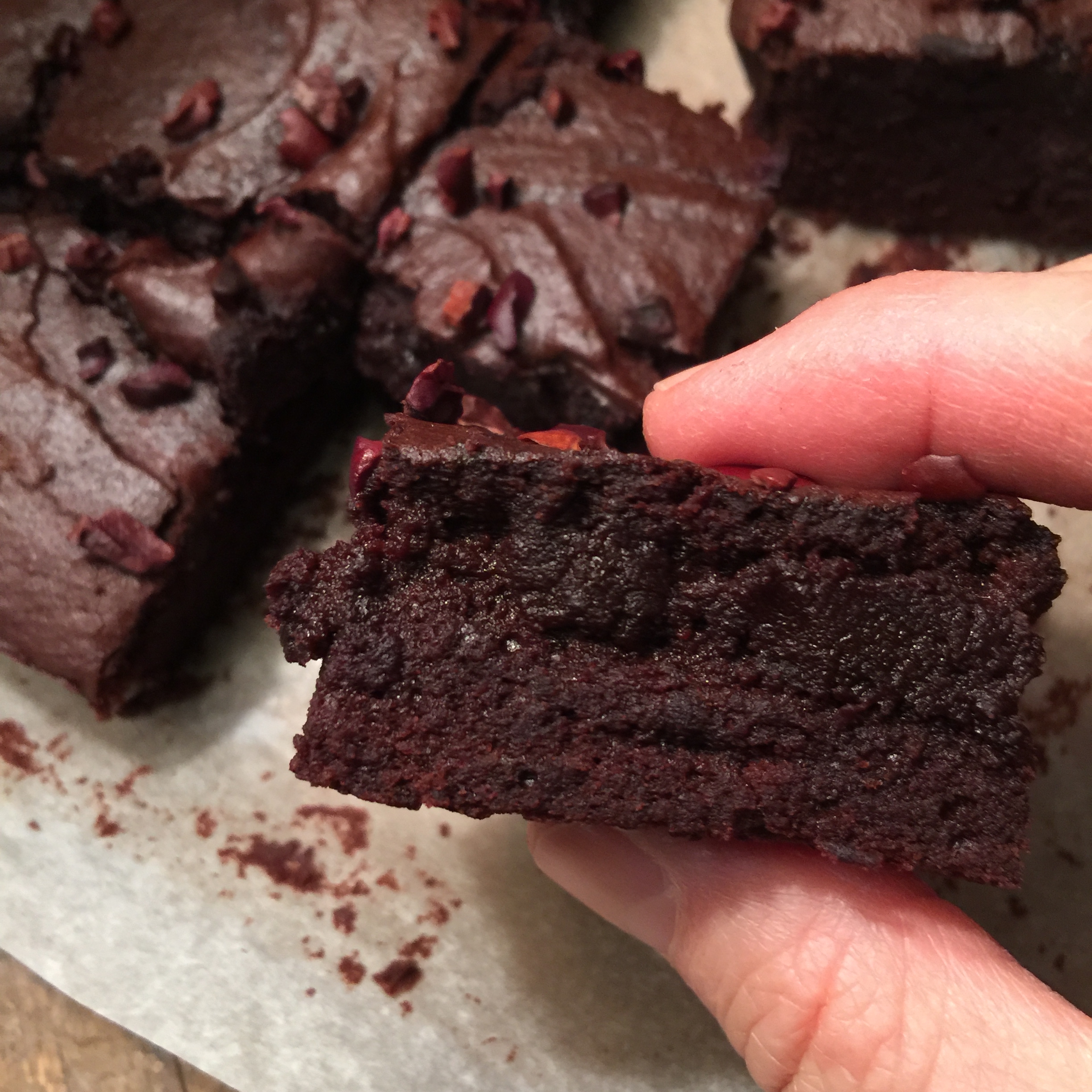 Although I get a yearning for something sweet, I don't love desserts that are overly sweet which is why I love these gluten free brownies (depending on your sugar tolerance level, you can reduce the amount of sugar to three quarters of a cup) They are still fudgy and decadent. Cacao nibs sprinkled on top give them a nice added crunch as well. Check them out!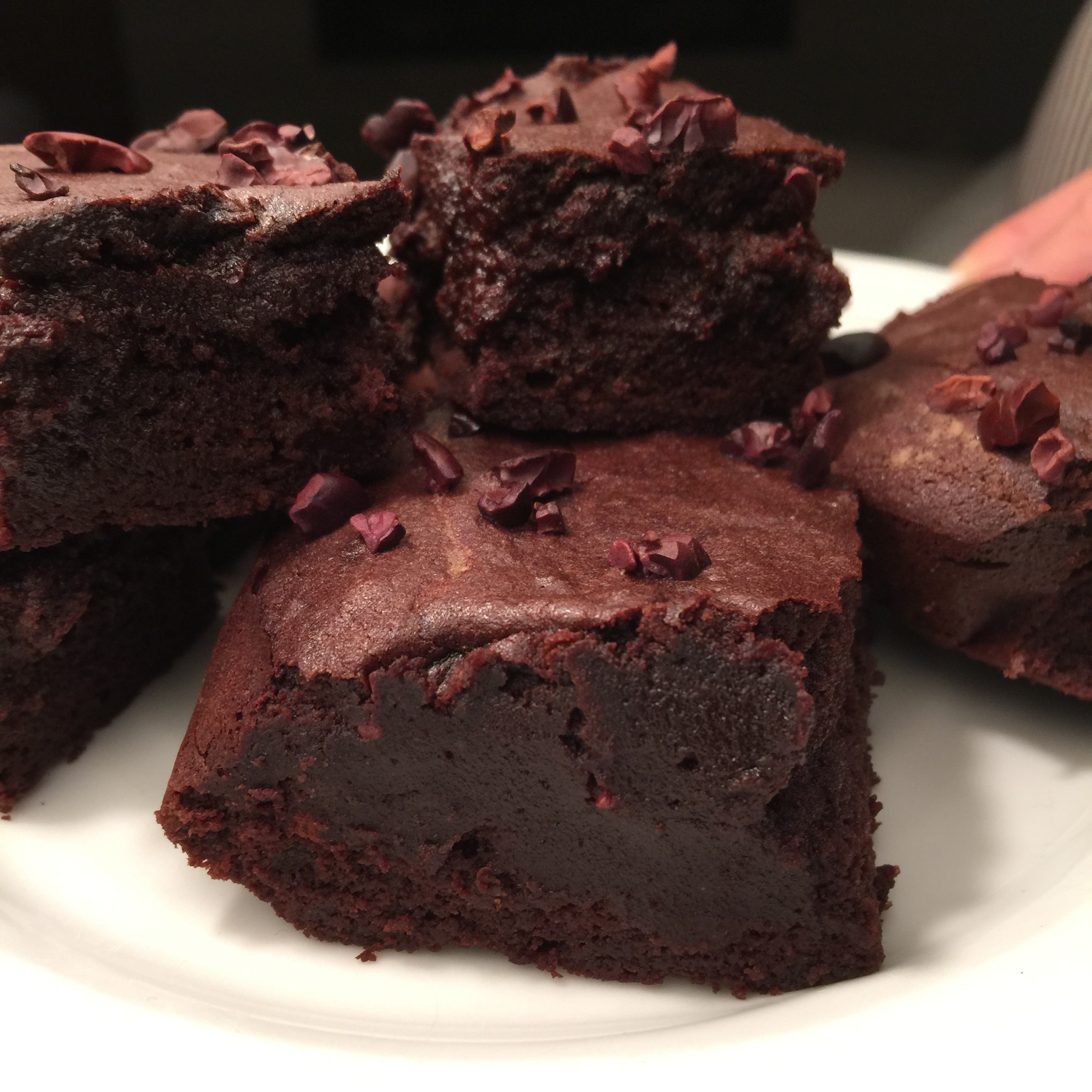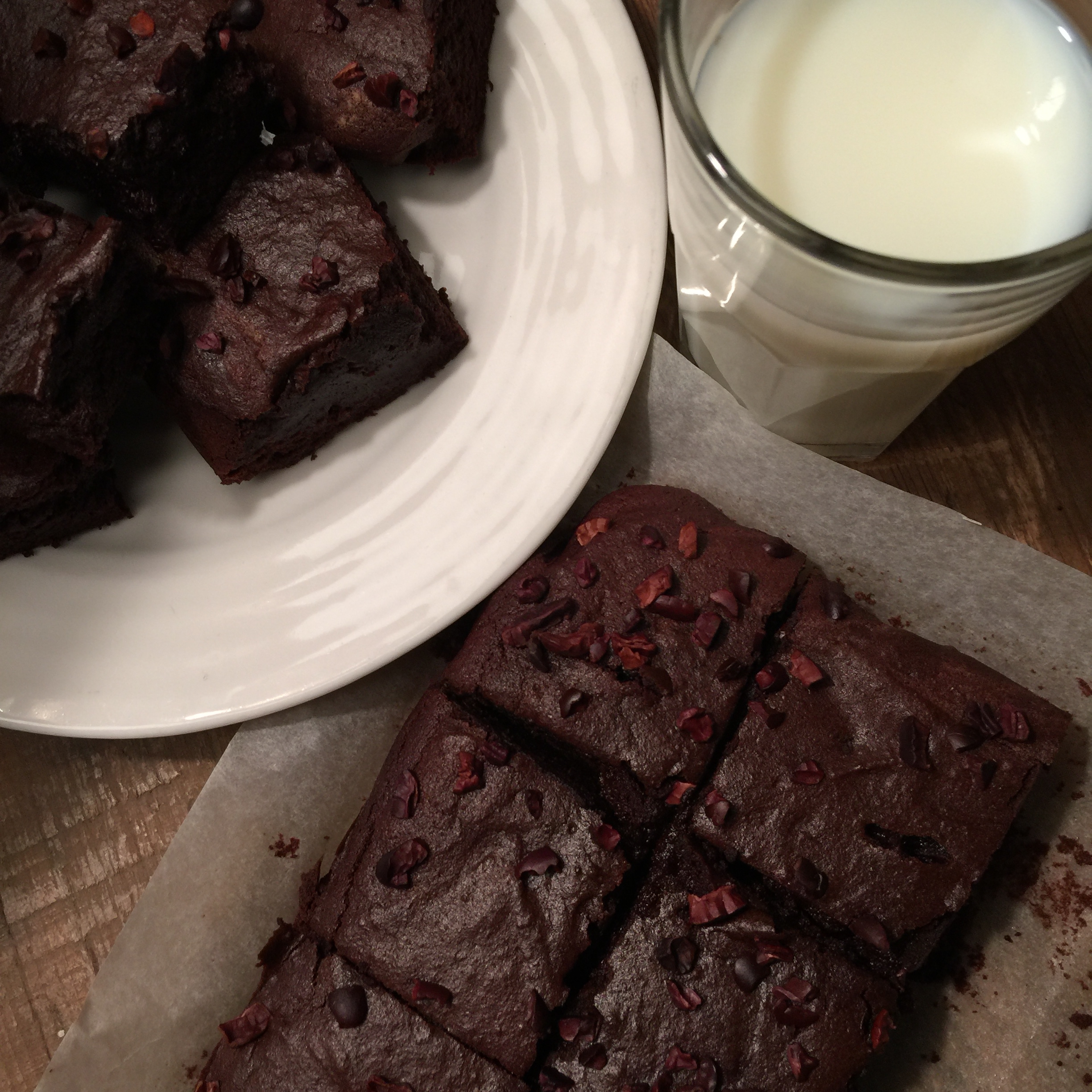 Gluten Free Brownies
2016-04-20 19:17:55
Ingredients
4 large eggs
1 cup unrefined sugar (like coconut palm sugar)
1 teaspoon vanilla extract
1/4 teaspoon fine sea salt
1/2 cup extra-virgin coconut oil
3/4 cup plus 2 tablespoons packed moist almond or other nut pulp
1 cup cocoa powder (preferably Dutch-processed, though natural or raw will work too)
1/3 cup shredded unsweetened coconut (optional)
2-3 tablespoons cacao nibs
Instructions
Position a rack in the center of the oven and preheat to 350ºF. Line the bottom and sides of an 8 or 9″ square baking pan with parchment paper.
In the bowl of a stand mixer fitted with the paddle attachment, whip the eggs, sugar and salt on medium-high speed until very light and fluffy, 5 minutes. Stir in the vanilla extract.
Meanwhile, gently melt the coconut oil in a small saucepan set over a medium-low heat. Add the nut pulp and stir to combine. Continue to heat, stirring frequently, until the nut pulp mixture is warm to the touch, about 5 minutes. (This prevents the batter from seizing up when all the ingredients are added.)
Turn the mixer to low, and add the nut pulp mixture, stirring just to combine. Add the cocoa powder over the egg mixture and mix on low until just combined; the batter will deflate a lot.
Option: If you like an intense coconut flavour, add shredded unsweetened coconut into the batter.
Spread the batter in the lined pan, sprinkle with the cacao nibs, and bake until the brownies are matte on top, slightly puffed, and a tester inserted into the center comes out with a few moist crumbs clinging, 15-20 minutes. Don't overbake.
Let cool completely, then lift the brownie out of the pan and cut into 16 squares. Enjoy!
Adapted from Bojon Gourmet
Adapted from Bojon Gourmet
Walnut Kitchen http://walnutkitchen.ca/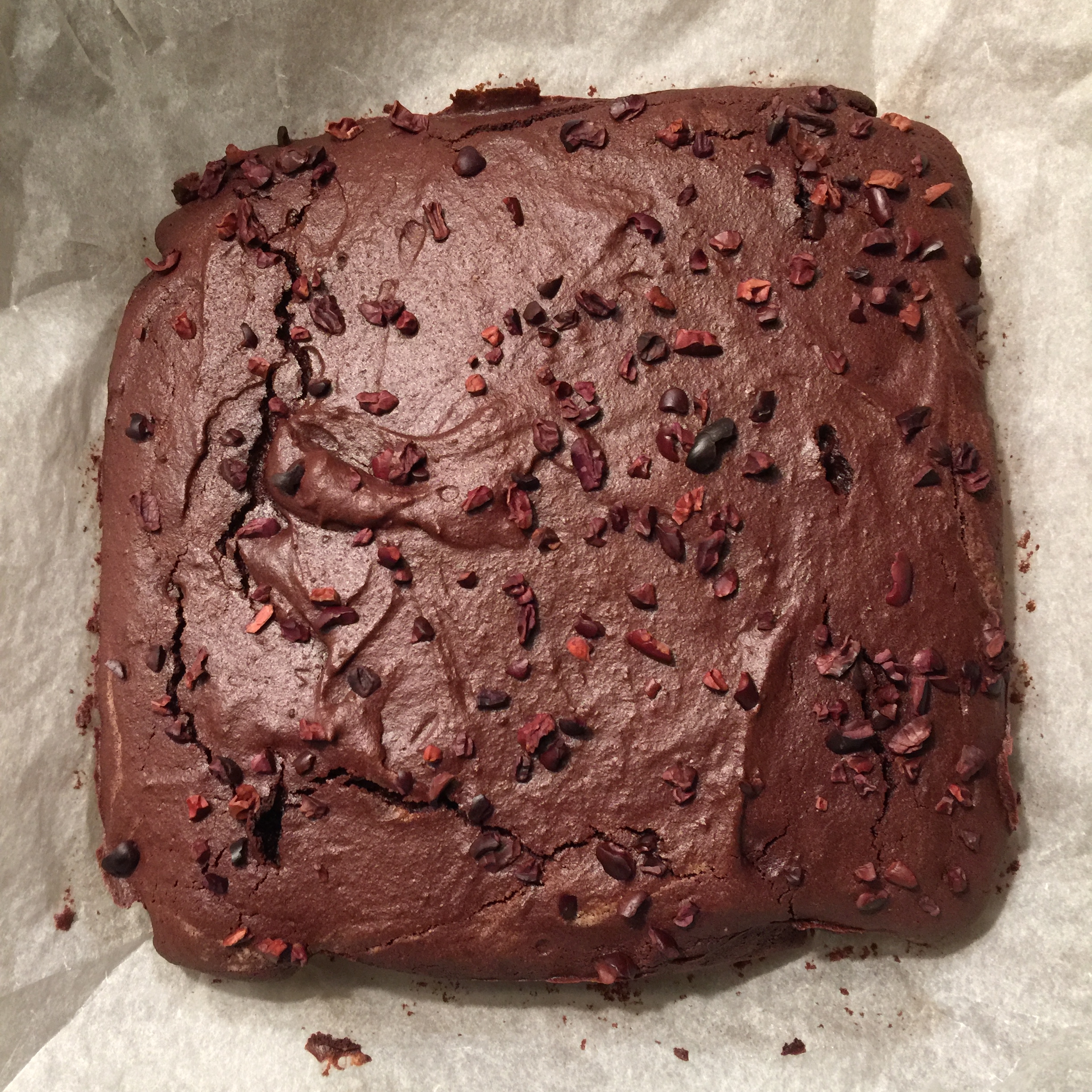 For those who want to make gluten free brownies but don't have the almond pulp. I tried swapping the almond pulp for almond meal. It was an ok experiment. But, I found that the brownies made with Almond meal were definitley a little drier. The clear winner when doing a taste test was the batch which used the almond pulp instead of the almond meal.