"Delicate and Delicious" is the best way to describe this baked halibut recipe
Fish can be dicey. It's not for everyone. But, trust me, you and your guests WILL like this baked halibut recipe. The best part? It couldn't be easier to make.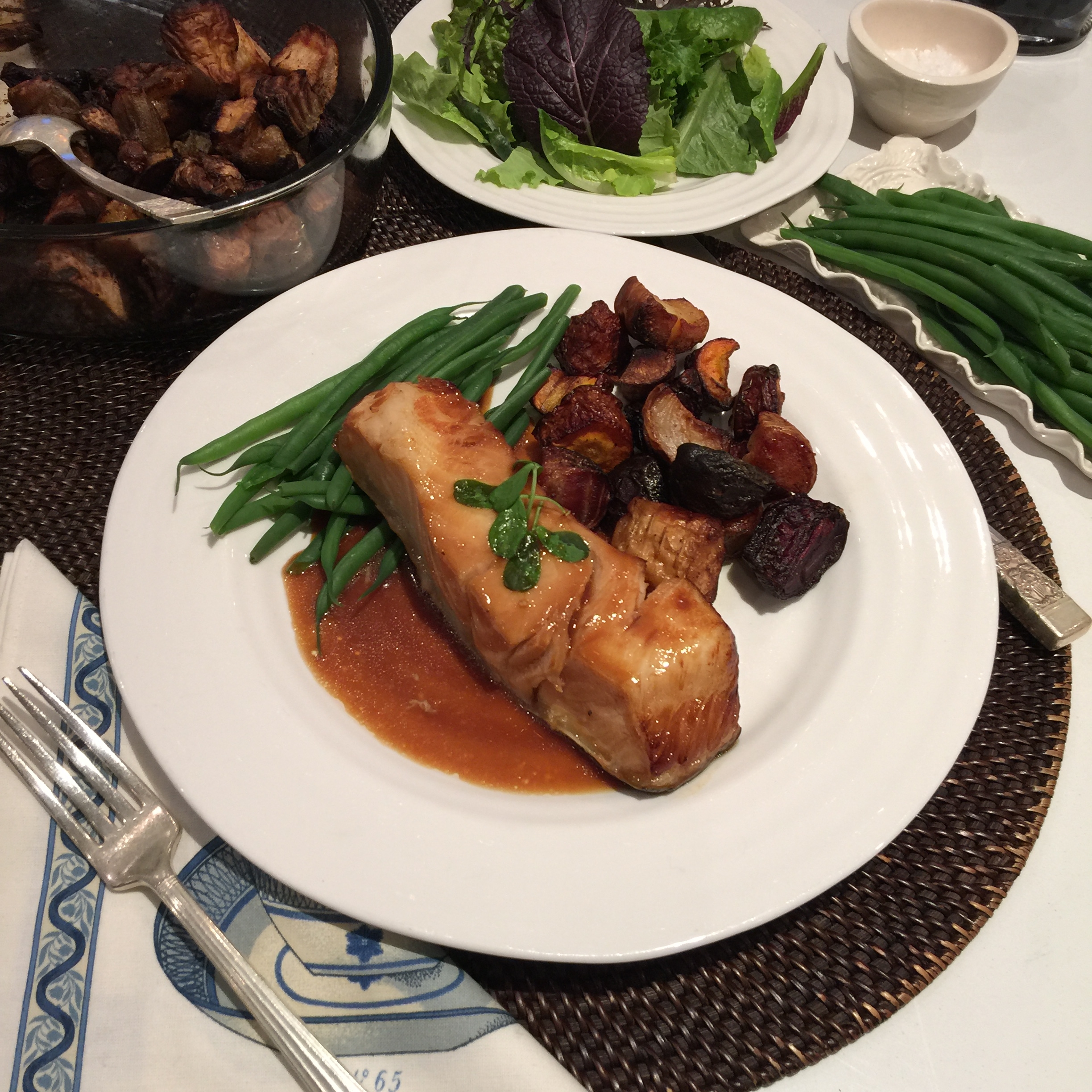 A couple of years ago, when my youngest son Cole had to have several teeth pulled, I had my fridge and pantry stocked with food that needed NO chewing. Sadly, apart from soup, most of it was junk food like Jello, pudding and popsicles. But, I didn't care… whatever it took to get him over that painful hump. That night, I made baked halibut for dinner assuming he would sit this one out. To my surprise, he asked to try the baked halibut. Not only did he scarf down one piece, he asked for and ate another one! He loved it! Proof that this is a winning recipe. If you can get a kid to eat seconds of fish after dental surgery, you know you're onto something.
Halibut is quite expensive so you probably don't want to break the bank on a casual weekday supper. This baked halibut recipe is perfect for an elegant dinner party. If you can't get Halibut, this would work with Chilean Sea Bass or Black Cod.
To accompany the halibut, I roasted a variety of root vegetables (potatoes, turnips, carrots, Jerusalem artichokes, and candy-cane beets ) in coconut oil, salt, pepper and added some fresh sage. The veggies were a great earthy combo with the baked halibut. Just remember to put them in the oven at least 45 minutes to an hour before you bake the fish.