Asian Baked Salmon = Serendipity
It's been a while! Did you think I stopped blogging? Here's what's been going on. I've been juggling some development work, multiple courses, school assignments/exams and half marathon training which has been VERY humbling…Turns out, I'm not nearly as fit as I imagined. Life has been busy, but SO invigorating. Did I mention that I also learned how to play Mahjong? I'm enjoying it all at the expense of my blog "Walnut Kitchen". I've been remiss about posting, but I haven't stopped eating, so here goes another recipe recommendation. Asian Baked Salmon.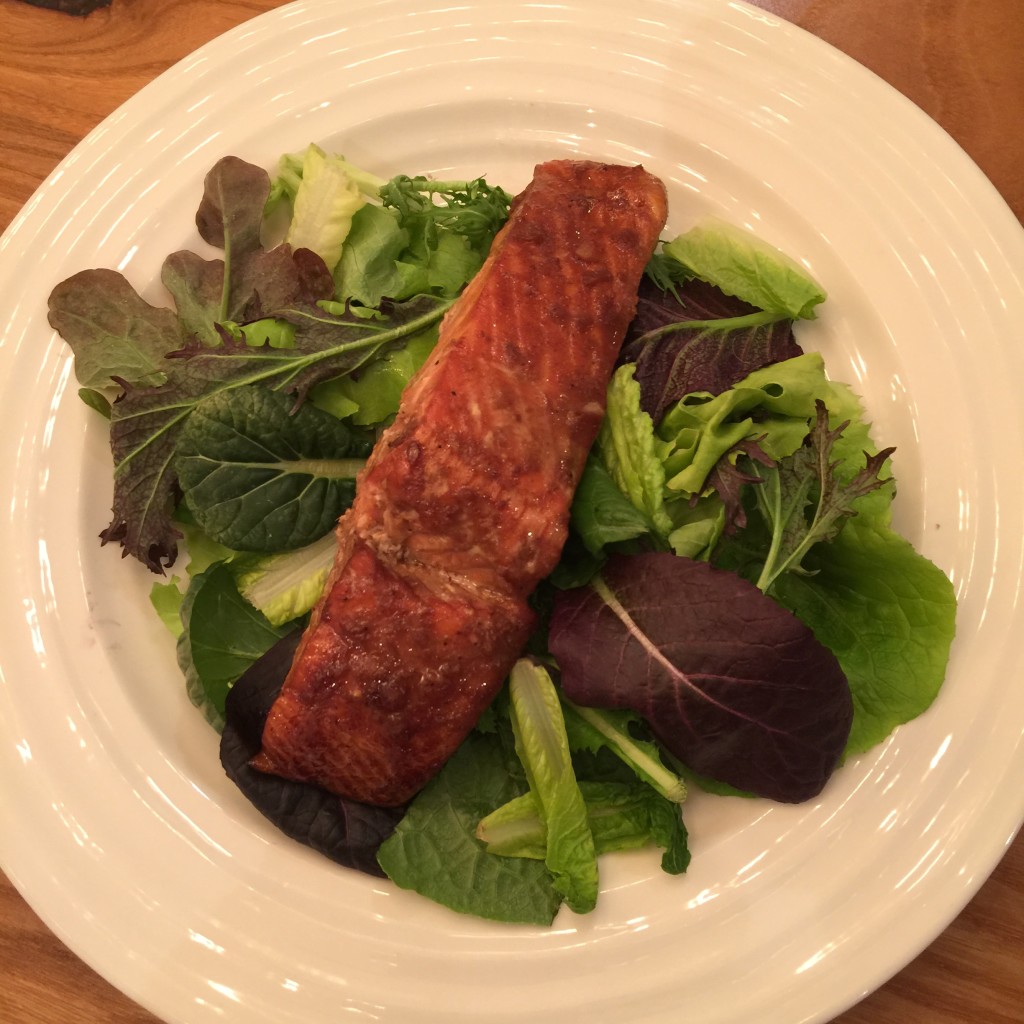 Has this ever happened to you? Or, maybe I'm just losing it. (hence, trying to keep Alzheimer's at bay with all the courses I'm taking) In a messy box where I keep recipes, I accidentally came across this old standby that I haven't made in years. I have no idea why I stopped? In fact, a friend who I gave this recipe to ages ago, reminded me about it when I was looking to her for inspiration on what to cook! So, I just had to make it again. The verdict: Asian baked salmon is quite simply divine. I won't wait so long to make it again. You should try it too.
Whether you are making it as a family supper or as the main attraction for a dinner soiree, the best thing about it is that you do all the work ahead of time. Trust me, there's barely any slaving away in the kitchen beforehand. Baking rather than barbequing is a little more conducive to enjoying the pre -dinner conversation. Bonus!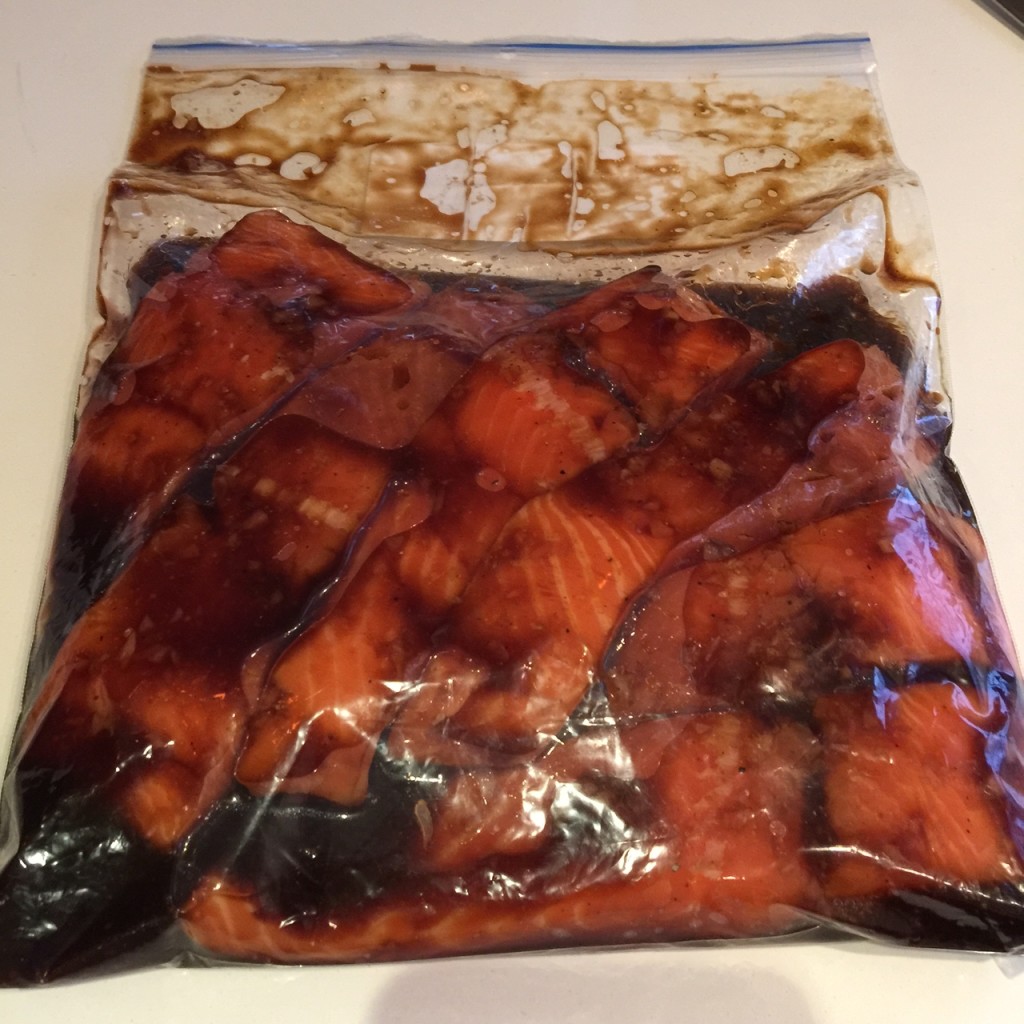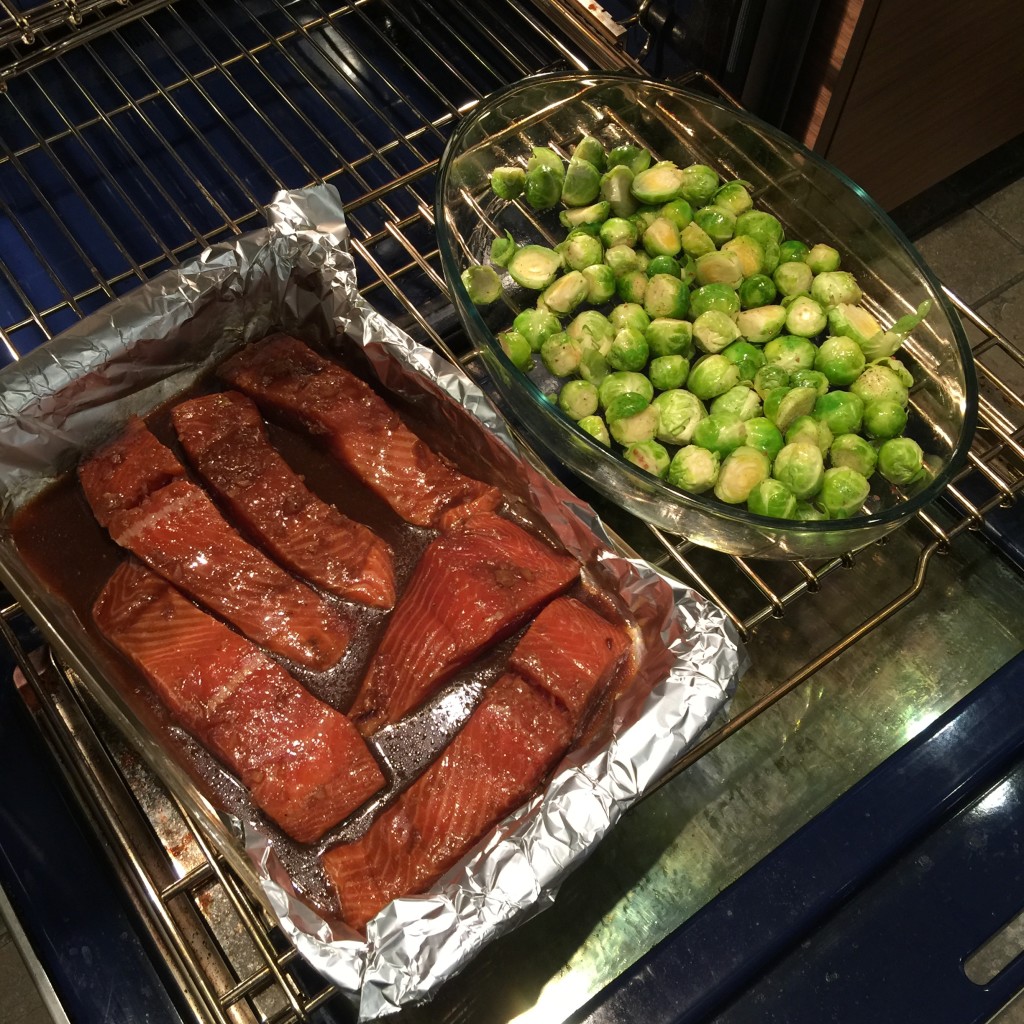 Not only is this a satisfying meal, I've been learning so much recently at the course I'm taking at the Institute for Holistic Nutrition about the benefits of this fish. Salmon is a great source of Vitamins D, B3, B6 and B12. Fish is also a great food to eat to reduce inflammation which is a huge problem for most of us, especially in our lower gut.
If you can, try to get wild salmon. It is far more nutritious and much safer compared to the farmed varieties which can contain toxins. In fact, the more I learn, the more convinced I am that spending the extra money is worth it. I served my Asian baked salmon with roasted Brussels sprouts. If you decide to do the same, don't forget to put the veggies in the oven at least 30 – 40 minutes in advance of the salmon.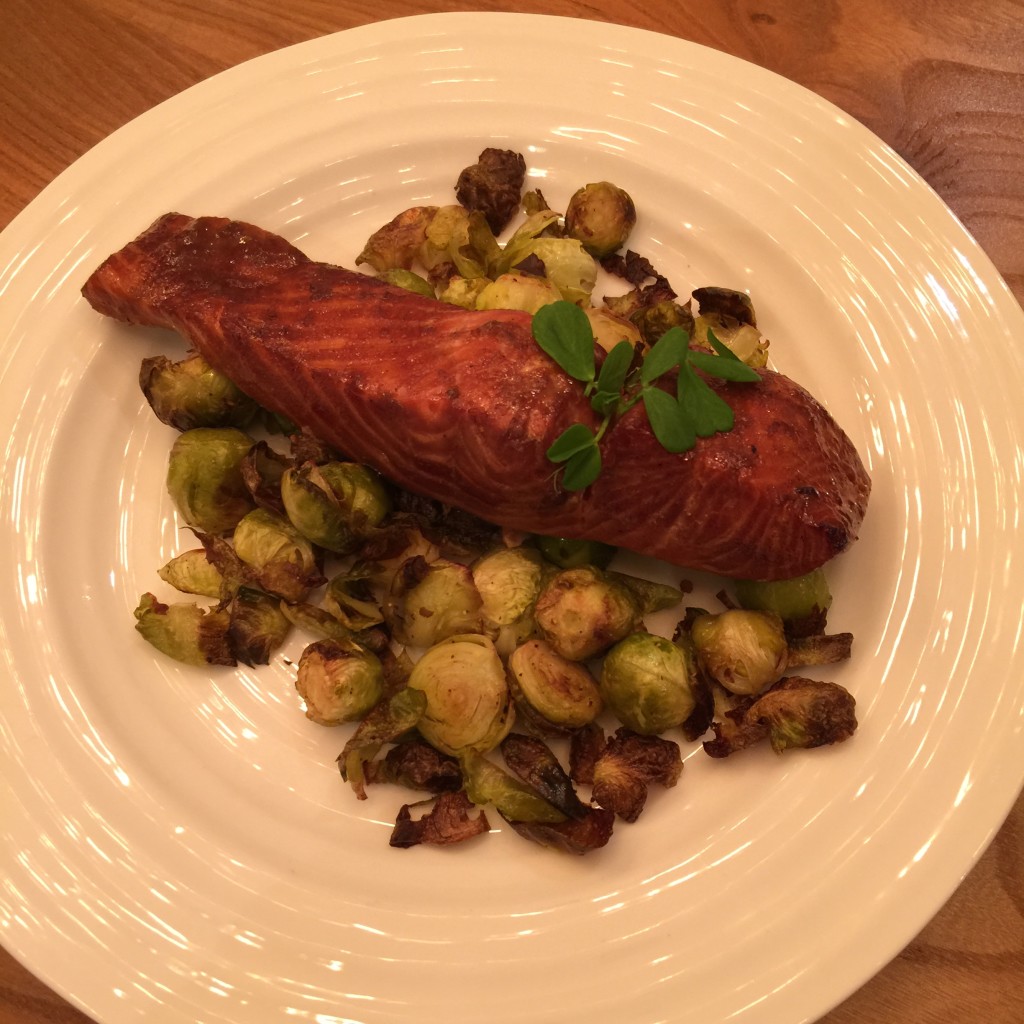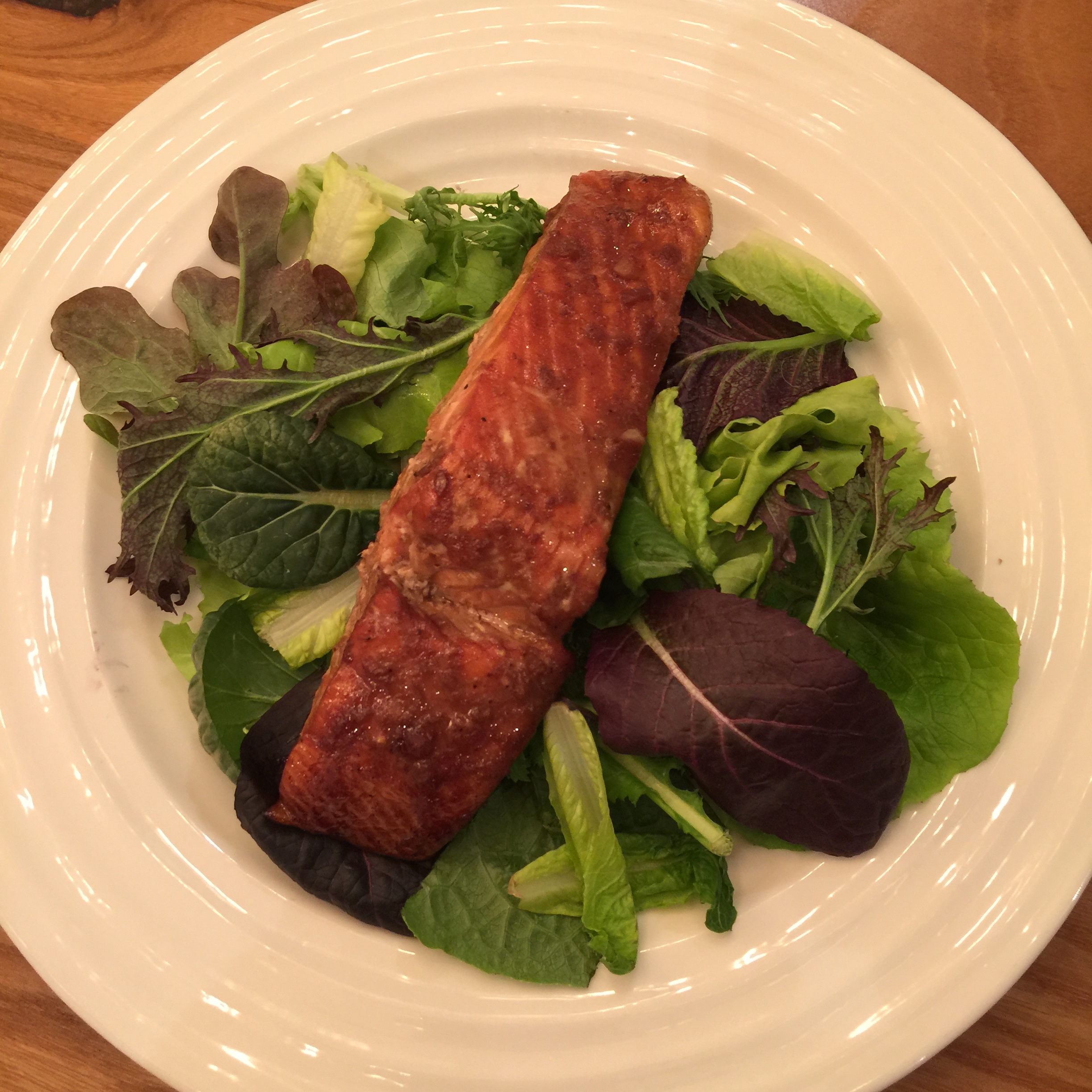 ASIAN BAKED SALMON
2016-03-10 21:35:31
Ingredients
6 – 8 salmon fillets (skin removed 7 oz pieces)
Marinade
¼ cup teriyaki sauce
¼ cup soya suce
1 tablespoon olive oil
2 tablespoons sesame oil
1 tablespoon brown sugar
2 cloves crushed garlic
1 tablespoon fresh grated ginger
2 tablespoons fresh lemon juice
1 teaspoon fresh ground pepper
Instructions
Combine marinade ingredients and place in large Ziploc bag with salmon and marinate anywhere from 1 hour to 12 hours. Bake at 350 for approximately 20 minutes. Voila! Enjoy.
Walnut Kitchen http://walnutkitchen.ca/