Cooking is an even greater pleasure when you have a good set of pots and pans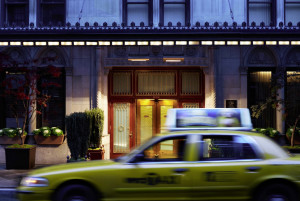 Did you know that many of the most famous eateries in the world almost exclusively use All-Clad? – like Daniel Boulud's signature restaurant "Daniel", and Danny Meyer's "Gramercy Tavern" and Thomas Keller's "French Laundry".Over the years I've experimented with many different brands of pots and pans, and some I still really like. My favourite was purchased at the Bonnie Stern Cooking School when it closed its doors. It's a brand called Sitram from France, but I have never been able to find it anywhere since then! Recently, I donated some old cookware to my son Ben who needed to stock his own kitchen. Lucky me! Now I had a great excuse to refresh my equipment!
I did some research and found myself honing in on All-Clad. I have made good use out of my All-Clad roasting tin and a few different sized Saute/Frying pans. They are technically great because of the way they consistently and predictably distribute heat.For a long time, I had been admiring All-Clad's TK collection which was inspired by Chef Thomas Keller. I love the look of the brushed stainless exterior, they have universal lids which makes them easier to store, and flared edges for drip-free pouring.
I know good kitchen equipment is a good investment, but the problem is that they are a small fortune! After keeping an eye on those babies for over a year, they finally went on sale and I decided to give a few pieces a try.I'm happy to say, they're terrific. Depending on what piece you get, they have a 5 ply stainless or copper core or 3 ply with a stainless core. Technically the heat is distributed evenly which is great for sautéing, braising and pan roasting. So, if you are in the market for a kitchen splurge AND, if they go on sale, I would highly recommend them. Let me know what your favourite cookware is. And also let me know if you find Sitram for sale.